About RMIT Vietnam
RMIT University Vietnam brings a world-class education and globalised study environment to the heart of Asia. We are part of Melbourne-based university RMIT - Australia's biggest tertiary institution. RMIT University Vietnam offers programs in business, technology, communication, design and fashion, and boasts an impressive range of extra-curricular activities that encourage students to break new ground in their areas of interest.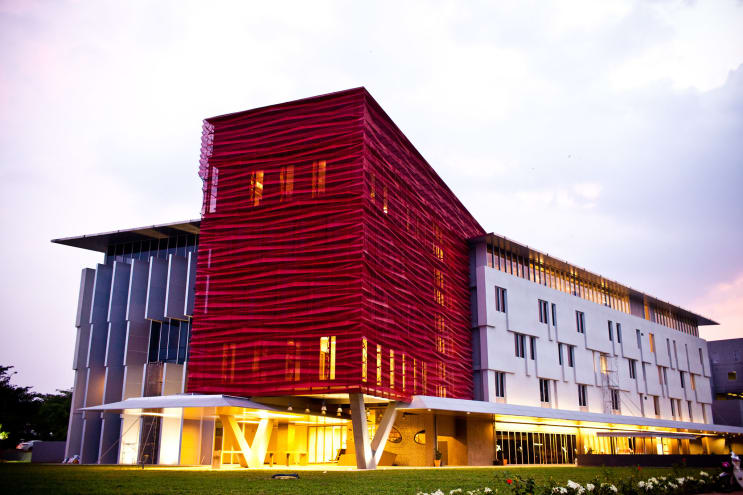 Our education
RMIT Vietnam is committed to providing a transformative student experience through inclusive teaching and interactive, student-centred learning. The teaching and learning model at RMIT Vietnam is based on international best practice and includes classroom learning experiences, facilitated online and self-directed learning, peer learning and the development of employability skills.
The degree you will receive after successful completion of your studies in Vietnam is a global RMIT University degree. The learning outcomes and assessments for courses taught in Vietnam are equivalent to those delivered at RMIT Melbourne. Courses delivered at RMIT Vietnam are constantly monitored and improved to ensure they meet the quality standards for RMIT University and Vietnamese and Australian government requirements.
A team of qualified, experienced academic staff employed at RMIT Vietnam work in collaboration with academic staff from RMIT University Melbourne to customise the materials that are prepared in Melbourne for delivery in Vietnam, and to facilitate the teaching and learning processes at RMIT Vietnam. RMIT Vietnam academic staff receive ongoing professional development as part of their employment.
Learning & Teaching at RMIT University Vietnam is characterised by:
Interactive learning activities that encourage critical thinking, creativity and peer learning.
Authentic assessments that reflect competencies students will need for their careers and challenge students to apply—not just memorise—knowledge.
Engaging digital learning materials and activities that give students an authentic, up-to-date understanding of their discipline and the local and global industry context.
Industry-engagement through internships, Work Integrated Learning and other real-world activities that give students the advantage of first-hand industry experience.
Comprehensive support with academic and life skills get students ready for life and work—from micro-credentials and portfolio building opportunities to tutoring and study support.
An ongoing focus on proficiency in the English language that meets international standards for participation in higher education.
International perspectives that both reflect the globalisation of today's world and that equip our students to live and operate in a global context.
Excellent facilities, technology, resources and systems that enable and enhance the teaching and learning processes.
Our strategy
Ready for Life and Work is our Strategic Plan to 2020 – it sets out our purpose and identity as an institution, and the goals and values we are working to realise.
At its heart is our drive to create life-changing experiences for students, and to support transformational social and economic change in the wider community.
RMIT's plan has three basic directions:
1. Life-Changing Experiences
RMIT is dedicated to creating life-changing educational experiences through the changes in perspective and ambition sparked in our students by studying, working and belonging, and through the pathways and connections opened up by these experiences. This transformation in perspective and opportunity is at the heart of being ready for life and work.
2. Passion with Purpose
RMIT's staff and partners are fundamental to achieving our mission. They are highly talented and committed: engaging them effectively in renewing RMIT through building smarter and simpler systems is critical to our success as an institution.
3. Shaping the World
We shape the world by developing knowledge and people, and by applying what we know to shared problems through collaborative innovation. RMIT pursues these goals through a global group of students, staff, digital networks, facilities and partnerships spread across key urban centres around the world.
We developed our strategy through open, wide-ranging engagement with thousands of people across the RMIT community. It guides our decisions, relationships and investments as we work together from month to month and year to year.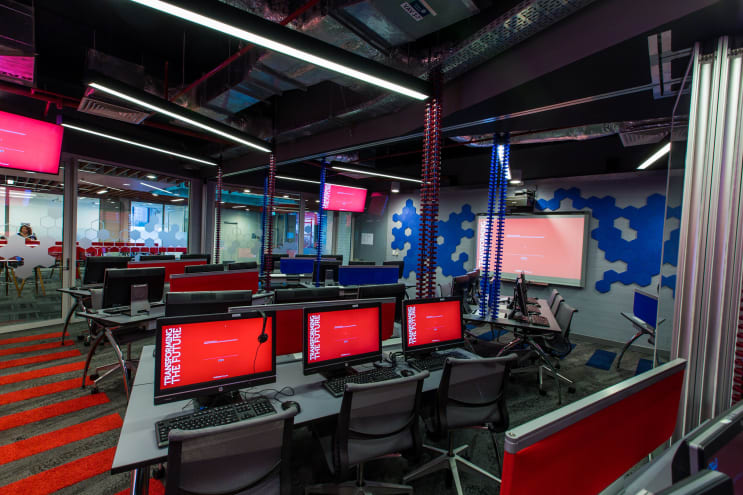 Our Community
RMIT Vietnam seeks to play a positive role in the broader community.
Recent examples include:
Full and partial scholarships granted to excellent and disadvantaged students in various cities and provinces of Vietnam to study at RMIT University Vietnam.
Over the past 14 years, RMIT Vietnam has awarded 700 scholarships worth more than 150 billion VND to young people from all over Vietnam and around the world – young people who exemplify the kinds of characteristics that RMIT Vietnam prides itself on.
Sharing of RMIT Vietnam's recreational facilities with the local community.
A Memorandum of Understanding signed in August 2007 between RMIT University (Australia), RMIT University Vietnam and the Ho Chi Minh Political and Public Administration Academy on mutual collaboration in postgraduate research, academic exchange, and organising seminars, workshops and conferences.
Support to the HCMC Women's Union with ongoing HIV/AIDS awareness-raising activities.
Collaborative projects to bring IT and Library operational expertise to the community, a prominent example of which is the continuing facilitation of the development of Learning Resource Centres (LRCs) in regional universities in Vietnam, including support in organising finance, recruitment and training.
Continuing support and encouragement to students of RMIT University Vietnam to participate in charitable projects such as teaching blind children how to swim, teaching English and other skills to disadvantaged children, assisting aged people, raising funds and donations to help flood victims, and other initiatives.
Promoting the development of a campus which can be an example of international best practice environmentally and socially.
Promoting new teaching and learning methodologies, offering a student-centred approach, as well as a quality assurance system as a useful model to the Ministry of Education and Training of Vietnam and other local universities.
Fulfilling financial obligations to the Vietnamese Government in a timely fashion.
Ensuring full compliance with applicable statutory requirements.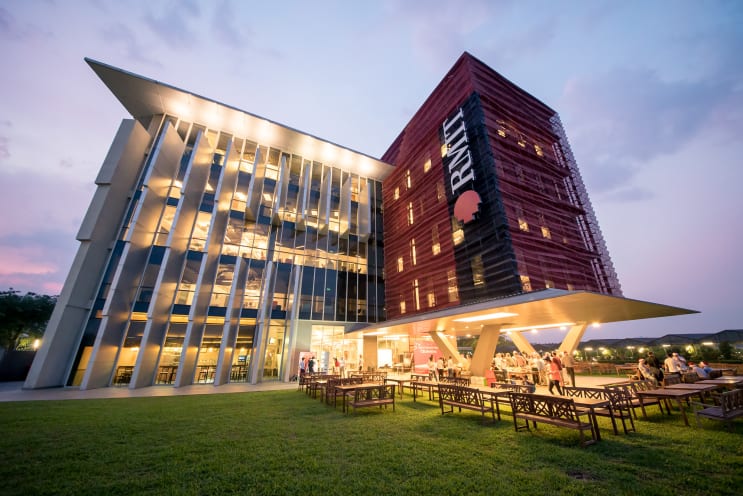 Locations
Ho Chi Minh City
Address
702 nguyen van linh street
Ho Chi Minh City
,
Ho Chi Minh City
,
Vietnam
Hanoi
Address
Handi Resco Building, 521 Kim Ma Street
Hanoi
,
Hanoi
,
Vietnam