iQualify UK is a UK registered organisation which was founded to provide the best in education through courses and qualifications for those previously excluded on grounds of finance or the need to work rather than study. We, therefore, offer quality products at an affordable price.
Modern British Education
iQualify UK's competitive strengths reside in a number of characteristics that are often absent in contemporary institutions:
Best faculty
Personal interaction
Holistic experience
Professional culture
Internationally linked
Bringing together the best faculty
The iQualify UK's faculty is a team of experts drawn from a range of institutions. We are putting the best together and will expand the faculty network as we develop.
Personal interaction
The availability to students of personal interaction with faculty members via Skype, email or telephone and the ability to view live lectures.
Offering a holistic experience
We offer a holistic experience both in environment and teaching philosophy, so as to make the learning experience well beyond the textbook level. The online environment supports a teaching philosophy that encourages learning through discourse between students and faculty, and among students themselves. For example, the online courses are designed in such a way as to promote student discussion of relevant case studies and contemporary examples.
A professional culture
iQualify UK is managed by academic and business professionals who care about their students and their education.
Strong international links
With an orientation towards international business.
These elements, coupled with our British heritage, enable us to focus the strengths of a professional network onto offering personalised service to our students.
Our Mission statement
iQualify UK's mission is to deliver high-quality affordable education in international standard qualifications and skills, which provide both excellent content and learning experience, to students all over the world.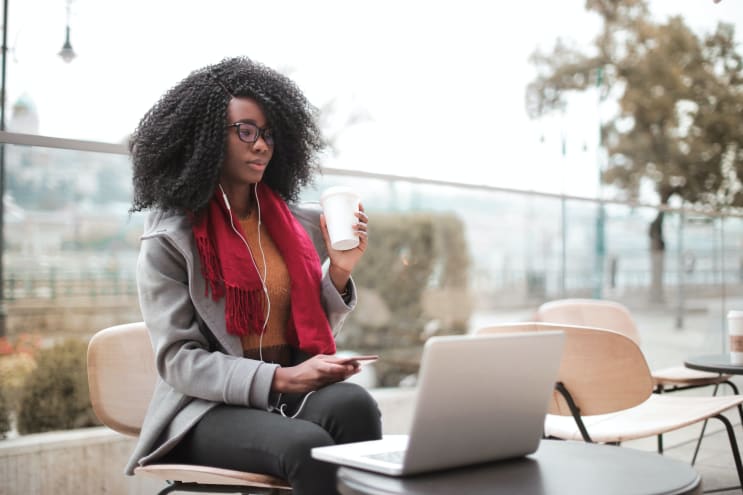 How we work
iQualify UK is a completely independent educational organisation, dedicated to our students. We deliver our courses mainly through following of the two methods:
Classroom block teaching method
Online learning method
Classroom block teaching method
Classroom block teaching combines classroom teaching with online information to give you the best of both! We, therefore, offer you a choice of study methods depending on your personal preferences. One of the main benefits though is that it enables you to study while working.
The classroom teaching is usually delivered in a block of three to five days on campus over a weekend. Each taught block will cover one of the units. You then have a period of a few weeks to undertake the research and complete your assignment before the next teaching block. This concentrated activity will give you the understanding and knowledge you need. The online element is provided through our Teaching Zone. It contains the course content, including reading material and self-assessment exercises, to support you in your studies. Thus if there is anything you don't understand or need more details on, then you can usually find it in the Teaching Zone.
Online learning method
Online learning is the modern alternative to traditional education which offers you the chance to study from home in your own time – or from work or wherever you choose. It's your opportunity to learn new skills and achieve your goals, we provide you with the means and the flexibility to enhance your career.
We are one of the most experienced online learning providers in the industry. We offer qualifications approved by leading professional and academic bodies so you get the assurance of a recognised qualification. By choosing the iQualify UK, you choose a flexible and affordable way to learn new or develop your existing skills and or gain additional qualifications.
Once you've enrolled, you will receive your login and password for the Teaching Zone, which is where you will find all your course materials and support information. We also send you the contact details for your online tutor.
Which iQualify UK Course is the right track for you?
We offer a wide range of professional accredited courses. Because everyone's objectives and ambitions are different, we want to make sure that the course you wish to study is the right choice for you. You may already have a very clear idea of what you want or need to study. If you are unsure about what subject to take or what level to start at, considering the following points may help you make the right decision:
First, think about what you would like to learn and the reasons why. You may want to get a qualification to take your education to the next level, to get a better position at work or learn something new to fulfil a passion. Whatever your reasons and interests are, we offer a variety of courses which will help you get where you want to be.
You also need to consider the amount of time you can or are willing to dedicate to your studies. We know that you could have a very busy life or that you may not have studied for a long time and want to start slowly. All our courses offer flexible learning options which will fit around you so you can study as quickly as you like or take the full study period to complete your course.
Finally, it is important that you consider what your experience is when thinking about which level are you aiming to start. For some people, this is the hardest decision of all but we can help. You shouldn't be put off aiming high, but you don't want to take on something you will not be able to achieve. Your decision will depend on a balance of your experience, your previous education and the time you're willing and able to put into studying.
We offer a broad range of subjects and levels and many courses don't need any previous qualifications, so if you meet the basic requirements and think you can do it, you're ready to go. If you still have questions, read our FAQ page or contact us.
Online Tutors
Once you have enrolled on one of our qualifications you are assigned a dedicated tutor who is a carefully selected subject expert in the field of your study. Each of our tutors has experience in teaching online courses and knows the challenges as well as advantages of online learning.
Your tutor provides you with academic support and answers any queries you may have regarding your qualification including its content and assessments. They ensure that you are fully prepared to successfully pass your assignments and exams (if applicable) by providing and marking effective revision aids such as test papers and mock exams. Your papers are all marked in a constructive manner so you know exactly where your strengths and weaknesses lie.
Your tutor is committed to supporting you in your studies and there are several ways that you will be able to contact them:
By email: Ask questions in your own time around the clock; your tutor will respond with answers and advice within 24 hours (working days).
Via the online chat facility: Ask your question while it's fresh in your mind and communicates with your tutor in real-time when they are online.
Over the phone or Skype: Contact your tutor by phone during their working hours and they will be able to help you right away.
Our students tell us that having someone there to help guide them through the material and provide support when they need it is really important with online study. The right support can make all the difference.
Note that you will only have a tutor if you are studying for a qualification; courses do not include access to a tutor (and are priced lower accordingly). If you are not sure of the difference, a qualification will have a 'Level' and will be from an Awarding Organisation.
Teaching Zone
All our courses and qualifications are delivered through the iQualify UK Teaching Zone. The students receive a login and password when they have completed the registration for their selected course or qualification.
Exams and Assignments
To achieve your ambition and gain the result you want, the students need to go through some form of assessment. These are usually exams and assignments for their selected courses and qualifications.
Locations
London
Address
11 Selsdon Way, London, E14 9GL, UK
E14 9GL
London
,
England
,
United Kingdom
Programs
This school also offers: