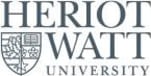 Heriot-Watt University Dubai
Home ›
Heriot-Watt University Dubai
About Us
Pioneering British education in Dubai, with highly acclaimed degree programmes that meet the specific demands of local business and industry.
Our heritage dates back to 1821 since when our community of scholars has been developing transformational solutions to specific global problems. We are specialists in engineering, business and science and leaders in innovative global education for a future world.
Our established reputation
With a history dating back to 1821, we have a long tradition of excellence and a proven track record in educating, inspiring and challenging the professionals of tomorrow. We are one of the top UK universities for business and industry and have an established reputation for world-class teaching and practical, leading-edge research.
Heriot-Watt in Dubai
Heriot-Watt University was the first overseas university to set up in Dubai International Academic City.
After 180 years' provision of world-renowned education in the UK, Heriot-Watt was invited to Dubai to provide specialised programmes in the fields of management, engineering, built environment, food science and fashion.
Our programmes
Our Dubai study programmes range from Masters programmes in disciplines as challenging and diverse as Petroleum Engineering, Construction Project Management, Management, Energy, Information Technology, and the world-renowned Edinburgh Business School MBA, to undergraduate degrees in Management, Construction, Quantity Surveying and Engineering.
At our Dubai Campus, you will gain a degree that is taught and examined to the same exacting standards as on our UK campuses, preparing you for success in your chosen career.
All of our programmes are taught by our own faculty, many of whom are permanently located in Dubai, supplemented by visiting experts in key fields.
Top quality British education
With strong links to industry and business, we pride ourselves on developing and educating future leaders, managers and innovators. With many of our programmes recognised by the relevant professional associations and institutes, a Heriot-Watt University degree is professionally valued.
Our degrees are also accredited and approved by Royal Charter in the UK.
Our programmes include the option to transfer and undertake part of your degree at our home campus in Scotland.
Heriot-Watt graduates are highly sought after by employers worldwide, and our 77,000 alumni working in key positions around the globe are testament to our success.
Supportive environment
Since 2005, we have created a campus environment where you can lead your student life to the full, make lasting friendships and enjoy everything that one of the world's greatest cities has to offer.
At our Dubai Campus, you'll enjoy a supportive and positive learning environment that will ensure you can make the best of your time as a student.
We have a range of support services with friendly, approachable staff that are there to listen and provide you with the advice, support and information you need.
Guaranteed tuition fee packages and opportunities for scholarships are also available to ensure you can make the most of your time with us.
Locations
Academic City
Heriot Watt Unviersity Dubai