About
No other school exists in the world like the Tisch School of the Arts.
When the School of the Arts was founded at NYU in 1965, it was heralded as a daring adventure — to be a school unlike any other. We met that challenge, and what has emerged over the last 50 years is the country's preeminent center for the study of the performing, cinematic and emerging media arts.
The school
Our breadth of excellence across the departments is unique and world-renowned. You can earn a BA, BFA, MA, MFA, MPS or Ph.D. in a wide range of disciplines that are uniquely integrated within one school. Artists and scholars come from around the world to study acting, dance, design, performance, film, animation, writing for musical theatre, stage, screen & television, preservation, recorded music, photography, interactive media, games, and public policy.
The students
We seek out and celebrate all kinds of unique voices hailing from 48 states and 39 countries. Our students undergo the most rigorous admissions process of any school at NYU. We take a lot of time to decide whom we invite into the school. Our faculty pours over academic histories, essays, portfolios, writing samples, images, and performances to identify the most intriguing people who have the urge to create, to invent, to experiment, to produce, to write, to code, to film, to analyze, to perform and TO DO
Once you're here, you will encounter other people like you — people who have a deep curiosity about themselves and the world around them. They will become your friends and collaborators for life. You are going to dig deep into your discipline, but you will also get the breadth of a liberal arts education in a great research global university. This is going to prepare you for anything you want to do in your journey for life. You will be creating, YOU.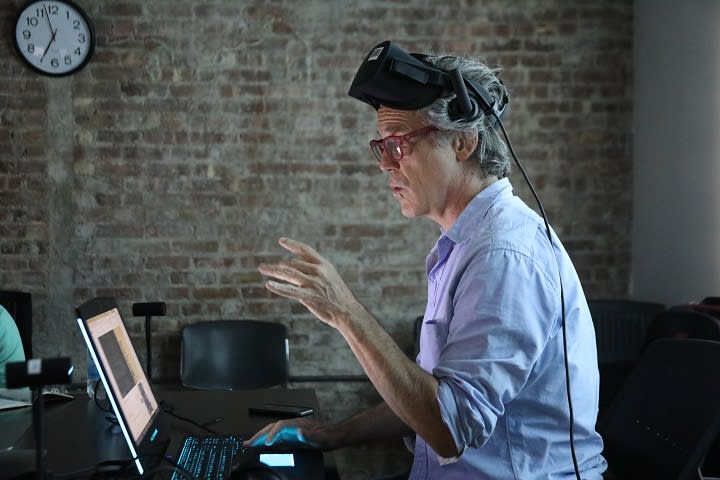 The faculty
Our faculty are renowned professional artists and scholars, who have committed their careers to provide hands-on training. This guarantees your education will always be relevant to your field. You will find that they understand what you need to know because they are doing it themselves. They share your passion, and they will steer you to becoming masters of your discipline. They will also follow your careers and be your resources in a Tisch worldwide network for years to come.
New York City
Our home base is New York City, and what a great city it is! The city will become the set for your first movie or photograph. You'll train at one of the professional actors' studios uptown. The sounds of the streets will inspire your music. You'll move across the bridge to attend a class at the Game Center in Brooklyn. You can intern in the best organizations in the country. And the unsurpassable cultural life of New York will supplement your education in a way that is unmatchable. From the streets to the parks, to the world-class institutions here, this entire great city is your college campus.
Washington Square & The World
We have the distinct privilege of being part of NYU — this diverse, global university that thrives in great cities. You can join clubs, be an athlete, and take courses that complement and broaden your interests.
You can also learn about cultures around the global network university. You should study away at NYU's other campuses in Abu Dhabi, Shanghai or at the other global academic centers in Accra, Berlin, Buenos Aires, Florence, London, Madrid, Paris, Prague, Sydney, Tel Aviv and Washington D.C.

Our alumni
There's one more network you will become a part of — our Tisch alumni network. They will become an important part of your professional life. The great news is that they are everywhere, and they are doing everything. There are more than 25,000 other Tisch alumni working diligently in the arts and related professions. In so many ways, they are influencing the world around them. It is no secret that some have earned great fame, and there are countless stories of success in the ways our alumni are invigorating and changing communities around the globe.
During the next 50 years, Tisch alumni and faculty will continue to be the leading creative forces for innovation. In a world that needs less destruction and more creation, Tisch is where a bright future begins. We hope you will join us!