The Watts College of Public Service & Community Solutions is made up of four schools and more than 20 research centers—all with a shared goal of advancing research and discovery of public value, and furthering the economic, social, cultural, and overall health of the communities that we serve.
Our degree programs cover the spectrum of public service, including public policy, social work, criminology, and criminal justice, nonprofit leadership, emergency management, community development, and more. We are preparing a workforce to take on complex issues. At the same time, our students are making a difference today. Through service-based learning, they put ideas into action.
Our research addresses challenges that affect us both locally and globally. We are developing solutions to issues ranging from child welfare to neighborhood safety, city management to human trafficking, water scarcity to tourism development.
Together, we bring creativity, systems-level thinking, and entrepreneurial spirit to our mission of creating, sustaining, and promoting dynamic, prosperous communities.
Academic excellence and accessibility
The Watts College of Public Service & Community Solutions is home to ASU's most diverse student body, with the highest percentages of minority, transfer, and working students—and the largest community of first-generation college students. Among our students are nearly 300 veterans and international students from 59 countries. Last year, we awarded over 1,300 degrees. More than half of our students received financial assistance to further their endeavors. We continue to expand our programs to serve community needs. Our highly rated programs are available in person, online—and we have an established campus in Tucson.
Local impact, social embeddedness
ASU is an anchor institution, vital to the metropolitan area. Located in downtown Phoenix, the Watts College of Public Service's faculty and students are close to the partners that we serve. Public service is a cornerstone of our academic programs, research endeavors, and student experiences. We bring a spirit of experimentation and systems-level thinking to the shared challenge of creating and maintaining public goods.
Solutions-oriented research
Our research is use-inspired, integrating the theoretical and the applied approaches to find solutions to complex issues of urban living and governance. Our unique structure—with expertise across a broad range of areas—complements our entrepreneurial approach. We are deeply embedded in the community forging partnerships to take on projects that have a local, national, and international impact.
#5 School of Criminology and Criminal Justice
#19 School of Public Affairs
#25 School of Social Work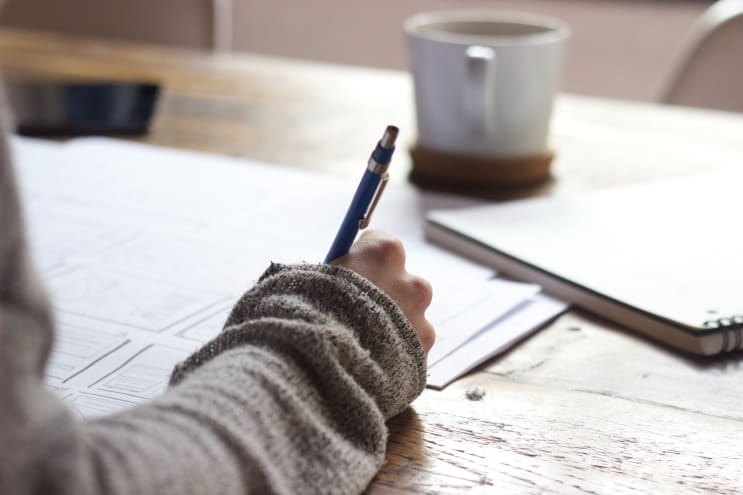 We are Watts College
The College of Public Service and Community Solutions is now Watts College of Public Service and Community Solutions.
This name change reflects a generous gift made by Mike and Cindy Watts to the college as an investment in our diverse and mission-driven student body who do not wait to graduate until they make a difference in the communities that they serve.
Why this investment?
Impact in the World
Our college has a track record of projects that go beyond the walls of academia to address real needs in the community and develop solutions to pressing problems. We have tangible outcomes that have had an impact on a national scale.
Student Success
We are passionate about creating pathways to help students succeed--students who are working hard to better their circumstances, overcoming every type of obstacle. We know these students will go out and take on difficult challenges empowered by what they learned at ASU.
Commitment to the Community
Our college has a demonstrated commitment to the community--including strategic partnerships, service, and research in the Maryvale, Phoenix neighborhood where the Watts grew up. Maryvale began experiencing an urban decline in the 1980s and '90s. The Watts join others in using resources and community empowerment to revitalize the area.
Four schools, one shared goal
We see every student as an agent of change in society, capable of solving problems and improving our collective well-being. Students in our college come from all backgrounds and don't just receive education, they engage in it. Our college is organized around four schools with a common goal of training next-generation leaders in public service while providing hands-on opportunities to make a difference today.
The School of Community Resources & Development offers high-quality programs in nonprofit leadership and management, parks and recreation management, tourism development and management (including a concentration in sustainable tourism), and community sports management, and is regarded as a leading institution in each area. The school advances the social, economic, environmental, and cultural well-being of local and global communities through instruction, research, and service.
The School of Criminology & Criminal Justice is one of the top-ranked in the U.S., ranked #5 overall by US News & World Report. The school combines a dynamic faculty, action-oriented research, and excellent instruction. Students are challenged by full-time faculty and criminal justice professionals who combine the best of theory and practice in an exciting curriculum. The faculty is recognized for its contributions to policy and practice at every level.
The School of Public Affairs is among the best in the U.S. in public service and public policy (#14 overall by US News & World Report). Among programs focused on city management and urban policy, it is ranked 2nd in the nation. The school's faculty and students are advancing innovation in the practice of informatics, policy analysis, participatory governance, and urban innovation.
The School of Social Work is among the best in the U.S. in public service and public policy (#25 overall by US News & World Report). The school is one of the largest and most diverse social work programs in the world, preparing social work practitioners committed to social justice and serving and empowering individuals, families, and communities. Students are prepared for applied practice and policy roles with special attention to cultural diversity and child welfare.
We have dozens of research centers, institutes, and offices in the Watts College of Public Service and Community Solutions that inform policymakers on critical issues, identify solutions and work on local, regional, national and global challenges.
Locations
Central City
Address
411 N Central Ave, Ste 750
85281
Central City
,
Arizona
,
USA
Arizona City
Address
4701 W Thunderbird Rd, Glendale, AZ 85306, United States
85123
Arizona City
,
Arizona
,
USA