The world IS DIgital
We are not in an era of change but in a change of an era. Those who are not capable of reinterpreting this new digital ecosystem will find themselves at a growing competitive disadvantage. Find the education you need to open doors in the digital era. Join ISDI, the first digital business school and ecosystem that is leading the transformation of businesses, startups, and professionals.
ISDI's mission as a worldwide leader in digital education is to help professionals, entrepreneurs, enterprises, and institutions in their transformation to become competitive in the digital era.
We are confident that by doing this we will help humanity to find a way to positively manage this transition and thus contribute to building a more fair, transparent, and equal world where nobody is left behind.
Our institution was created by distinguished Internet professionals with the goal of accelerating change towards a new, more competitive, and efficient business model that maximizes the potential of people, businesses, and markets.
Nacho de Pinedo

Co-Founder and CEO of ISDI

We are not experiencing an era of change, but rather a change of era. This is the digital era.
Unique methodology
We're a one-of-a-kind institution due to our holistic approach, offering a comprehensive view of digital business via module-based teaching, coordinated and updated each year. Our practical approach can be directly applied to the digitalization of real businesses and promotes immediate professionalization.
Our professors come from the most important digital businesses and are the best, active experts in the industry. They are continually committed to students: professional opportunities for digital professionals, entrepreneurial support, networking, etc.
ISDI has demonstrated its success and ability to carry out the institution's mission: to contribute to the acceleration of digitalization within society.
Birth of ISDI
In March 2009 a group of Internet professionals had the idea of creating a business school to provide training for professionals and entrepreneurs in digital business, using the most high-caliber content adapted to current needs, 21st-century methodology, and the best Internet professionals as its professors.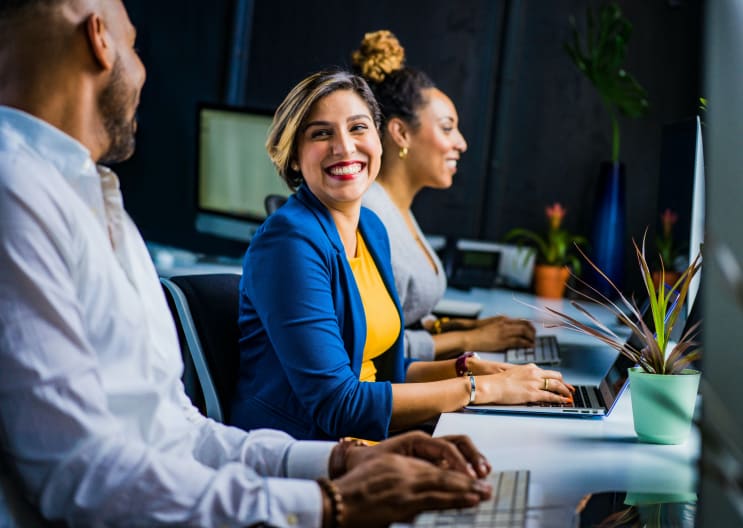 Studying at ISDI - a unique experience
Our mission is to help transform professionals, startups, companies, and organizations and provide them with a competitive edge in the digital era.
For over 10 years, ISDI has disrupted business education by providing learning experiences focused on a comprehensive view of digital business and a learning-by-doing methodology comprised of specialized courses that are updated year-round. This practical approach, combined with the knowledge and expertise of our professors and the digital transformation work students do to directly impact real companies, results in a truly transformational experience.
More than 20,000 students have already been trained at ISDI.
We have a clear objective to pursue.
Vision

The present and the future are digital.
Those professionals, companies, institutions, and countries that do not develop an understanding of this new ecosystem will find themselves increasingly disadvantaged.

Mission

Promoting digitalization in order to improve the competitiveness of individuals and organizations.
Educating professionals in digital business, creating digital entrepreneurs, and helping businesses in their digital migration.

Dream

Contributing through digital optimism to the creation of a better society, in which digitalization removes barriers and enhances opportunities in a way that is more equal and fairer.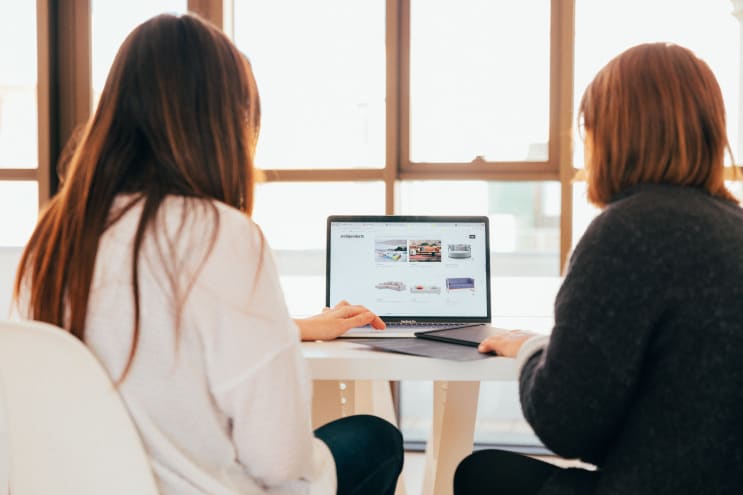 Manifesto of Digital Optimism
We believe that the phenomenon of digitalization is not only inevitable but is also positive, fun, and exciting. Our attitude toward this new era must be one of curiosity, experimentation, and enjoyment.
| | | |
| --- | --- | --- |
| 1. The person | 2. The user | 3. Society |
| The person is the center and power resides in the individual. Never before has each one of us had so much capacity to influence our environment. | For the user, the digital environment makes life easier, richer, more interesting and more fun as it streamlines processes and eliminates bureaucracy, brings order to chaos, saves time, facilitates the acquisition of services and products, lowers prices, allows comparison, provides access to data, content, services, and products, and encourages communication, contact and mutual aid. | Digital society is more egalitarian. It mitigates differences in gender, race, beliefs, and nationalities. What matters is the conversation, not the characteristics of whoever is behind it. |
| 4. The digital world | 5. The digital environment | 6. The world of work |
| The digital world is more global and humanity is more connected. Psychological and geographical boundaries are blurred as we all share the same Internet world in which communication is easy and instantaneous and contact with other cultures and ways of understanding the world is automatic. This promotes and facilitates solidarity and understanding. | The digital environment favors the development of talent, eliminating barriers of intermediation, financing, and access: ideas are closer to reality, art, and artists are closer to their public, entrepreneurs are closer to profit, and products are within reach of their markets. | In the world of work, digital technology facilitates work-life balance, the choice of residence, and the integration of disabled people, bringing flexibility to the slavery of timetables and the need to be physically present in a static job. |
| 7. Knowledge | 8. Sharing | 9. Condemning and combating |
| The vast knowledge accumulated by all mankind throughout our history, updated in real-time, is finally available to that same humanity, and access to education and culture is available to huge layers of society that had formerly been denied it. | The ability to generate, share and access direct, real-time conversations between individuals on a planetary scale guarantees the transparency of information and reduces the gagging implied by the censorship, biased interpretation, and manipulation of power groups. | The immense power of the digital environment also allows its tools to be used negatively. Our mission is to condemn and combat such attitudes and situations, using the power that the digital world has given us. But we will not let the establishment use the isolated negative actions of individuals, organizations, or groups as justification to delay unstoppable digital development. |
This Manifesto has no tenth point
Because the speed of the digital world means it is continuously being rewritten by all of us, at the same speed as the previous points are deleted or modified as they become obsolete.
Our professors - top experts in their field at leading companies
Learn with the best Internet professionals
Every year the protagonists of the digital revolution design our training programs using up-to-the-minute materials.
Our programs are designed and taught by active digital business professionals at leading companies. Our network includes over 600 experts that understand the impact of digital business in this globalized economy and how to leverage the opportunities present. With their guidance, you will gain knowledge and insights, learn new ways of working, become a more effective leader, and learn how to utilize digital technology to transform and future-proof your business and career.
Certified Institution
ISDI's Madrid campus and its Master's programs are accredited by the Accrediting Council for Independent Colleges and Schools (ACICS). These Master's degrees are accredited throughout the United States and in its academic and business environments as they are included in the catalog of official accredited degrees in the United States.
As a student, this provides a number of important benefits:
Inclusion of the master's in your CV and LinkedIn as an official degree from the United States.
Access to career opportunities within and outside the United States where official qualification of "Master" level is required.
Ability to study another master, or doctorate, at any US university without the need for validation of previous studies.
Validation of the degree

in other countries.
Locations
Barcelona
Address
Carrer de la Diputació, 37,
08015
Barcelona
,
Catalonia
,
Spain
San Jose
Address
The Silicon Valley Organization
101 West Santa Clara
95113
San Jose
,
California
,
USA
Madrid
Address
Calle Viriato 20, 28010 - Madrid
28010
Madrid
,
Community of Madrid
,
Spain
Mexico City
Address
Volcán 150, Lomas - Virreyes, Lomas de Chapultepec III Secc, Miguel Hidalgo
11000
Mexico City
,
Mexico City
,
Mexico