Read more on the school's website
Welcome to DigiPen Institute of Technology! We're an academic community of builders and believers with a shared passion for games, art, and technology. For more than 30 years, and with three international campuses in the U.S.A., Singapore, and Spain, we've been preparing students like you for a wide range of careers — doing the kind of work that challenges the mind and excites the imagination.
Our educational philosophy is simple but effective. Build your knowledge first, and then apply it to real-world projects and assignments where you decide what to create. By the time you graduate, you'll have a deep understanding of your chosen field and a portfolio of work that will make you stand out among your peers.
Where will you go from there? DigiPen alumni have proven to be among the most sought-after employees in the games, simulation, and film industries and beyond. In addition to being credited with well over 1,000 commercial game titles, they continue to push the boundaries of what technology can accomplish.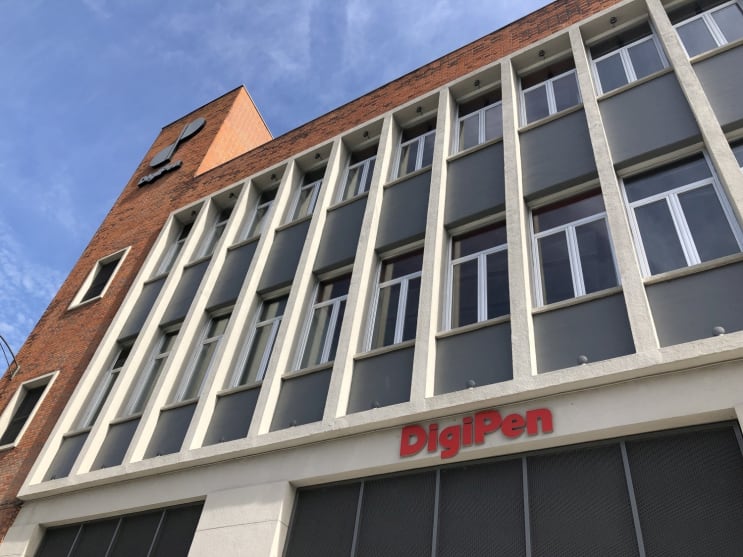 DigiPen
DigiPen was founded by Claude Comair in 1988 in Vancouver, British Columbia, as a computer simulation and animation company. As the demand for work increased, Mr. Comair faced difficulty in finding qualified personnel who not only had a fundamental understanding of computer science but were versed in the latest digital technology as well. As such, DigiPen began offering a dedicated training program in 3D computer animation. Soon after, DigiPen partnered with Nintendo of America to establish a certification program in video game programming.
As video games evolved from simple 2D graphics to sophisticated 3D worlds, the industry's need for qualified employees with advanced education in digital art, design, and software engineering continued to expand. Anticipating this growing need, DigiPen devised and began offering the world's first bachelor's degree program in video game development (the Bachelor of Science in Computer Science in Real-Time Interactive Simulation) that would prepare students for the unique challenges of creating professional 3D game and simulation software. DigiPen relocated its campus to Redmond, Washington, in 1998 and opened its doors as DigiPen Institute of Technology.
What began as a groundbreaking approach to simulation and game development education has evolved to encompass new programs in digital art and animation, computer engineering, game design, music and sound design, and other computer science specializations. Today, DigiPen offers nine bachelor's degree programs and two master's programs at its Redmond campus. DigiPen also offers degree programs at two international campuses in Singapore and Bilbao, Spain, as well as through cooperative educational partnerships with schools in South Korea and Thailand.
Do you have the passion and drive to become the next DigiPen success story?
The 1st school in the world to offer a bachelor's degree in video game development.
Ranked 4th top game design school in 2019 by the Princeton Review.
550+ companies worldwide have hired Digipen graduates.
Ranked in the top 5 of The Princeton Review's Top Game Design Schools for the last 10 years.
Ranked in the Top 50 Best Computer Science and Engineering schools by Business Insider.
DigiPen student games have won 57 Independent Games Festival awards (more than any other school).
Our graduates are credited with 1,000+ commercial game titles.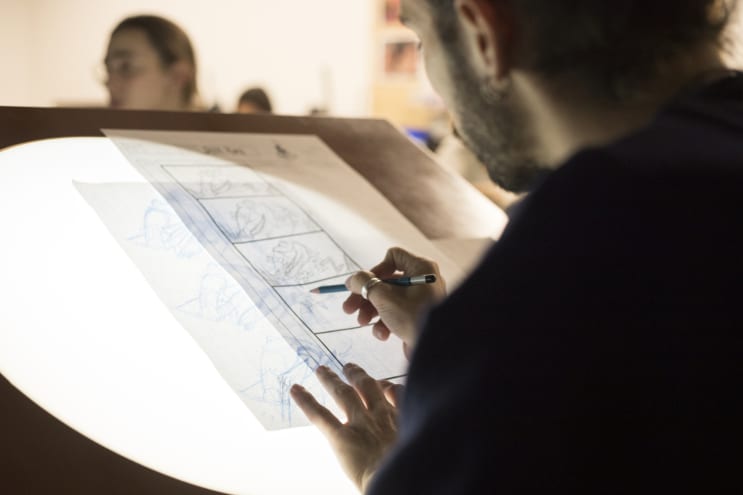 DigiPen
Success in the video game and animation industries requires innovation, creativity, and technical excellence. The market for highly qualified personnel in these industries is very competitive across Europe, forcing many companies that are unable to find qualified domestic employees to pay the high cost of relocating foreign workers from the U.S.A. and Asia. We seek to address this problem by educating students in Europe to become skilled creative professionals, ready to meet the demands of the expanding digital interactive entertainment industry.
Spain is the fourth largest consumer of interactive software and hardware in Europe, which is itself the third largest gaming market in the world.
There are more than 480 active game development studios in Spain alone and hundreds more across Europe. Many world-renowned game developers, such as Sony, Codemasters, Ubisoft, EA, Rockstar, and Crytek, have internal development studios in Europe.
Employment projections anticipate more than 10,000 new jobs to the Spanish interactive entertainment industry by 2019.
Video game sales totaled 1.16 billion Euros in 2016 (1,209,000 consoles and 9,119,000 games sold).
*Sources: AEVI (Asociación Española de Videojuegos), DEV (Desarrollo Español de Videojuegos)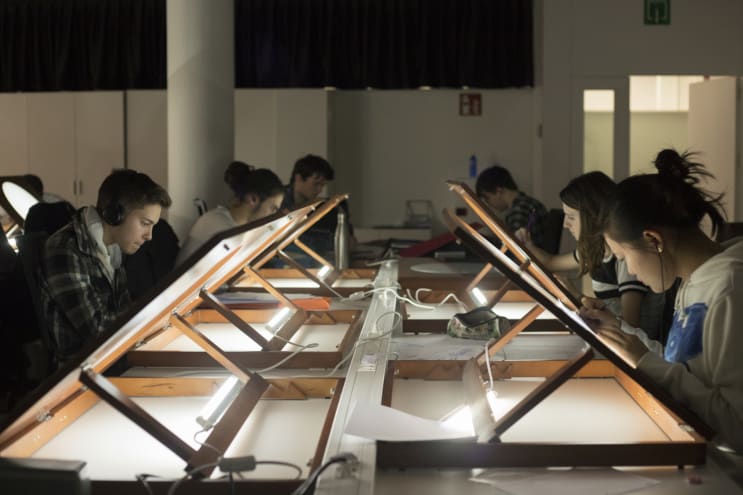 DigiPen
In addition to being a college, DigiPen is a global technology institution with multiple branching missions.
ProjectFUN
For more than 20 years, DigiPen's ProjectFUN has provided exciting learning opportunities for students from 15 years old and upwards in a range of STEM and creative subjects. Programs include Video Game Programming 1 and 2, Art and Animation, and Character Design.
DigiPen R&D
DigiPen's Research & Development team, comprising alumni and faculty, partners with global industry clients — from the world of aerospace to professional auto racing — to develop groundbreaking technology and innovative software solutions.
DigiPen Game Studios
DigiPen's newest endeavor comes from the Singapore campus, which in 2015 launched DigiPen Game Studios, a publishing platform for independent game developers in Southeast Asia.
Locations
Bilbao
Address
Ribera de Zorrotzaurre, 2
Bilbao
,
Basque Country
,
Spain
Programs
This school also offers: