The Skolkovo Institute of Science and Technology (Skoltech)
Home ›
Russia ›
The Skolkovo Institute of Science and Technology (Skoltech)
Skoltech is an international graduate research-focused university that was founded by the group of world-renowned scientists in 2011. Skoltech's curriculum focuses on technology and innovation, offering Master's programs in 10 technological disciplines. Students receive rigorous theoretical and practical training, design their own research projects, participate in internships and gain entrepreneurial skills in English. The faculty is comprised of current researchers with international accreditation and achievements.
Skoltech integrates the tradition of Russian scientific excellence with the best practices from all over the world. It combines fundamental science with entrepreneurship and innovation. This approach, supplemented by the international atmosphere, globally renowned professors and scientists from Russia and abroad, perfectly equipped laboratories and close integration to society and industry give students an opportunity to get a world-class higher education and gain the broad career and business prospects.
Apply to one of the Top-100 young universities in the Nature Index. Skoltech offers MSc and PhD programs:
Advanced Manufacturing Technologies
Life Sciences
Information Science and Technology
Data Science
Energy Systems
Materials Science
Mathematical and Theoretical Physics
Petroleum Engineering
Photonics and Quantum Materials
Space and Engineering Systems
What makes Skoltech stand apart from other universities is its extraordinary environment that will make your MSc studies a major life milestone:
Education: Lectures and practical classes are given by world-renowned experts. Students can design their own training program by choosing from a variety of courses
Science: Science is firmly integrated into the education process: each student conducts own research projects
Real-life experience: We provide industrial immersion: 8-week internship at leading industrial companies, where students turn their knowledge and skills into action
Entrepreneurship: We supplement your academic training with the business course that provides tips on how to commercialize ideas and research findings
Mobility: over a third of our students participate in various academic mobility programs working as trainees or researchers at MIT, Harvard University, National University of Singapore, University of Calgary and other leading international universities.
Global environment: students from 40+ countries, professors, and researchers from internationally renowned labs and universities. We teach in English.
Life: once enrolled, you will get a chance to attend major international conferences, participate in science and student competitions and work on your own projects and initiatives.
Student package: Skoltech students are entitled to a monthly scholarship starting from 40,000 RUR (around 550 EUR) and health insurance.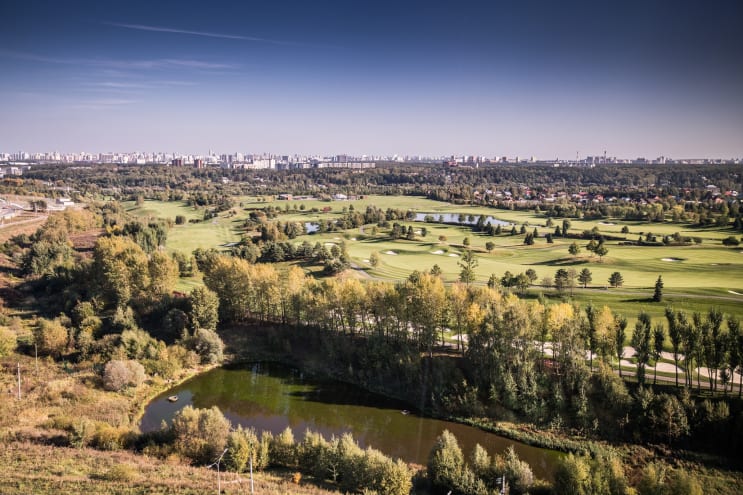 Our graduates shape their own futures by choosing from variety of career opportunities in industry, science, and business
Science: Landing Ph.D. positions and continuing research at leading Russian and international research entities
Industry: Landing specialist positions in various industry sectors, demanding fundamental knowledge of mathematical and theoretical physics
Startup: Starting a business on their own or through the Skolkovo innovation ecosystem with its extensive pool of experts, partners, consultants, and investors
Education in Skoltech is free. Students can create their individual learning plan and complement the compulsory set of disciplines by elective courses and projects from any field. Research is an integral part of the studying process.
Charles Belina, USA: "I chose to study at Skoltech because it allowed me to receive a world-class education, while also experiencing life in a foreign country. Nowhere else could I live out my dream of living abroad in a cosmopolitan city like Moscow while studying at a top university. Skoltech encourages collaboration and team projects and teaches its students to make an impact; this means that you learn how to create something that people can use."
Shreya Santra, India: "I decided to pursue my Master's at Skoltech when I found out how this newly established institute is sending positive ripples through the international scientific community. The experienced faculty and advanced research facilities available in Skoltech are very appealing for every engineering student. The environment at Skoltech is extremely friendly and motivating, and it is easy for international students to adjust to life in Moscow."
Adeniyi Adebayo, Ghana: "Minds, hearts and hands! Skoltech helps you rediscover true learning: it is experiential and engages your mind in every sense, including the heart and hands. It is a transformative experience and I loved every part of the journey."
Locations
Moscow
The Skolkovo Institute of Science and Technology
Address
Russia, Skolkovo Innovation Center, Bolshoy boulevard 30/1
121205
Moscow
,
Moskva
,
Russia