South Ural State University is the center for educational, scientific, cultural and athletic activities in the city Chelyabinsk and the region. Founded in 1943 as Chelyabinsk Mechanical Engineering Institute, the university was reorganized into Chelyabinsk Polytechnic Institute in 1951, and in 1990 it became the Chelyabinsk State Technical University. Since 1997, the university is known as South Ural State University. In 2010 it was assigned the status as a National Research University. The university is ranked as one of the top 10 among 96 Russian universities according to the rating compiled by the Ministry of Education and Science of the Russian Federation. It is also a member of Russian universities' Alpha League, which is a top part of the rating among all universities of the country. Today, South Ural State University is comprised of 32 faculties and 142 departments located in Chelyabinsk, in addition to 2 branches in other cities. The structure of the university also includes four secondary vocational education institutions, military education and college preparatory faculties, two special faculties of professional development and skill upgrading for university degree specialists, an Institute of International Education, a Continuing Education Institute and an Open and Distance Education Institute. University together with its branches numbers around 50 000 students (full-time, part-time and evening education combined). Educational process in the university with its branches is supported by over 5000 lecturers and officers, including more than 360 professors, doctors of science, 1200 associate professors, candidates of science, 5 full members of The Russian Academy of Sciences, 9 corresponding members of RAS, 2 academicians and 4 corresponding members of other state academies, and over 170 members of foreign and Russian academies.
Current university license allows South Ural State University to provide:
245 higher professional education programs (Specialist's, Bachelor's and Master's programs);
37 secondary vocational education programs;
22 elementary vocational education programs.
The university also offers postgraduate education programs in 86 academic majors, doctorate programs in 12 majors, and facilitates 18 dissertation committees that examine doctoral and candidate's dissertations. College preparatory faculty is comprised of School of Mathematics and Physics and a center of education for gifted children. SUSU cooperates with over 20 schools and 10 technical schools. The university actively participates in a scientific and social program for youth and school students, "Step into the Future". Upon the initiative of South Ural State University, the Russian association of the international program "Odyssey of the Mind" was created, and Chelyabinsk for many years has been representing our country in this association.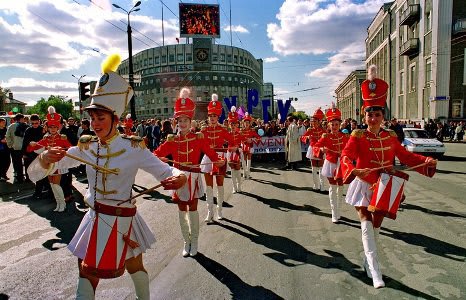 University pays much attention to all types of internships and employment of graduates. Founded in 2005, the Department for Internships and Employment of Graduates supports the coordination of all university departments and business interactions and of the federal agency for education and employment services, offers methodological support for internships, conducts job market researchers, and organizes the operations of faculty committees that facilitate employment of graduates.The university has concluded over 400 cooperation agreements with large-scale enterprises of Chelyabinsk and Chelyabinsk region. South Ural State University actively engages in scientific, research and project activities. The following organizations operate on the basis of the university: Radioelectronic and digital systems research institute, Institute of chemical problems of industrial ecology at Russian academy of natural sciences, "FESTO" Urlas Automation Center, the R&D manufacturing institute "Engineering and technology for education", Chelyabinsk research center at the Ural Branch of Russian Academy of Sciences, 10 Institutional Academic laboratories. Over 50 schools of thought have formed and now operate at the University. In 2010 SUSU was assigned to National Research University status. Development priorities of South Ural State University (National Research University) include: energy-saving in social services; efficient energy and resource use in metallurgy; energy-efficient and resource-efficient diesel engine manufacturing technologies for engineering and military engineering vehicles; resource-efficient development and operation technologies for fleet ballistic missiles; and supercomputing and grid computing technologies aimed at solving energy saving and resource saving problems.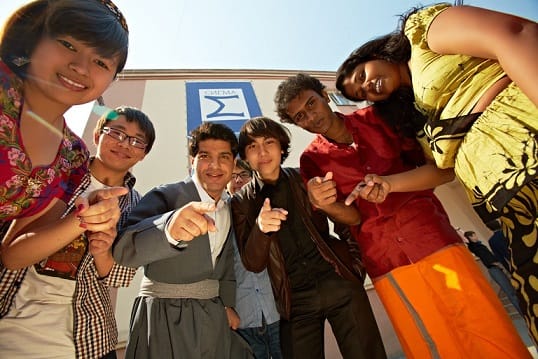 International Applicants
Our university is a leader in the field of the higher education and balances many aspects such as rich traditions, wide popularity, and intellectual capacity. All of those things are merged to provide SUSU with a dynamic development in scientific, academic community and innovative fields and help to be a leader in training high-skilled specialists and carry out intensive scientific research. Being proud of our alumni we pay great attention to the work with our students, striving for high-educated persons we help them to release their full potential. We teach to set and achieve high aims, combining professional knowledge, ethics, and honesty. We are sure you will be one of our best alumni and will obtain all necessary abilities to build a distinguished career!
Locations
Chelyabinsk
Address
prospekt Lenina, 76
454080
Chelyabinsk
,
Chelyabinsk Oblast
,
Russia