Read more on the institution's website

As Wittenborg University of Applied Sciences's Munich Campus, New European College offers one of the most modern and forward-thinking approaches to business education in Germany. The academic combination of a research-based approach to education, real world mandatory project weeks and continuous evaluation ensures that students achieve highest level of sustainable employability in the 21st century world of business.
Munich - Germany's Economic Locomotive

Located in Munich, one of the richest and most prosperous cities in Europe students have great opportunities for future employment. The special combination of multinational companies (BMW, Munich Re, Allianz, Microsoft and many more) and low levels of unemployment make Munich a very desirable city to study and develop your career.
Personalized Attention
Small groups (max. 25 students) ensure frequent interaction between our students and lecturers. Real-life business cases, assignments, simulations, and presentations are some methods with which our students can develop their communication skills on the basis of business principles and practices. Our class format promotes one-on-one discussions with our lecturers, to progress and build on concepts, ideas, and problems. Within each semester, our students are offered a range of corporate visit opportunities related to their core courses of studies.
International Community
In order to prepare students for the global business world, all courses are taught in English. In combination with an international study body and faculty – 43+ nationalities (27 languages spoken on campus) – students receive a business education that is a strong fundament for their international employability.
Foreign students' benefits in Munich (Germany)
While studying in New European College in Munich, Germany you are allowed to work 20 hours per week during semesters or 40 hours per week during Summer Vacations. Apart from that, once you graduate any of the programs you are entitled to 18 months job-seeking visa (1.5 years permission to stay in Germany searching for a job) Administration of the business school actively supports students with internship / job search on the territory.
Experienced Faculty
Aligned with the core principles of our program, we prepare our students with the practical skills and assets they require to succeed by ensuring top-standards of teaching from experienced academics and industry professionals.
Top Ranked and Accredited Degrees
New European College has partnered with Wittenborg University of Applied Sciences due to their outstanding reputation and modern, practical approach to business education.
Wittenborg University has been ranked the 4th 'Best Small University of Applied Sciences' in the Netherlands and has been awarded the 2nd Best Bachelor of Business Administration Program in the Netherlands.
New European College's students graduate with a Dutch degree from a state-recognized and accredited University of Applied Science from the Netherlands in the economic hub of Germany – Munich. All programs on offer from New European College are accredited by Dutch NVAO and by FIBAA (German, Swiss & Austrian)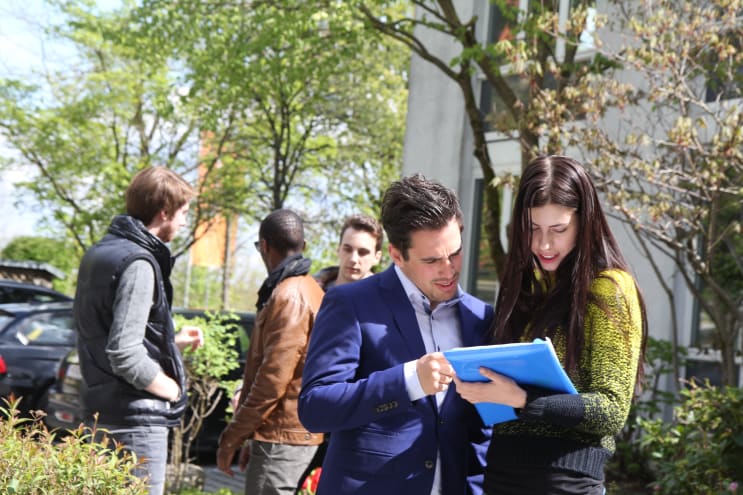 Our Programs:
With small groups, complementary courses, and a strong focus on the pragmatic approach, Our Bachelor Program prepares you for a successful business career.
Specializations:
The Master of Business Management is the academic path into the business world and the academic world. The program focuses on the scientific side and the application thereof in Business Administration, Finance, Marketing, and Management.
Specializations:
The Master of Business Administration (MBA), has become the academic career boost for both entrepreneurs and corporate workers. Globalization demands MBA graduates with a truly international business education.
Specializations: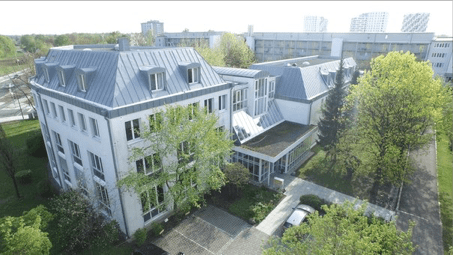 Locations
Munich
New European College GmbH
Address
Wolfratshauser Strasse 84
81379
Munich
,
Bavaria
,
Germany