Niels Brock Copenhagen Business College
Home ›
Denmark ›
Niels Brock Copenhagen Business College
Get to know Copenhagen Business College, which is part of Niels Brock. The history of Niels Brock dates back more than 130 years. Learn about the story, values, organization, and educations offered by the largest educational institution in Denmark.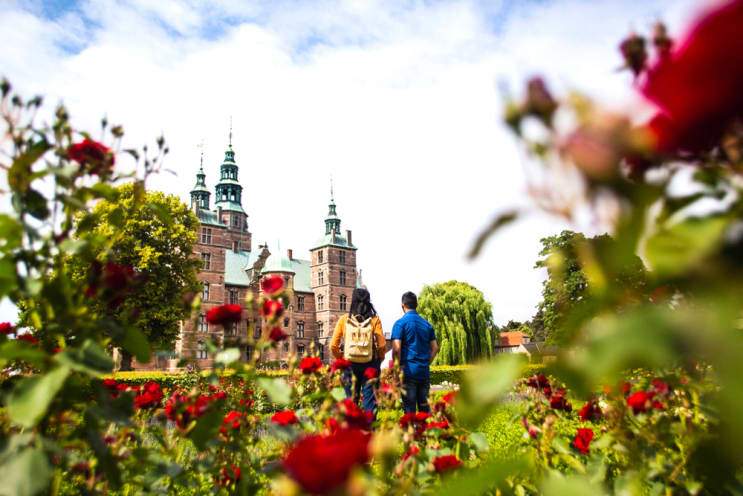 About Copenhagen Business College
To cut a long story short…
Niels Brock has been around for many years, but that doesn't stop us from improving and renewing the business school. We simply refuse to let up and run on routine. Instead, we strive to continue to develop and incorporate the latest knowledge and technologies in our educational methods. Combining traditions built up over decades with new methods results in a solid and contemporary education that prepares students for the next step in their careers and provides them with the right competencies for the corporate world.
Core values
At Niels Brock, we aim to create a climate for intellectual and scholarly growth. Diversity and inclusion are keys to ensuring that we offer a business education of the highest caliber. Niels Brock is committed to diversity in all its dimensions, including a diverse representation at the university, a diverse community of viewpoints and backgrounds, and an acceptance of the complex identities within all individuals affiliated with the university. Niels Brock believes that the institution will be stronger as a result of a diverse population of students, faculty, staff, and board members. Niels Brock values all individuals who seek to participate and improve on our higher education community regardless of national origin, gender, age, socioeconomic class, ethnicity, religious belief, sexual orientation, and disability.
Mission and Vision
Niels Brock strives to offer relevant educational opportunities, which provide the Danish business world with competitive competencies necessary.
Mission
At Niels Brock, we commit ourselves to be ambitious and persistent when developing and offering relevant educational opportunities, which:
Provide the Danish business world with the right competencies
Optimizes the opportunities for individual students.
This is Niels Brock's contribution to the Danish competitive power.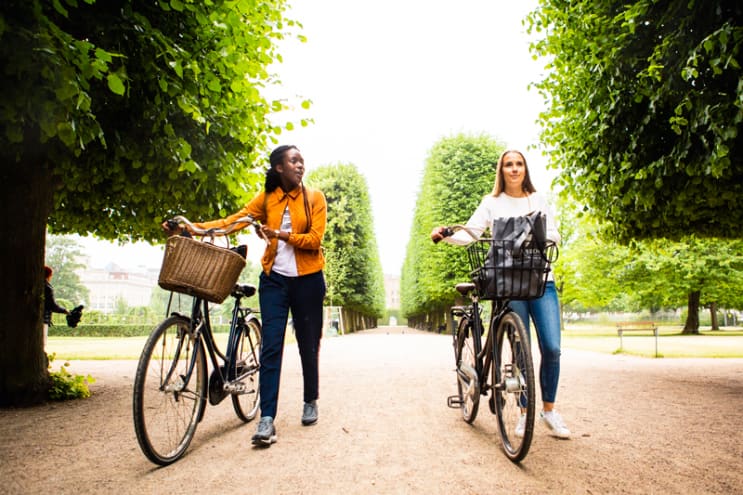 Vision
The ambition of Niels Brock is to be the most international and innovative business college in Denmark – recognized for our employees who optimize and facilitate the learning process of students.
Legal Status and Accreditations
Niels Brock Copenhagen Business College is an officially acknowledged Danish vocational college offering vocational upper secondary education and training programs accredited by the state according to the Consolidation Act on Vocational Education and Training no. 1269 of November 29th, 2017.
Niels Brock operates as an international school offering postsecondary programs on the basis of
A franchise agreement with De Montfort University, Leicester, UK
A Franchise agreement with Middlesex University, London, UK
Accreditation by American Accreditation Council of Independent Colleges and Schools (ACICS)
The American Bachelor Program; BSc in Business Administration, is recognized to be comparable to a Danish Bachelor Degree within Business Administration. Consequently, graduates from the BSc in Business Administration are eligible to apply for postgraduate programs at Danish institutions. Read more here:
Please note that applying credits earned at Niels Brock's BSc Program (accredited by ACICS) for admission to another institution is a decision exclusively made by the university or college to which the student applies. Niels Brock makes no representation whatsoever concerning the transferability of credits earned in the BSc Program.
Niels Brock - Copenhagen Business College provides each year a number of evaluations and accreditation documents. We wish to ensure that students receive the best possible education and training. Read more about our accreditations.
Accredited member, ACICS
Niels Brock Copenhagen Business College is accredited by the Accrediting Council for Independent Colleges and Schools to award the American Bachelor of Science degree in Business Administration. The Accrediting Council for Independent Colleges and Schools (ACICS) is listed as a national (American) recognized accrediting agency by the American Council for Higher Education Accreditation and the American Department of Education*. Here you can find our evaluations, catalog, and CAR for the ACICS accredited programs.
* Department of Education paused its recognition of ACICS from December 2016 till April 2018.
The Faculty
Copenhagen Business College is located right in the heart of Copenhagen, a few steps from the main station Nørreport, the main shopping streets and the famous harbor "Nyhavn". The faculty building is in a newly renovated classic university building.
In addition to being leaders in their academic fields, many of our faculty members also have hands‐on business experience as analysts, managers, consultants, entrepreneurs, investors, advisors, board members, authors, and executives.
Meeting rooms
If you would like to book a meeting room for group work, contact the Front Office.
Library and Open Learning Center
The Library and Open Learning Center for International Students are located at Bispetorvet, 1-3 on the ground floor of the building.
The library specializes in materials used in or related to courses taught at Copenhagen Business College. The collection contains various textbooks, newspapers, academic literature, periodicals, and databases. All students, staff, and faculty are welcome to use the library.
The library has computers and access to the Internet, as well as places to study and work in groups.
Internet and print copy facilities
Wireless Internet connections are provided at the faculty so that students can access the web from their laptops and smartphones.
Photocopiers and printers are located in the basement allowing students to print, copy and scan documents.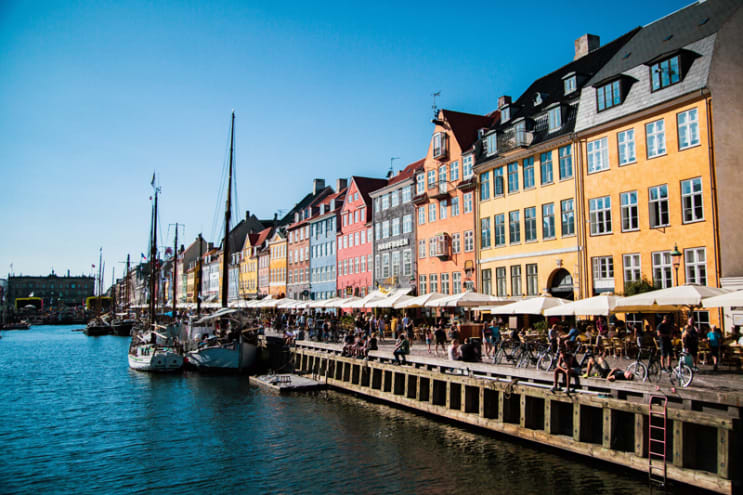 Locations
Copenhagen
Address
Bispetorvet 1-3
1167
Copenhagen
,
Denmark