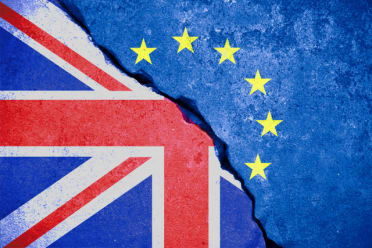 With the count in and the UK set to leave the EU, the implications of Brexit remain uncertain. One area likely to take a significant hit, according to analysis from Universities UK: Research funding from EU sources. Let's take a closer look at the study, Economic Impact on the UK of EU Research Funding to UK Universities, along with how losing this support may affect everything from jobs to economic growth.
EU Funding: The Numbers
Based on reasons ranging from maintaining enrollment numbers to attracting European faculty members, Universities throughout the UK have expressed their support for staying in the EU. Research funding also has a well-placed spot on the list of concerns within the higher education sector -- concerns which are highlighted by Universities UK analysis for the 2014-2015 year revealing the following:
●     EU research funding directly supported 8,864 jobs within the university sector and 10,190 full-time equivalent jobs throughout the UK, with business activities, wholesale and retail trade, and manufacturing reaping the biggest gains.
●     EU research funding drove a contribution of nearly £577 million to the GDP within the university sector and nearly £503m to the GDP outside of the academic sector for a total of just over £1 billion.
●     EU research funding generated £836 million in economic output within the university sector and £1.02 billion of output outside of academia for a total of £1.86 billion for the UK economy at large.
Assessing the Impact
In total, EU research support accounted for more than 14 percent of all research grant and contract funding last year. Not only that, but the UK was the beneficiary of disproportionately large EU support, receiving 15.5 percent of all allocated funding for research and innovation.
Says UK minister of universities and science Jo Johnson MP, "Our membership of the EU plays a big part in supporting our success as a knowledge economy, not only in terms of funding, but also in terms of valuable academic collaborations and access to shared research facilities. Britain is an innovation powerhouse and we must do everything we can to maintain that position. As this new data shows, the EU helps to facilitate ground-breaking research, create jobs and strengthen our position as a global innovation leader."
The UK has much to sort through in the weeks and months before Brexit takes effect. The Universities UK report makes clear that the country's colleges and universities will be among those pressed with determining how to survive and thrive in a post-EU world.