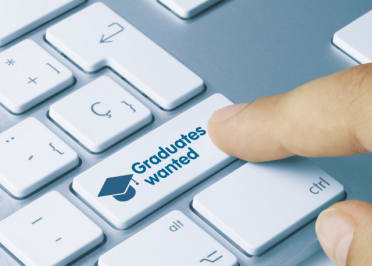 A new report published by a British market research company has some great news for graduates. Last year's graduate recruitment outstripped even pre-recession highs, and most industry sectors anticipate further growth in their recruitment quotas. In fact, graduate employment at many of the country's top employers rose by nearly 8% in the last two years. And graduates aren't just landing jobs, they're turning them down for better options. The report found that nearly 1,000 graduates who were offered positions turned them down and that at least 700 graduate jobs were left unfilled after the 2015 hiring cycle.
Read more about studying in the UK.
With the numerous unfilled positions from 2015, and the expected increase in open entry-level positions in 2016, the graduate job market in the UK is practically booming. Research shows that some of the UK's top graduate candidates are receiving multiple offers and have the opportunity to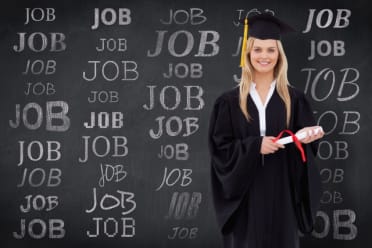 choose employers. Salaries are also increasing. Graduate salaries reached an average of £30,000 for the first time last year, and some employers are offering salaries up to £45,000. Unsurprisingly, the greatest increases in salaries came from employers in banking, law, investment, and oil and gas, but public sector employers, as well as finance, accounting, retail, and Armed Forces, had the most vacancies.
The good news isn't just for graduates. Employers have increased the number of entry-level level positions, but they're also targeting students with paid internships and work-placements, as well as work experience and introductory courses for first-year undergraduates. As the job-market continues to grow, employers around the UK realize that they need to market directly to students and are working to find ways to be competitive in an increasingly graduate-friendly economy.