The UK and India have a long history of academic collaboration and last month we reported on a new internship program aimed at placing British STEM students in Indian firms. Now, a new program launched jointly between the UK and India will work to expand existing collaborations and develop new opportunities for mutually beneficial study and research.  Ministers from the UK and India revealed new a program, the UK-India Year of Education and Research Initiative (UKIERI-III), in New Delhi last month.
The new initiative will focus on student and faculty mobility, as well as joint research and program development. The partnership is the third stage of the UK-Indian Education and Research Initiative, which began in 2006. This phase of the program will focus on the next five years, and is part of the Indian government's Global Initiative for Academic Networks, which aims to bring researchers and instructors from around the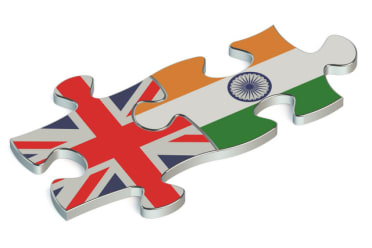 globe to teach at Indian universities and institutions.
The program is also backed by a combined £6 million in funding for infrastructure and system development. And while UKIERI-III will work to support bilateral research and education throughout the university systems of both countries, the UK's Minister for Universities and Science used the forum to renew the country's commitment to supporting scientific and technological education. As well as funding earmarked for UKIERI-III, the UK has also committed more than £50 million to the Newton-Bhabha Fund, which supports innovative science research. The UK will also work to encourage partnerships between British and Indian universities that will provide Indian STEM students will access to technology and expertise.