Vietnam's Ministry of Education and Training (MOET) has announced a new plan limiting the number of undergraduate students at its universities. The goal? To improve the quality of Vietnam's higher education offerings.
New Limits Coming This Year
Issued as part of Vietnam's national development plan for higher education 2006-2020 and set to debut early this year, the plan will mandate that all universities keep total undergraduate student numbers below a total of 15,000. Speciality schools in the areas of art and medicine will see even stricter caps of 5,000 and 8,000, respectively. 
MOET has also agreed to consider "special cases" through an evaluation process which may allow certain universities to maintain current enrollment policies.  All institutions will be granted sufficient time to implement any necessary changes.
And while the plan will require many universities to readjust everything from admissions policies to teaching staff, supporters insist that it will benefits schools and students alike, as well as the labor market and country as a whole.
Fewer Students = Higher Quality?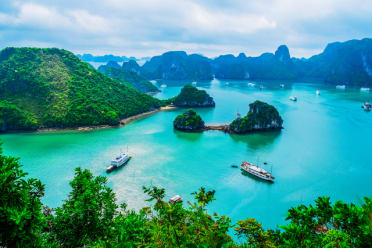 Well-known for its extremely low tuition fees of less than $400 a year, Vietnam has seen a trend in recent years toward filling classrooms with as many students as possible in order to boost revenue, according to Vietnam's deputy chief of the education ministry's planning and finance department Nguyen Van Anh. The new plan, says Anh, will free universities to focus more directly on education quality. Another recently approved policy, meanwhile, will see tuition ceilings rise up to 10 percent annually over the next five years.
Thanks to its young population and booming economy, Vietnam has emerged as one of Asia's emerging education markets. But there are challenges, too: According to a World Bank report, "Building a higher education system in Vietnam that is innovative, responsive to the demands of the market and of high quality is essential to the economic growth and development of Vietnam." MOET is hopeful that the policy change will match capacity with quality while helping to shape the future of higher education in Vietnam.