New Zealand's recent budget announcement is being lauded by Universities New Zealand for its emphasis on research, skills and tertiary education. Just how much funding is headed toward higher education and how will it impact New Zealand and its students? Let's take a closer look.

New Funding for Higher Education
The New Zealand government will funnel a total of $761m into the higher education sector, including the following distributions:
$410.5m over a four-year period toward several research funds, including $66m for the Marsden Fund, $97m for the Health Research Council, and $113.8m for the Endeavour Fund (formerly the Ministry of Business, Innovation and Employment's Contestable Fund).
$30.4m to increase tuition subsidy support for degree courses in agriculture, veterinary science, undergraduate medicine, and science.
$35m for university innovation initiatives, representing a 15 percent total increase in spending on innovation by 2019/2020.
Other areas of budget funding include a push to help students cultivate international connections and limits to fee increases.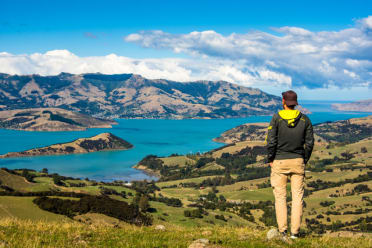 Universities New Zealand Weighs In
The news was particularly welcome in higher education circles after a decade of declining funding during which universities struggled to retain quality across both teaching and research. According to a report from Universities New Zealand, while the country's higher education institutions are among the top three percent of international universities, government support has long trailed behind competitors, such as Australia and the UK.
Says Universities New Zealand Executive Director Chris Whelan, "We are very pleased that Minister Joyce has listened to universities' concerns and responded by injecting additional funds where they're needed most."
Still, Whelan insists, there's more work to be done. In addition to investing in the sciences, Whelan says other areas are also overdue for funding increases, including law, the humanities,