Think tuition hikes for French students in Quebec would lead to a drop in enrollment numbers from France? Think again. Despite a near-tripling of tuition fees from 2014 to 2015, French higher education enrollments in Quebec are holding firm. Let's take a closer look at the phenomenon, along with how it is playing out across bachelor's, master's and doctoral degrees.
The End of an Era
The conclusion of 2014 also represented the end of an agreement between the French Republic and the Government of Quebec dating back to 1978. Through this reciprocity arrangement, French students paid the same tuition as their Québécois counterparts.
With the agreement completed and a quest for more balanced budgets underway, French students last year faced an increase to $7,000 from $2,300 for full-time programs. Despite these higher costs, 10,272 French students were enrolled in Quebec universities in the fall of 2015 -- up from 2014's 10,104.
One noteworthy caveat? The rate of growth did slow considerably over the past year -- particularly when with increased enrollments from 5,822 to 10,104 (74 percent) between 2010 and 2014 factored into the equation.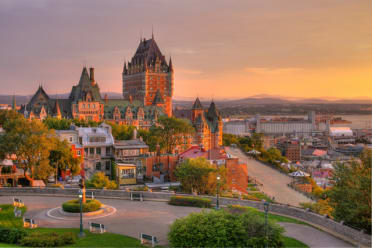 The Impact on Graduate Studies
Bachelor's students bore the brunt of the change as master's and doctoral students remain covered by the reciprocity agreement. It follows that these degrees saw more marked growth than seen at the undergraduate level. Master's enrollments spiked from by 11 percent from 2,943 to 3,272 between 2014 and 2015 while doctoral enrollments rose from 1,303 to 1,392.
Consistent with the trend seen at the bachelor's degree level, however, is the fact that both of these increases were less significant than in years passed. In the five-year period between 2010 and 2014, for example, French students enrolled in master's degree programs in Quebec rose from 2,097 to 2,943 -- a more than 40 percent increase, while at the Ph.D. level enrollments rose by more than 47 percent from 885 to 1,303 over that same period of time.
How the trend will play out in the years ahead remains to be seen. While registration is complete for the fall of 2016, Quebec's Ministry of Higher Education has not yet released official figures.