New Zealand has introduced a new pathway student visa pilot aimed at raising the country's profile on the international education scene. Under the program, international students at more than 500 primary, secondary and tertiary schools can progress through up to three consecutive programs of study for a period of up to five years. Let's take a closer look at the visa, along with anticipated outcomes for students, institutions, New Zealand and student mobility at large.
About Pathway Student Visas
Implemented in December as a priority of the country's 2014 strategic roadmap for international education, the visa comprises a number of key features, including the following:
●     The expectation of a 90 percent global student visa approval rate for education providers.
●     Providers will assume formal responsibility for managing and supporting international students.
●     Immigration New Zealand (INZ) will publish the names of participating providers.
●     Students must provide evidence of payment, maintenance funds and housing for their initial course of duty, along with conditional evidence for subsequent programs.
●     Students will be eligible for work rights if the initial program of study falls under existing immigration regulations.
Upon conclusion of an 18-month trial period, INZ will monitor transition rates in order to evaluate the program's success.
Unilateral Benefits
With the international education industry currently worth a booming $2.85 billion dollars, the pathway student visa represents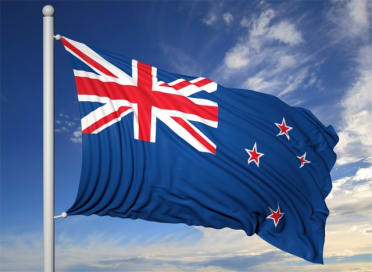 New Zealand's desire for a bigger stake. 
But the benefits aren't limited to the financial. Students will now be spared from applying for multiple visas while Immigration New Zealand will enjoy sought-after efficiency gains.
According to New Zealand's Tertiary Education, Skills and Employment Minister Steven Joyce, the program is expected to raise New Zealand's ability to compete with other countries while playing a critical role in its goal of doubling the value of international education in New Zealand within the next decade.