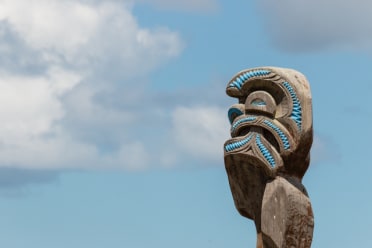 Maori, New Zealand's indigenous population, are experiencing unprecedented success in higher education, according to findings from Otago's National Centre for Lifecourse Research. Let's take a look at the numbers, along with why this news is cause for celebration.
Key Findings
Published in the Higher Education Research and Development journal, the recently announced report is part of the Graduate Longitudinal Study New Zealand (GLSNZ). This ongoing, decade-long project is tracking outcomes across work, health and social measures for nearly 9,000 graduates of New Zealand universities.
In addition to indicating noteworthy numbers of Maori, the study also reveals that more than 50 percent of Maori grads earned their families' first college degrees. The humanities and education are the most popular areas of study for Maori (50 percent) with many planning for careers in education. Commerce (18 percent), science and engineering (15 percent), and health (11 percent) were also popular, while law and Ph.D. studies lagged at three and two percent, respectively.
Other distinctions worth noting? Approximately 70 percent of Maori grads are women, and a third are parents.
More Work to Be Done
While the rising number of Maori graduates is exciting, there's still significant work to be done. While Maori currently make up 15 percent of New Zealand's total population, they comprise only seven percent of the country's undergraduate students. Not only that, but just six percent of Maori go on to pursue postgraduate studies.  What will help bridge this gap? According to lead author Reremoana Theodore, it will take a "whole university approach to supporting Maori success" in conjunction with government support.
The benefits of higher education can't be overstated, and corresponding improvements for Maori are anticipated across the full spectrum of societal measures, including health, employment, finances, and even community service rates. But the benefits are hardly one-way. According to Theodore, "Maori graduates are critical for Maori futures and the future of New Zealand."