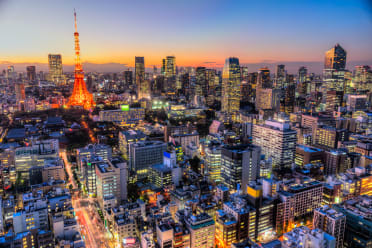 As ASEAN continues its evolution toward becoming a major economic force, it is expected to fuel global growth for companies all over the world. One country taking proactive measures to capitalize on ASEAN opportunities? Japan. Let's take a closer look at changes underway in Japan seeking to leverage partnerships with ASEAN member states.
Japan Seeks Promising Partnerships
According to a recent report from The Japan Times, the country's Ministry of Education, Culture, Sports, Science and Technology is taking steps to increase ASEAN student enrollments at its universities.
Just how ambitious are its plans? By the year 2020, Japan hopes to raise international student enrollments from the current 184,133 to 300,000 with ASEAN leading the charge. In fact, international ASEAN students skyrocketed from just over 15,000 in 2010 to nearly 39,000 not even five years later. 
Toward this goal, the education ministry has designated 11 universities to participate in the South-East Asian Ministers of Education Organization Regional Center for Higher Education and Development's ASEAN International Mobility for Students (AIMS) program. Aimed at supporting academic exchange between ASEAN and other countries, the program offers financial support for exchange programs in a comprehensive range of disciplines.
Why ASEAN?
The Association of Southeast Asian Nations, AKA ASEAN, promotes economic and political cooperation among its ten members, including Brunei, Cambodia, Indonesia, Laos, Malaysia, Myanmar, the Philippines, Singapore, Thailand, and Vietnam. Why is this alliance so important?
Between a collective population of 600 million-plus and a nominal GDP of $2.31 trillion, ASEAN is an emerging epicenter of global trade as well as a major destination for international investment. In fact, a report from Allurentis, "Investing in ASEAN," proposes that the region will become the world's fourth-largest market by the year 2030 -- trailing only Europe, the U.S. and China.
Of course, the benefits go both ways. As the globe's third-largest economy, Japan also offers promising opportunities for ASEAN. Meanwhile, according to a representative from the Japanese education ministry, "When Japan offered to cooperate on AIMS, it was the only country in East Asia to do so. The program is beneficial for both Japan and ASEAN."