When the Trump administration's travel ban was first announced, it sent shockwaves of concern through the international studies community. Following a revision of the ban which went into effect last week, experts say international students have less reason for alarm, according to a recent report from USA Today.
"A Bona Fide Relationship"
While the original travel ban was anticipated to impact nearly 24,700 international students -- some of whom had already been detained from re-entering the U.S. from their home countries -- from Iran, Libya, Yemen, Syria, Iraq, Sudan and Somalia, the revised ban now grants entry to citizens from those countries with "bona fide relationship[s]" with the U.S. Counting as a "bona fide relationship" and therefore eligible for a valid visa? An acceptance letter from a U.S. university.
More specifically, students with F1 visas for university studies, as well as those attending vocational or technical schools on M1 visas, should be free and clear for travel. Additionally, dependents of students with valid F2 visas should also encounter no problems while traveling.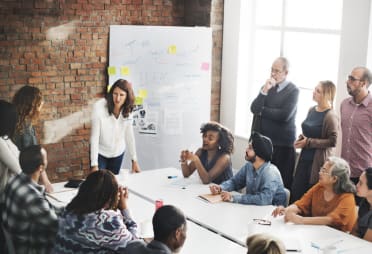 Welcome Clarity
As Karen Pita Loor, a clinical associate professor specializing in immigration law and policy, told USA Today, "Yesterday evening the Department of State issued a cable which provided a little bit of guidance, particularly as it pertains to students. And what they said is not only students with valid visas, but also their dependents would not have a problem traveling."
But what about incoming students who have already been accepted but don't yet have their visas? That should be okay too, according to Loor: "The form that the academic institution needs to provide the student for them to be able to apply for the visa is called an I20 form. If they have that information and they go to the U.S. consulate in their country, then the consulate office should provide them with a visa based on this."
That being said, Loor also points out that there are still gray areas between what should happen and what will happen -- particularly regarding how "bona fide relationship" is interpreted on the ground by immigration customs and border patrol officers.
Concludes associate teaching professor of law Hemanth Gundavaram, "The best advice I think anyone can give right now is to apply early because we don't have any sense of how long the process might take."
Read more about studying in the US.