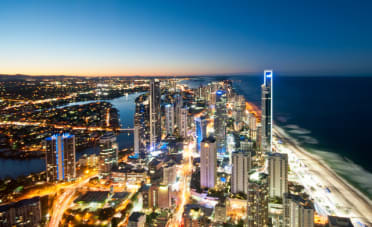 International education exports reached all-time highs for the 2014/2015 school year, according to a report from the Australian Bureau of Statistics (ABS). Let's take a closer look at these impressive figures, along with what they mean for the future of international education in Australia.
Breaking Out the Numbers
Not only has the $18.1 billion generated through education-related personal travel over the past year earned Australia fourth place standing in export income behind iron ore, coal and natural gas, but it also clinches the top services export sector spot -- outpacing even tourism by a margin of billions.
A 14.2 percent increase from 2013-2014, these latest figures demonstrate an ongoing boom in Australia's ongoing international education.
The Challenges Ahead
While this trend is cause for celebration in Australia, it also means there's some work to be done. With the majority of students from countries including China, Korea, Thailand, Colombia, Japan and Saudi Arabia electing to continue their higher educational and/or vocational studies in Australia following completion of initial English-language coursework, challenges to infrastructure remain when it comes to accommodating this demand.
Topping the list of potential obstacles to mobility, according to a recent report from The Australian? A potential shortfall in beds.  In response to this and other issues, the government has established a paramount priority: the development of a sustainable national strategy for international education.
These ABS figures also cement Australia third place positioning -- behind the U.S. and the U.K. -- in rankings of the world's top international education export markets. The plan, not surprisingly, is to keep it that way. Said the Hon Christopher Pyne MP, Minister for Education and Training, "The Government will continue to work to ensure that international education continues to be a major contributor to the growing strength of the Australian economy and job creation well into the future."