Currently, 55.2% of the global working population has digital skills. This figure is rising as the labour market adapts to the new digital era, which has completely changed working methods. The World Economic Forum's "The Future of Jobs Report" states that 92.9% of companies have had to accelerate their digitization processes due to the pandemic. According to this same report, these changes in the labor market have already placed technological skills as the sixth most demanded skill by companies.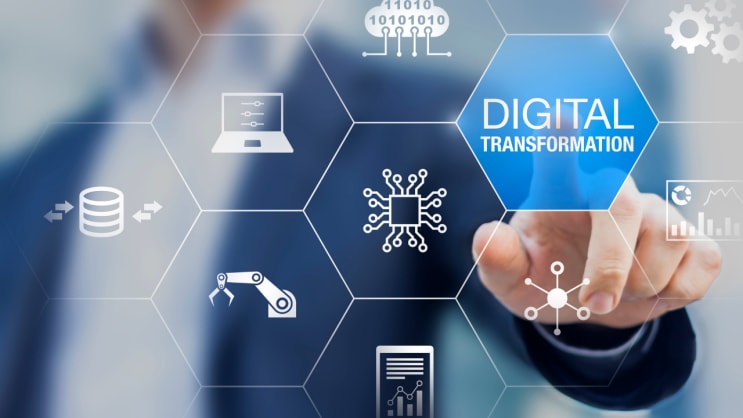 Digital transformation and business innovation are growing steadily
The demand for specialized digital professionals does not stop growing and many companies are immersed in the process of digital transformation, which requires new skills to successfully achieve. The digitization of companies allows the organization to stand out in a technology-first market and to be able to remain competitive. Not only that, embracing digital can afford better brand positioning and reputation, reducing risk thanks to the automation of processes. In this sense, a well-integrated digital transformation promotes innovation and creativity within the company.
Still, although undergoing a digital transformation process provides many benefits to the company, the adaptation requires a comprehensive strategy so the business culture can successfully change.
Successful digital transformation needs a new era of experts
When a company decides to start a digital transformation process, one of its priorities is to hire professionals specialized in new ways of working. For this reason, the Barcelona campus of TBS Education is launching the MSc Digital Transformation & Business Innovation in October 2022. The course is aimed at young professionals looking to boost their careers in the emerging sector of digital transformation and innovation. This one-year program is taught entirely in English and emphasizes the use of digital technologies to develop new business processes - or improve existing ones to create unique value propositions and foster innovation.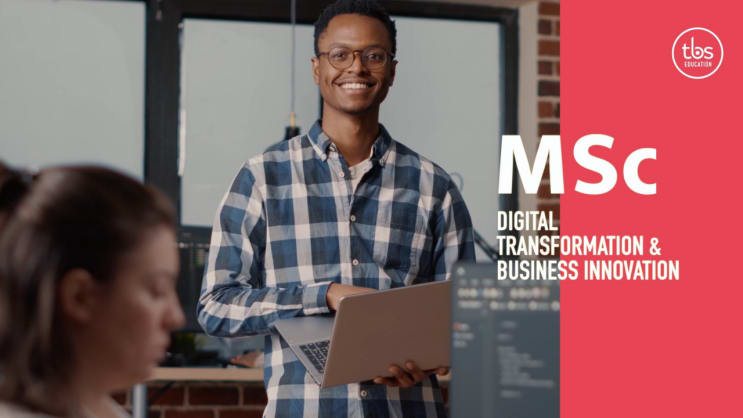 In a nutshell, the MSc Digital Transformation & Business Innovation aims to transform students into pioneers who can capably guide the radical change that companies need. These students will apply their knowledge gained in a practical and creative way, preparing them for careers such as digital transformation specialist, digital transformation manager, IT project manager, digital advisor, or even a future as chief digital officer.
This program is built on innovative academic classes, real business case studies and projects related to real world problems faced by companies along their digital transformation journeys. And fittingly, the students of the Master in Digital Transformation will enjoy learning in the brand-new campus that TBS Education in Barcelona has built in the city. It's a state-of-the-art building with high-tech classrooms, cutting-edge technologies and innovative learning spaces. It's in the middle of Barcelona's @22 district - itself a global hub of startups, and pioneering companies who are transforming digitally. There's no better place to become a digital transformation expert.