With the UK poised for a referendum this summer on the issue of whether or not to remain within the European Union, it begs the question: Where do universities stand? The answer is clear, according to a recent letter published in the Sunday Times: firmly in the corner of the EU.
All in Favor?
More than 103 university vice-chancellors from prominent universities including Oxford, Cambridge, Imperial College London, and the London School of Economics and Political Science not only declared their strong support for staying inside the EU, but also urged the public to consider the negative effect withdrawal from the EU would have on the quality and rankings of the country's higher education institutions.
Their collective claim is a powerful one: "Inside the EU, we are better able to collaborate with partners from across Europe to carry out cutting edge research, from medical and healthcare advances, to new materials, products and services. In the EU, the UK is also a more attractive destination for global talent, ensuring that our students are taught by the best minds from across Europe. This has a direct impact on our economy, driving growth, generating jobs and ultimately improving people's lives."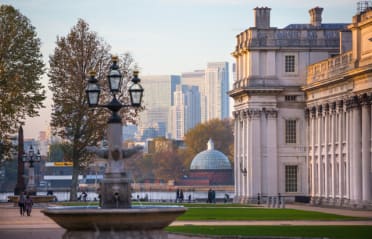 Meaning for Mobility
The significance of the impending decision is hardly limited to the UK. Universities for Europe, a pro-EU organization, reveals that students from EU countries support 19,000 jobs in the UK while generating £2.27 billion for the country's economy. More than 200,000 UK students have benefited from participation in Erasmus exchange programs while 125,000 EU students are currently enrolled at UK universities.
Research and academic staff mobility are also likely to take a hit should the UK withdraw from the EU. How much so? According to Universities for Europe, research produced through international collaboration has nearly 50 percent more impact than research conducted domestically while 15 percent of the UK's staff benefit from multilateral arrangements within the EU.
With the June 23rd referendum looming, the appeal from university leaders for the pro-EU campaign adds another level of consideration to the debate. Insists Universities UK President Dame Julia Goodfellow, "Inside the EU, our outstanding British universities are even stronger. EU membership enhances university research and education which, in turn, benefits British people."