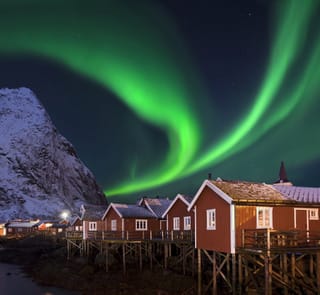 Celebrated for their splendid landscapes, their world-class education system and high quality of life, home to H.C. Andersen, Alfred Nobel, and Ingmar Bergman, the Nordic countries are a destination like no other. While representing only 4% of the European population, the 5 countries are the 7th largest area in the world. Denmark, Norway, Sweden, Finland, and Iceland offer international students a unique education experience steeped in rich history and vibrant culture. Here are the Top 5 reasons to study in the Nordic countries.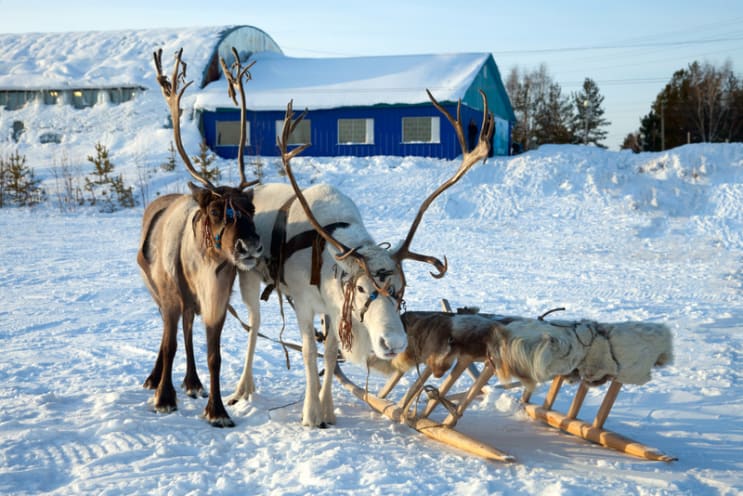 Finland
Finland's education system has been ranked among the very best in the world. Here are 5 reasons why Finland is a premiere destination for international students.
1. A Great Place to Live: Finland has been ranked the world's best place to live, with capital city Helsinki achieving consistent top rankings for quality of life.
2. Education is Tops: Among Finland's most noteworthy attributes? It's higher education standards. Innovative teaching methods, an invested government, a focus on transferable skills, a commitment to research and development, and an abundance of English language coursework make Finland a great place to learn.
3. Four Seasons of Fun: Finland has four distinct seasons each with their own unique allures -- including winter's polar nights and summer's midnight sun.
4. A Beautiful Blend: Whether you're an outdoor enthusiast or a city slicker, Finland has something for everyone: leading edge information technology abounds against a backdrop of fresh air and scenic vistas.
5. A Progressive Society: In addition to standing at the forefront of global technology, Finland is progressive in many other instrumental ways -- from low crime to high gender equality.
Read more about studying in Finland here.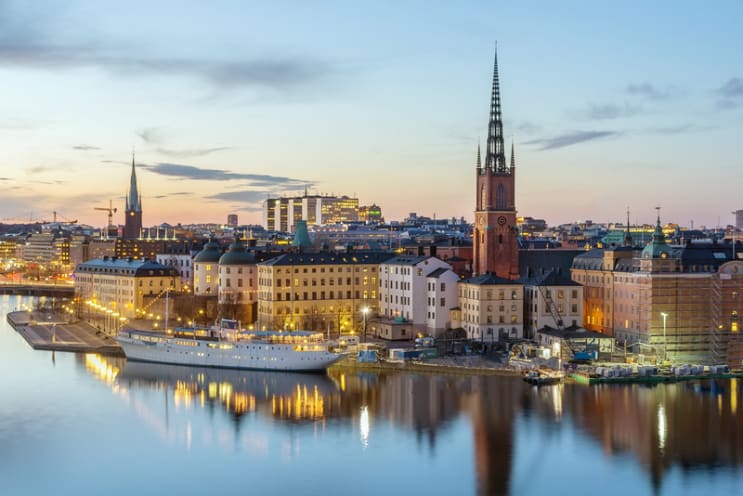 Sweden
The popular Swedish expression goes, "Världen kommer till Sverige.: (Translation: "The world comes to Sweden.") This sentiment holds true across the entire population, particularly when it comes to higher education and international students. New marketing efforts and a government push indicate that Sweden will increasingly gain traction as a popular international study destination.
1. Europe's Finest: Lauded for rigorous yet well-designed curricula, Sweden's academic institutions consistently claim top rankings -- both in Europe and internationally.
2. A Job Market Edge: Swedish degrees are internationally prized -- particularly in the areas of business and technology. In fact, many foreign students who choose to study in Sweden do so largely because of the career opportunities that await them when they graduate.
3. Language Matters: While undergraduate courses are taught in Swedish, English is on the rise in master's level courses. In fact, of all of Europe, Sweden comes out ahead of nearly all other European countries when it comes to English-taught master's offerings.
4. STEM Supremacy: A renewed government commitment to the STEM sector gives engineering students new access to a Swedish education. How much so? By 2018, approximately 1,600 new civil engineering spaces will open for students, according to Swedish business daily Dagens Industri. The country is also revving up its investment in the life sciences.
5. Scholarships Abound: While the foreign student enrollments took a temporary hit following reforms implementing new tuition fees, the gap is closing thanks to a rise in the availability of academic scholarships. The country's desire to engage foreign students and enhance internationalism and research mobility is also exemplified by extensive marketing campaigns to universities all over the world. Find out more about scholarships to study in Sweden here.
Read more about studying in Sweden here.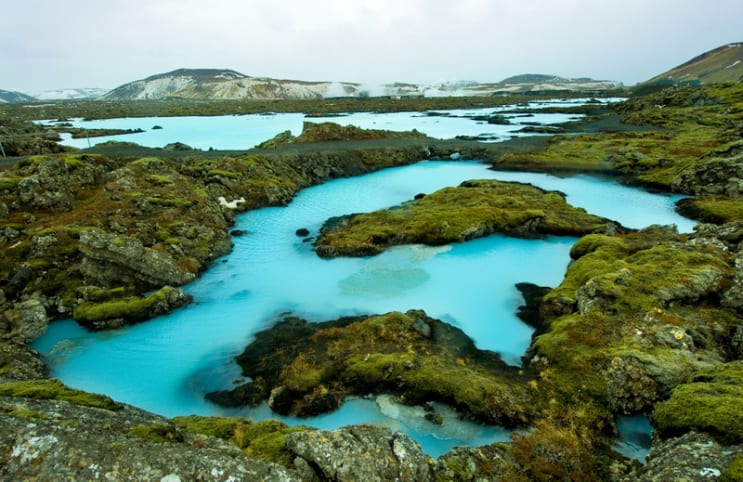 Iceland
Thinking about studying in the "land of fire and ice?" If the nickname alone is not amply alluring, there are plenty of other reasons to consider Iceland when it comes to international study.
1. Northern Lights and More: Want a spectacular view of the Northern Lights? Iceland tops the list of viewing spots. Outdoor enthusiasts will also enjoy everything from glacier trekking to whale watching.
2. Culture Abounds: The capital city of Reykjavík just might give those brilliant Northern Lights some competition thanks to its cultural scenery and vibrant nightlife.
3. English Abounds: While it's true that most university course are taught in Icelandic, there are plenty of English-led programs available. Danish and English are compulsory school subjects so both languages are widely spoken throughout the country.
4. Safe and Sound: Iceland may be a volcanic hotspot (35 active volcanoes can be found on the island!) it is very safe place to live thanks to low crime crates.
5. International Students Are in Demand: International students comprise a mere 5 percent of the student population at Iceland's to seven universities -- four public and three private. However, this is likely to change as universities increasingly strive to attract more foreign students with everything from increased English language courses to prominent support networks for students living abroad.
Read more about studying in Iceland here.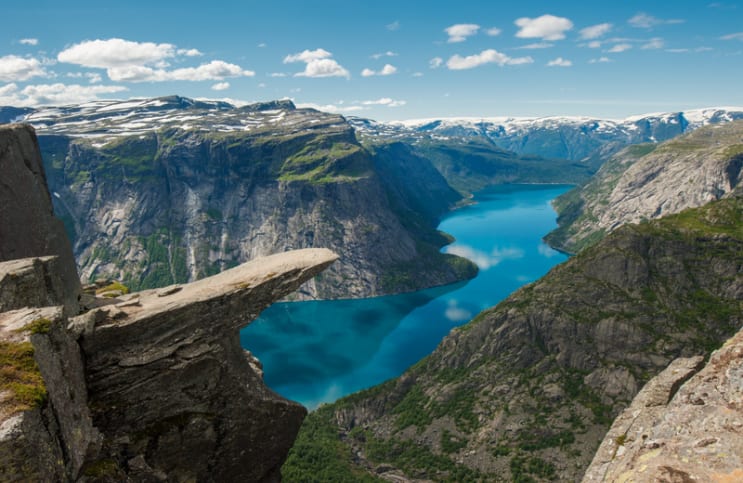 Norway
Norway's dramatic fjords may top your bucket list, but these natural wonders are far from the only reason to consider Norway for your international education. Here are five top reasons why Norway makes the grade as a top study destination.
1. An Unbeatable Standard of Living: If living well is your end game, then look no further than Norway. The UN consistently ranks Norway -- eight times in a row and counting! -- at the top of its annual list of best countries across factors including global wealth, education and health and safety. Throw in the troll dolls, and why wouldn't you want to study here?
2. Foodie Fun: Norway's has a thriving fishing industry….along with the fish to show for it, including world-famous pickled herring, mackerel and salmon. But the country's celebrated cuisine encompasses far more than fish: from waffles with sour cream and jam filling to an abundance of adorable cafes, you won't go hungry here. Luckily, you'll also have access to plenty of exercise thanks to....
3. Winter Fun: Skiing has been Norway's national pastime dating back to 5100 B.C., and long snowy winters continue to make it an amazing place for skiers and snowboarders. But summer has plenty of offerings too thanks to 24 hours of sunlight...along with the festivals and celebrations that go along with it.
4. Embracing Innovation: While Norway is often acknowledged for its rich past, it has an equally bright future thanks to a national mindset which prioritizes knowledge, technology and innovation.
5. A Native Tongue: While Norwegian is Norway's primary language, English is a predominant as the country's second language. Norwegians began studying Norwegian in primary school, so by the time they hit university age, they're well-versed. While speaking the local language is always a plus, it's entirely possible to live in Norway without knowing a word of Norwegian.
Read more about studying in Norway here.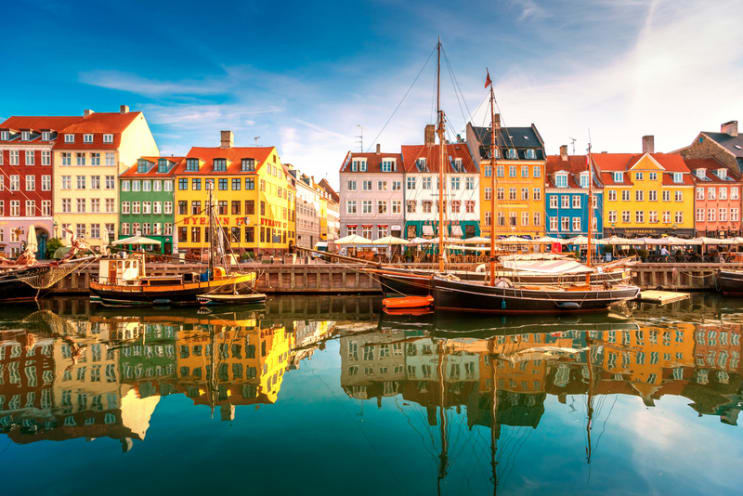 Denmark 
We've already established that Denmark is in transition, but that doesn't mean you have to cross it off your list. While the path to becoming an international student in Denmark may have some new roadblocks, here are five reasons why the journey is worth taking.
1. Real World Skills: Denmark's premier higher education system is focused on transforming knowledge into solutions. While traditional lectures remain part of the curriculum, industrial collaboration and independent initiative are skills that cross over to the real world in an innovative and meaningful way.
2. Got English? Denmark does. With more than 500 degree programs and a whopping 1,300 courses taught in English, the possibilities are nearly endless for students looking to polish up their English skills while studying abroad.
3. Green is Good: Denmark was recently declared the "Top Market for Green Investments" by the GGEI (Global Green Economy Index) for its dominance in green innovation and investment. Denmark's capital city of Copenhagen, meanwhile, has earned the honor of being the world's most environmentally advanced city.
4. Culture Club: Can you say Vikings? From these famed Middle Age marauders to the contemporary cool of Copenhagen, Denmark is a stunning mix of the old and the new.
Whether you check out Hamlet's castle or attend the country's world-famous music festival Roskilde, there's something for everyone here.
5. Be Happy: With so much going for it, it's not exactly a surprise that Danes are known for being happy; in fact, the country consistently ranks as one of the world's happiest countries. And did we mention that Denmark boasts the world's lowest.
Read more about studying in Denmark here.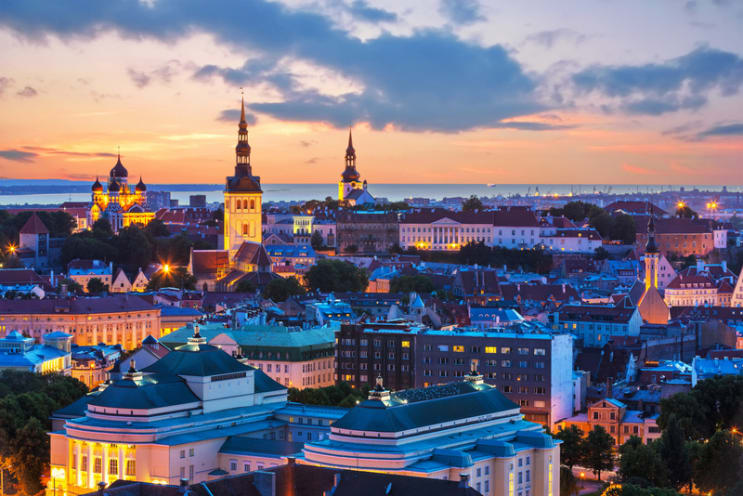 A Word on Estonia
If you're wondering where Estonia fits into the puzzle, you're not alone. This Northern European country toes the line depending on the criteria, and many Estonians consider themselves more Nordic than Baltic. But regardless of whether it qualifies, Estonia -- with one of the world's fasted growing economies and a commitment to innovation -- has plenty of offerings of its own when it comes to offering international students a unique higher education opportunities. Read more about why Estonia is leading the technological academic revolution and why you should study in Estonia.
Nordic countries may not immediately come to mind as premiere international study destinations, but it's not for lack of offerings. When pondering their study abroad options, many forward-thinking international students are electing to look beyond conventional choices and think Nordic.