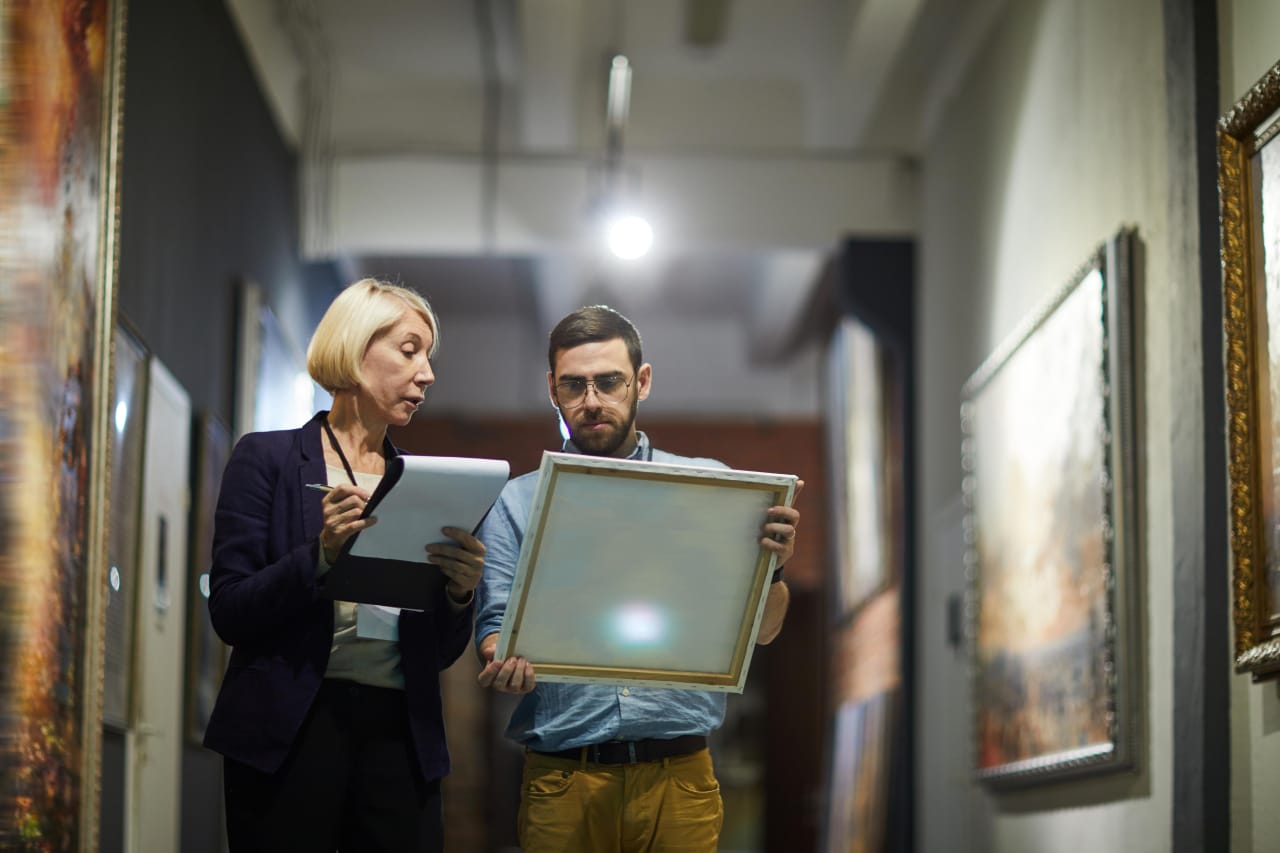 31 MA Programs in Arts Management 2023
overview
An MA is a Master of Arts degree, an intensive path of study that affords students an opportunity to gain in-depth knowledge and experience within a given discipline. With an MA, graduates are often better qualified for higher-level careers in their field of study.

One such field of study that students may choose to pursue in graduate school is arts management. What is an MA in Arts Management? After graduating college and discovering an interest in the fine arts, many students choose to enroll in arts management graduate programs because they hope to professionally collect and preserve art. The coursework of these programs can vary a great deal—some schools focus specifically on curating, while others emphasize the role art plays in the community. These programs encourage students to build fundraising skills, and often require students to take part in efforts to bolster arts appreciation within the community.

Perhaps the most notable advantage to this degree is the gratifying work prospects available to graduates. For students with a passion for art and its preservation, arts management is a particularly rewarding field that allows graduates to put their skills to use for the sake of preserving art for posterity.

The various MA in Arts Management programs that are available have different costs. A program's tuition depends in part on the location and size of the school. Contact the admissions office of each school directly for more specific information regarding the program's cost.

With an MA in Arts Management, graduates can go on to work as curators or directors of art museums, or can fill a number of other positions involving the management and upkeep of art. Arts management is a good example of a field in which an MA can make a great deal of difference to one's ability to be hired. Employers are looking to entrust the responsibilities of arts management to individuals with proven experience and knowledge in this area, all of which an MA can demonstrate.

Ultimately, an MA in Arts Management can be a rewarding path of study for graduates interested in breaking into the field. If you are interested in learning more about the programs that are currently available, our searchable listing of schools can help get you started. Search for your program below and contact directly the admission office of the school of your choice by filling in the lead form.


read_more
filters
MA
Art Studies
Arts
Arts Management