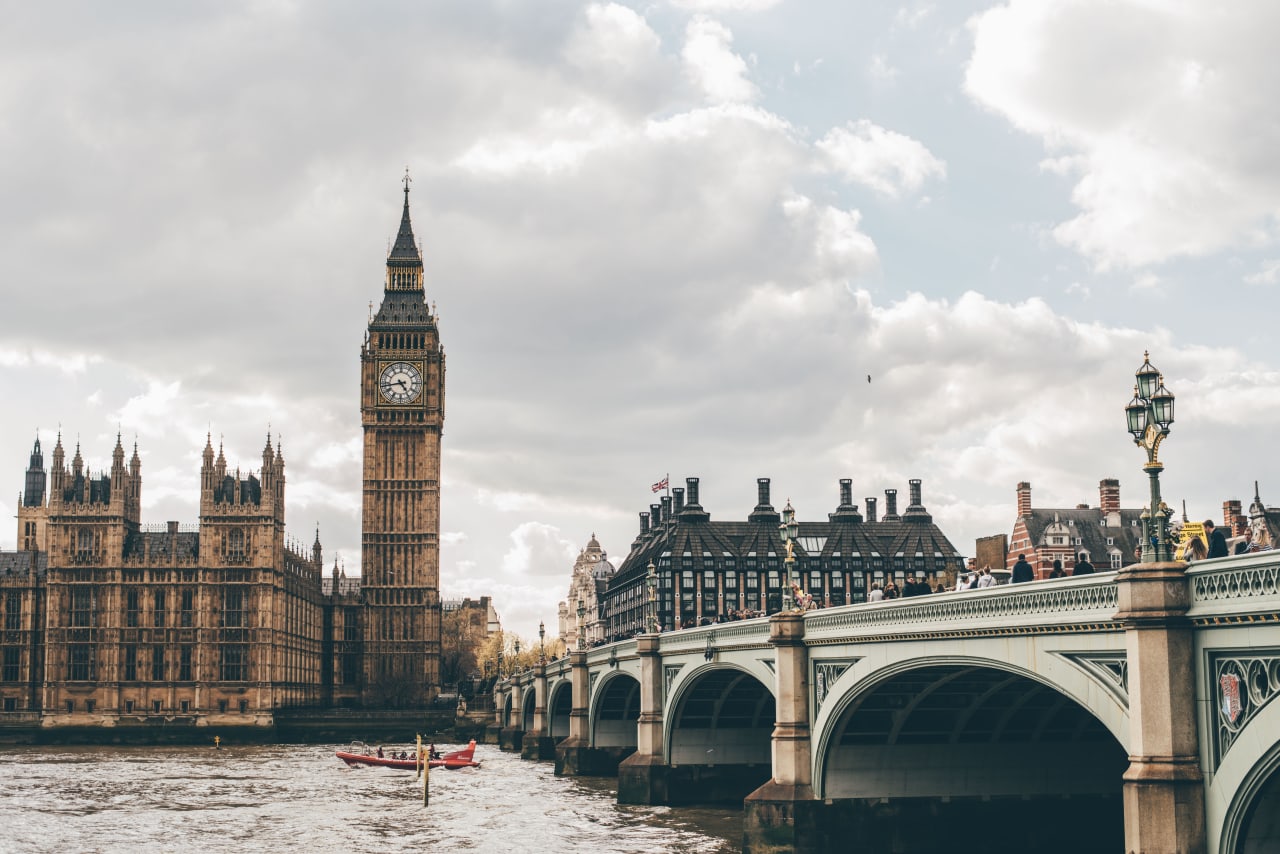 MSc in
MSc in Fashion & Luxury Marketing
York St John University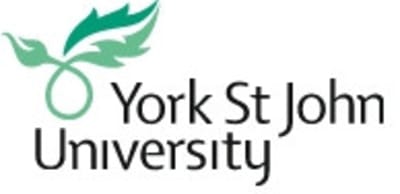 Key Information
---
Campus location
London, United Kingdom
Tuition fees
GBP 9,300 / per year **
Application deadline
Request info *
Earliest start date
Request info
* The second UCAS deadline
** Home & EU students per annum; International/non-EU students : £ 12,750 per annum
Scholarships
Explore scholarship opportunities to help fund your studies
Introduction
Be at the forefront of fashion and luxury marketing practice.
Course Overview
Experience is everything. Luxury marketing is all about how brands make people feel. Designed to support your career progression as well as your personal and professional development, this course builds your skills specifically in fashion and luxury-based marketing. You will develop a critical understanding of the dimensions, processes, opportunities and challenges faced by organisations that create, design, manufacture, distribute, market and sell goods and services in the competitive, fast-paced industries of luxury and fashion.
Entry Requirements
Applicants will normally have a minimum of a 2:2 Honours degree in a related discipline, but consideration may be given to applicants with a 2:2 Honours degree in any subject, as long as they have completed relevant work experience or can demonstrate strong insight into the area of study.
Students whose first language is not English will be required to achieve IELTS 6 or above with no less than Band 6 in any area, or equivalent.
Course Content
Communication and connection are essential to the success of any luxury brand. Consumer behaviours are becoming ever more complex as people become more discerning and demanding of their products. Customer needs have changed in recent years, as consumers develop a more comprehensive awareness of issues such as sustainability, authenticity and transparency.
This MSc in Luxury and Fashion Marketing takes a contemporary and cutting-edge approach to Luxury and Fashion-based education. Addressing new trends in consumerism, it develops students who have an organisational focus upon today's consumers as they constantly re-evaluate their priorities and question what they truly value.
Covering the full breadth of the marketing mix, you will learn about the key methods brands use to make themselves stand out in this exclusive marketplace. You will discuss the impact of visual social networks, uncover the storytelling behind brands and discover the impact of online platforms on diversifying the world of sales. From experiential marketing through to the digital strategies that make the biggest splash in advertising today, this course is at the forefront of brand analysis.
You will explore best practice in areas such as new venture idea generation, legal establishment and protection, business funding and effective business planning.
Course Structure
The curriculum provides a career-focused overview of these industries, ensuring you will leave with up-to-date knowledge and applicable skills. The bespoke and contemporary modules will assist you in preparing for your future career plans. Integral to the philosophy of the programme is the opportunity to combine and connect theory and practice, with opportunities to engage in placements, business shadowing, consultancy projects and live business research commissions.
You will enhance and develop your own skill base to help prepare you for work in the luxury and fashion fields, with the potential to develop specialist knowledge and strategic skills necessary to create and manage a sustainable fashion and luxury business. We will help to strengthen your employability through participation in a wide range of teaching and learning experiences. You will get the opportunity to gain industry experience and engage in project work through engaging with a network of industry experts and professionals in your field of study. Class-free Fridays will help to facilitate time for industry experience.
You will participate in active and supportive forums, drawing on practical expertise from the field. We will offer you a supportive platform for critical reflection, through the application of academic theories to your real work-based situations. This will be reflected through a range of assessment methods which are used to mirror organisational-based activities.
A prominent feature of the programme is an annual field trip on which you will visit international fashion capitals and engage with industry leaders to explore the processes behind showcasing flagship stores which offer world-class experiential luxury. You will also hear from international fashion and luxury brands on how they design, develop and market goods in line with ever-changing market needs.
Modules
All modules are compulsory:
The Business Of Luxury And Fashion Marketing, 15 Credits
The ability to recognise and meet customer needs has never been so important, with recent shifts in consumerism towards more thoughtful and considered purchases. You will learn about the theory and operations related to marketing in the luxury and fashion industries, giving an understanding of how organisations can identify and address the needs of internal and external stakeholders.
You will be introduced to specific marketing concepts, such as the marketing mix, Porter's 'five forces' methodology, the marketing communications mix and the product development process. You will consider wider understandings of the definition of marketing, the role of marketing, its functions and different concepts which can aid a marketing practitioner. You will then focus on the application and adaptation of marketing theory to the world of luxury and fashion.
Theory And Practices Of Experiential Luxury, 15 Credits
You will explore the context of contemporary theories, practices, trends and work patterns which have developed within the luxury consumer goods and services sector, by focusing on the developing industries of luxury travel, motorsports, hospitality and activities.
By discovering how luxury fashion houses can create meaningful experiences and experiential luxury moments with consumers, this module will enable you to understand, critically evaluate and apply conceptual frameworks and theory to the domain of global luxury services and appreciate the more refined areas of luxury service. You will develop your understanding of the organisational culture of luxury services and hospitality.
Lectures will examine themes including the context of the luxury consumer goods industries, characteristics of luxury brand services and products, the political economy of luxury brands, the role of consumers in the industry and the main trends in the industries. You will learn how to create authentic and meaningful relationships with consumers of luxury products and how to develop those relationships whilst creating world-class luxury experiences.
Global Trends And Developments In Luxury, 15 Credits
The pace of change in the luxury sector is rapid. The most successful luxury companies are regularly challenged and required to rethink their strategic direction in order to remain relevant to consumers.
In order to be competitive, luxury businesses must understand the central issues which are transforming this sector. Within this module, you will examine the trends and developments which are re-shaping the luxury marketplace and evaluate the marketing methodologies which luxury businesses should develop in response to consumer changes. Drawing from the latest industry insights and market data, we will blend case study learning with live project work and host guest speakers from across the luxury industry sector.
You will focus on analysing the macro-environmental pressures on the luxury sector and how these have recently developed. This includes concentrating on the shifting radical changes in consumer expectations and major advances in the digital world, learning how luxury companies can best respond to the short-term trends and long-term changes needed to survive. Models of new consumerism will be explored, focusing on how luxury organisations can respond to the global trends of ethical practices, sustainability, authenticity, consumer-created content and the sharing economy.
Fashion Buying, Merchandising And Logistics, 15 Credits
Placing the product at the centre of the fashion and luxury marketing process, this module outlines how marketing success is determined by the suitability, strength and distinctiveness of the products and services developed or procured by fashion and luxury businesses.
Drawing from the knowledge and insights developed by other modules in the programme, which explore concepts such as consumer and market trends and the principles of effective brand management, this module will focus upon the key skills of data analysis, financial performance review and project planning. Building on the insights and expertise of leading online trend agencies, such as WGSN and InStyle, alongside the expertise and experience of fashion and luxury buyers representing a diverse range of businesses, you will build up a network of contacts and an appreciation of reliable digital resources.
The rationale behind the module is to expose you, in as life-like manner as possible to the complexities, challenges and requirements associated with the development of an effective buying plan and operational budget. Most significantly, this module provides you with the opportunity to interrogate the ethical and sustainability issues associated with the procurement process across all areas of the fashion and luxury supply chain. From the analysis of cutting-edge research relevant to advances in ecological and planet-protecting procurement, the module will also provide a particular focus on the benefits and challenges associated with taking an ethical buying position.
Industry Experience, 15 Credits
This module is an essential and distinguishing part of the preparation for your successful employment in industry or the management of your own business. As a future industry specialist or business owner, it is crucial that you experience industry dynamics in an environment where you can empirically apply theoretical knowledge. Understanding the significance of relationship building and industry connectedness will be crucial for your success in the workplace.
The module aims to provide opportunities for you to:
Demonstrate your planning, research and time management skills
Develop appropriate key skills needed for effective participation in a professional setting, including personal organisation, communication and target-setting
Reflect on the theoretical knowledge and understanding and apply this in practice
Critically assess the professional organisational environment, summarising best practices and improvement opportunities
Develop a range of relevant self-presentation skills which will support your professional aspirations
Complete subject-specific industry project
Luxury Brand Strategy, 15 Credits
Take a strategic outlook on the dynamic characteristics and opportunities within the global luxury goods and services industry, one of the fastest-growing areas in business today. Built upon the principle of producing and evolving a luxury brand, this module gives you a detailed look into luxury, branding and management across the full value chain.
Topics include a review of some of the major brand development successes and failures in the luxury world, luxury brand positioning, pricing, legal issues, design and implementation of luxury brand strategies, creativity in luxury brand management and creating sustainable, ethical and authentic brands. Through an analysis of contemporary fashion companies, you will be introduced to the latest theories alongside professionally-oriented implications in luxury brand management. Upon successful completion of the course, you will have acquired the knowledge and abilities required to successfully develop, implement and manage luxury brand marketing campaigns.
Global Fashion Brands And Omnichannel Communications, 15 Credits
Marketing communications incorporates the methods, processes, meanings, perceptions and actions associated with the ways in which products, services and brands are presented to are considered by audiences. The global marketplace consists of a complex set of competitors battling for customers in a rapidly changing environment, with new companies emerging on a daily basis. Small businesses, internet-based operations and global conglomerates are all part of the worldwide luxury and fashion marketing environment.
An ever-increasing variety of media and visual communications platforms are available to these companies to sell their products. Therefore advertising and marketing methods are constantly growing and adapting as the number of ways to reach potential customers continually increases and alternative methods expand.
In the face of these sophisticated and cluttered market conditions, the fashion and luxury marketing managers of the future must communicate authentic and compelling brands through an omnichannel approach. Within this module, you will explore and examine these challenges, investigating the implications of effective marketing communications internationally and across all platforms. The module provides you with critical knowledge of the relevant marketing communication theories and models as well as industry examples from both leading brands and start-up companies in the world of luxury and fashion.
Fashion History And Contemporary Culture, 15 Credits
Within this module you will be introduced to fashion history, focusing on the analysis of clothing, accessories and their responses to cultural changes throughout time. You will work both collaboratively and individually to analyse past and present concepts of global fashion, undertaking an analysis of the styles and works of major fashion houses and up-and-coming designers.
Focusing on the interpretation of signs in today's fashion culture and the implications of styling in fashion, this module showcases the multiple relationships between the fashion industry, other fields of creativity and popular culture. Therefore the link between culture and fashion will be critically analysed, with a focus upon the significance of key designers and the role of retailers in satisfying the demands of the consumer.
In an exciting central case study, you will explore London itself, discovering the many iconic heritage brands present in London and considering their development over time. In addition to the lectures and seminars, you will visit contemporary retailers, exhibitions and galleries, including the Victoria & Albert Museum and The Museum of London.
Fashion And Luxury Capstone Project, 60 Credits
The Capstone Project is a multifaceted module which will allow you to undertake a number of different routes through to completion of the course. The aim of this module is to encourage you to select a route where you can demonstrate the understanding and knowledge gained from the course and show how this can be applied in a practical or theoretical way in a particular setting or context.
There are four possible routes:
Dissertation
Business Consultancy Project – which will involve attempting to solve a business problem within your organisation
New Business Project – you will propose a start-up venture and provide all the supporting materials and justifications required to show that the idea has real potential and merit
Connect to Business – you will join an organisation with which you are unfamiliar and act as a consultant by exploring a new market possibility or examine a business problem
Teaching and Learning
We recognise that you may have a wealth of practical knowledge and experience to bring to this course. We encourage this within the programme and want students to actively share their thoughts and experiences with one another. Don't worry if you have not engaged in formal education for some time – we will offer support with study skills, conventions of academic analysis and writing throughout the programme.
The philosophy of the programme is built around bringing together relevant academic theory and practical experience, so you can establish a deeper understanding and develop yourself as an individual and as a leader. We will encourage you to participate, as resources for learning explicitly include the knowledge, experience and skills of all course members and staff.
We will start with an intensive core four-week module, followed by three eight-week modules each semester. In semester two, you will have the opportunity to gain industry experience. All modules are delivered utilising a range of teaching, learning and assessment strategies. These include lectures, seminars, a guest speaker programme, tutorials, workshops, use of online materials and Global Café-style learning activities. Class activities, online discussions and problem-solving exercises will enable you to gain feedback about your knowledge and understanding prior to any formal summative assessments.
Assessment and Feedback
You will be assessed through a programme of work undertaken whilst studying each module. This includes presentations, critical essays, portfolios, reflective journals and case study work. We will provide opportunities for formative assessment feedback to inform your work prior to submission from each module tutor. You will receive detailed feedback on assessments to help you develop and continuously improve your performance whilst on the programme. Advice will be provided in relation to development, further areas for research and guidance on how to enhance your subject knowledge.
Research Opportunities
We will use our wide network of industry relationships and partnerships in London and beyond to provide opportunities for you to engage in work placements, business consultancies or business research.*
*Subject to availability.
Fees and Funding
Postgraduate tuition fees 2019-20
Postgraduate study is a great investment and is proven to add value to your education*, meaning you will learn more, earn more and achieve more. There are numerous ways in which you can get assistance in financing Postgraduate study, from scholarships and loans through to research grants.
*Those graduating with a Postgraduate degree will earn an average of £6,000 a year more than those with only an undergraduate qualification. – based on 2015-16 Destination of Leavers from Higher Education (DHLE) data.
The York St John University tuition fees for 2019-20 entry to Postgraduate Taught MA/MSc degrees are:
£9,300 per annum for UK/EU, Jersey, Guernsey and Isle of Man students.
£12,750 per annum for International (non-EU) students.