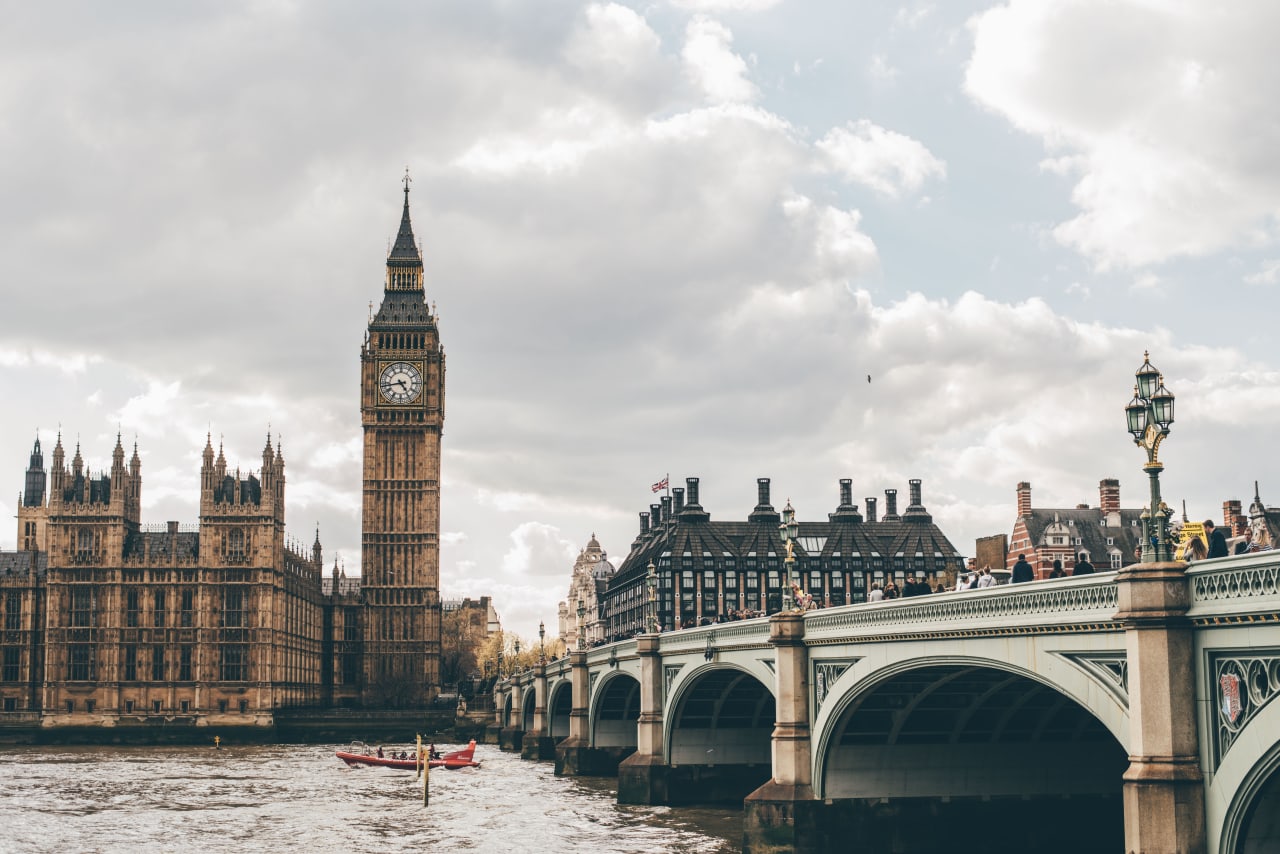 MA in
MA in Language & Social Justice
York St John University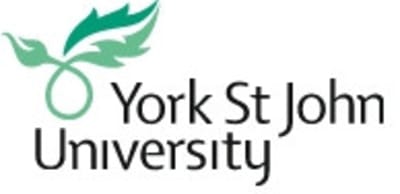 Key Information
---
Campus location
York, United Kingdom
Tuition fees
GBP 6,500 / per year **
Application deadline
Request info *
Earliest start date
Request info
* The second UCAS deadline
** UK and EU 2020-21 full-time: £6,500, part-time: £3,250 per year; International 2020-21: £12,750
Scholarships
Explore scholarship opportunities to help fund your studies
Introduction
If you are interested in how the language we use can affect wealth, opportunities and privilege in society then this is the course for you.
On this Language & Social Justice MA, you will examine the contribution of Applied Linguistics to a range of social justice agendas. Benefitting from studying within a School which is renowned for its excellence and innovation in learning and teaching, as well as its world-leading research in language and social justice, you will become part of our thriving research community.
Subject to final approval.
Key Facts
Location – York campus
Duration – 1 year full-time, 2 years part-time
Start date – September 2020
School – Languages & Linguistics
Course Overview
By choosing to study this course, you will have the opportunity to significantly contribute to the well-being of local communities by engaging these groups with a range of collaborative activities. This is also a key aim of our new Research Centre in Language and Social Justice, based within our School.
The programme is informed and taught by our expert staff, who are internationally recognised for their research in language and social justice in a range of contexts.
Specialist research areas on the programme include: language, social justice and deaf communities; language, gender and sexuality-related inclusion in schools; language and in/equalities in higher education; language-based analysis of York's and the North East region's BME communities; inclusion and social justice issues relating to languages beyond English in schools; social evaluations of accent, dialect and multilingualism; inclusive/emancipatory (re)conceptualizations of English as an additional language.
We know that Postgraduate students often have jobs, families or other commitments to juggle alongside their studies, which is why we are proud to be able to offer this programme with both full-time and part-time options.
Course Structure
Level 1
Modules
Language Myths, Credits: 30, Compulsory

This module raises your awareness of language myths. By critiquing these myths we will introduce you to theoretical frameworks and detailed methods of language analysis. This will prepare you for further study of these in subsequent modules.

Approaches to Critical Discourse Analysis, Credits: 30, Compulsory

This module introduces you to theories and approaches in Critical Discourse Analysis. We will cover discourse and the politics of identity, discourse and power, multimodal critical discourse analysis and critical appraisal analysis.

Case Studies in Language and Social Justice, Credits: 30, Compulsory

Apply the knowledge from your previous module to specific populations and contexts. Content may include:

Socio-economic status
Gender and sexuality
Speakers of minority language varieties
Language and language-related disorders
Defendants and plaintiffs
Non-native speakers
Ethnicity and race.

Research Methods, Credits: 30, Compulsory

This module explores the implications of research findings in language and applied linguistics for future professional practice. It encourages you to exercise an enquiring approach to issues of language and social justice in your current or future career. We will prepare you to conduct research and project work in the field of language and linguistics.

Final Project, Credits: 30, Compulsory

Your final piece of work will either explore a specific research question about a topic within language and social justice. Alternatively, you will produce this in the form of a campaign. The dissertation provides an opportunity for you to show that your knowledge of language and social justice can be applied to research. You will be supervised by an academic member of staff but will be guided towards taking independent responsibility for your own work. The module will allow you to provide evidence of your ability to pro-actively formulate research plans, independently carry these out and critically reflect on your findings.
Teaching and Assessment
Teaching & Learning
Throughout the programme, you will be encouraged to play an active role, critically reflecting on subject input and contextualising it through structured and assessed reflection on how your reading and discussion connects with your own experience. Module tutors will take the role of facilitators, encouraging you to think outside your own sphere of reference and maximising the development of your subject knowledge and understanding. You will be encouraged to share your experience and reflections through in-class dialogue and a proactive approach to learning will be promoted.
The teaching strategy typically employs a range of teaching and learning methods including:
Lectures (with supporting materials posted on the VLE)
Tutor and student-led seminars
Workshops and discussion groups
Independent study and research
Collection and analysis of linguistic data
Submission of module assessments will be wholly online via the VLE.
Assessment and Feedback
Modules are assessed by a range of methods including but not limited to essays, data analysis, and oral presentation. You may choose to complete your programme by conducting a final research project or by planning a language and social justice campaign.
Formative assessment, using a variety of assessment strategies, will be used within some modules for feedback purposes. Where appropriate, you will be encouraged, via negotiation with the module tutors, to link your professional practice with the academic content of the programme so that one may inform the other.
Entry Requirements
Minimum Entry Requirements
2:2: undergraduate degree from an approved institution
6.0 IELTS: If your first language is not English
Qualifications
Entry onto this postgraduate course requires a minimum of a 2:2 undergraduate degree. This must be obtained from an institution approved by York St John University.
International Students
If you're an international student, you will need to demonstrate that you have equivalent experience and qualifications as the above entry requirements.
If your first language is not English you must show evidence of English Language competence at IELTS level 6.0 (with no skill below 5.5) or equivalent.
We are happy to arrange interviews via skype for international students.
APEL policy
If you can't meet these minimum requirements it may be possible to take into account evidence of Accreditation of Prior Experiential Learning (APEL) as an alternative method of meeting the programme's entry requirements. In such a case, appropriate references and records of employment might be presented to support the applicant's case for admission.
Fees and Funding
UK & EU 2020 - 21
The tuition fee for 2020 entry to this postgraduate course is £6,500 for full-time UK/EU, Jersey, Guernsey and Isle of Man students.
For UK/EU, Jersey, Guernsey and Isle of Man students studying part-time, the tuition fee for 2020 entry to this postgraduate course is £3,250 per year.
Postgraduate loans are available to help you pay for your master's course.
International (non-EU) 2020 - 21
The tuition fee for 2020 entry to this postgraduate course is £12,750 for international students.
Due to immigration laws, international students on a Tier 4 visa must be studying full-time. For more information about visa requirements and short-term study visas, please visit the International Visa and Immigration pages.
Alumni Scholarships
If you are continuing to postgraduate study directly after studying at the undergraduate level with us, we offer a reduction in fees depending on the classification of degree you achieve.
If you are graduating from an undergraduate degree at York St John University this year you could be entitled to:
A 50% reduction in course fees if you achieve a 1st
A 35% reduction if you achieve a 2:1
A 20% reduction if you achieve a 2:2
These reductions apply to all York and London-based taught MA, MBA, MSc and MRes courses, except for Physiotherapy (Pre-registration) MSc, Occupational Therapy (Pre-registration) MSc and all PCGE courses.
All York St John University alumni are eligible for a 10% reduction on their postgraduate course fees regardless of when you graduated. The 10% alumni discount will not be added on top of these reductions.
Course-Related Costs
Whilst studying for your degree, there may be additional costs related to your course. This may include purchasing personal equipment and stationery, books and optional field trips.