Master in
Master in Mathematics
Wuhan University of Technology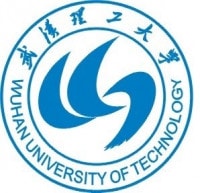 Scholarships
Explore scholarship opportunities to help fund your studies
Introduction
Objective
This program is designed to cultivate students, with solid basic mathematical theory, and strong ability for information processing, scientific and engineering computing, software developing in real-world applications. The requirements include:
Master the basic scientific theory and systemic specialized knowledge about mathematics, Understand the development trend of this major, master a foreign language, have the ability to read the literature of this major, cultivate the ability to independently engage in mathematical research and solve practical problems.
Possess the spirit of innovation, seeking truth from facts, noble science ethics and independent ability in scientific research and technical development. After graduation, have the ability of teaching, researching, and development in university, research institute, and high-tech companies.
Actively participate in physical exercise and social activities, and have good psychological quality and healthy body.
Main Courses
First Foreign Language(Chinese), Introduction to China, Functional Analysis, Advanced Numerical Analysis, Optimization Theory, Stochastic Mathematical Foundation.