Master in
Master in Applied Economics
Wuhan University of Technology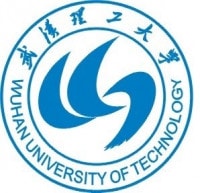 Scholarships
Explore scholarship opportunities to help fund your studies
Introduction
Objective
Primary discipline master degree program of applied economics aims to develop the high-level talents who have both ability and political integrity to be engaged in the theory and policy research, analysis and management of the economic operation in the government economic management departments, enterprises, and scientific research units, require graduates:
To master the specialized foundation theory and the professional knowledge of the system, comprehend the dynamic of the academic frontier, can be capable of higher-level teaching, scientific research, and specialized business management work of Economic Disciplines.
To master a foreign language, be able to skillfully conduct professional reading and writing.
The main objective is to cultivate the graduates with a sense of innovation, international cooperation, humanistic quality, professional ethics and responsibility for society. The aims of this program demand the graduates master the fundamental theories about the design and manufacture of mechanical engineering and have the capabilities to apply theory into practice and to be qualified in designing and manufacture, scientific and technological development, research for application and operational management.