MA in
MA Landscape Architecture
Writtle University College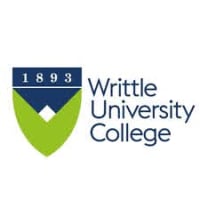 Scholarships
Explore scholarship opportunities to help fund your studies
Introduction
This course is designed to increase the student's professional skills in the theoretical and practical aspects of landscape architecture so providing access to a range of employment opportunities including chartership of the Landscape Institute. Subjects are explored through contemporary urban and rural landscape design with a focus on ecological approaches.
MA Postgraduate design courses propose a new emphasis and direction for the Master's degrees based on an interdisciplinary approach to knowledge and understanding. The MA Landscape Architecture follows a sequence of related theory and design projects leading to a grounded and innovative way to comprehend and find meaning in the places we live and work. Students develop advanced theoretical and applied constructs in landscape architecture, garden and environmental design.
As a studio-based design course, Landscape Architecture and Garden Design are taught through core seminars and lectures in landscape theory, landscape ecology, history and advanced design studio. The course promotes thinking in terms of place and identity, physical and phenomenal relationships at scales from the local to the regional. social and ecological systems and informs the design process in terms of function, context, meaning and form. The structure and curriculum benefit from a Professional Advisory Board from leading practitioners and is accredited by the Landscape Institute.