Master in
Master of Criminal Justice
Washburn University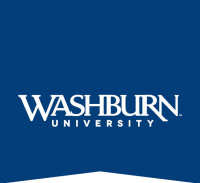 Scholarships
Explore scholarship opportunities to help fund your studies
Introduction
In September 2007, Washburn University's MCJ Program became the first graduate program in the country to be certified under the new Academy of Criminal Justice Sciences (ACJS) National Certification Standards.
Mission Statement
The Master of Criminal Justice (MCJ) Degree is designed to meet the needs of criminal justice professionals and pre-professionals who desire to enhance their knowledge, skills, and talents in the field of criminal justice administration.
The degree program is dedicated to informing professional best practices, advancing scholarship, and promoting responsible leadership through a variety of law enforcement, corrections, and security administration courses. As such, the program provides students with the academic and administrative skills needed for designing policies, managing programs, directing scholarly research, preparing for teaching, and leading with integrity. We foster an inclusive, collaborative community of students and faculty who share diverse practical experience and academic knowledge to advocate for justice and equality in local and global communities.
Program Goals
To prepare students to make continuing contributions to the interdisciplinary fields of criminal justice
To prepare students to provide competent and ethical services and leadership in the criminal justice arenas
To provide comprehensive, relevant, and diverse educational opportunities to a wide range of students
To foster an educational environment that combines theory and practice for the scholar and the practitioner
To provide a program that is integrated with the community
Program Student Learning Outcomes (PSLOs):
Interpret administrative principles and practices used in criminal justice agencies
Analyze theories relating to crime causation and criminality
Evaluate the interdisciplinary nature of the criminal justice system
Develop skills for conducting and evaluating criminal justice-related research
Employ advanced problem-solving skills to identify, analyze, synthesize, and solve criminal justice operational problems that affect the delivery of criminal justice related services
Demonstrate the ability to apply critical thinking, advanced writing, and verbal communication skills.
Program Description
The Master of Criminal Justice (MCJ) Degree Program at Washburn University was established in the Fall semester of 1996 and is accredited by the North Central Association of Colleges and Schools. This graduate degree program is designed to meet the needs of criminal justice professionals and pre-professionals who desire to enhance their knowledge, skills, and talents in the field of criminal justice. For the professional currently employed in the field, advanced knowledge and skills acquired in the program can enhance opportunities for career advancement.
The degree program can prepare the pre-professional graduate for a variety of criminal justice positions. The MCJ degree program can also prepare students for teaching positions in community colleges and training academies and for admission to doctoral programs in criminal justice related fields. Coursework emphasizes the application of theory and research to contemporary practices in law enforcement, courts, and corrections administration. Washburn University is located in the state capital of Kansas, within minutes of several state, federal, and local criminal justice agencies. Course scheduling and delivery methods are designed to meet the scheduling needs of in-service and pre-service students. Courses are offered in a fully online environment (beginning fall 2017), with 8-week (condensed) and 16-week (traditional) formats. Some courses are offered during the summer semesters.
General Requirements for Admission:
Complete the online Washburn Graduate Admission application. *Please note this application will include the MCJ application materials as well.
Submit official transcripts of all undergraduate and graduate coursework to the Registrar's Office
Applicants for unconditional admission must have achieved a cumulative grade point average of 3.0 or better in the last two years (60 hours) of college course work from accredited institutions.
Applicants who do not have a 3.0 GPA must submit evidence to the Criminal Justice and Legal Studies Department that they have achieved a cumulative score of 290 on the Graduate Record Examinations (GRE).
Applicants must submit a personal statement explaining (a) personal philosophy of the criminal justice system and (b) reasons for entering the program.
Applicants must submit a completed Program of Courses form for the appropriate degree option indicating any transfer credit to be applied to the degree.
Applicants must obtain the recommendation of the Graduate Program Director/Advisor and the Graduate Admissions and Retention Committee.

Our program is fully accredited by the Higher Learning Commission.
Washburn University is able to offer distance learning programs in a number of states through our membership in SARA -- the National Council for State Authorization Reciprocity Agreements. SARA is a voluntary agreement among its member states and U.S. territories that establishes comparable national standards for interstate offering of postsecondary distance education courses and programs. Under the current agreement, Washburn is authorized to offer programs in all states except California, Florida, and Massachusetts which are not members of SARA.
English Language Requirements
Certify your English proficiency with the Duolingo English Test! The DET is a convenient, fast, and affordable online English test accepted by over 4,000 universities (like this one) around the world.