MSc in
Master of Science in Urban Studies
Vrije Universiteit Brussel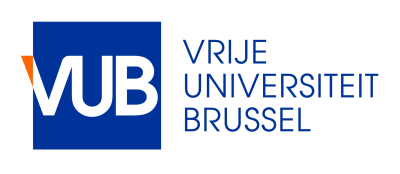 Key Information
---
Campus location
Brussels, Belgium
Tuition fees
EUR 1,920 / per year **
Application deadline
07 Feb 2024*
Earliest start date
16 Sep 2024
* Students not requiring a student visa can apply until 15 May
** full time for EEA nationals; €4,990 per year full time for non-EEA nationals
Introduction
You will learn to see the city, to hear it, to understand it, to engage it, and to choose your role in shaping it. As the world continues to urbanize and globalize, cities are becoming the predominant form of human settlement and the scale at which many of the most pressing societal issues are engaged. The Master in Urban Studies brings a distinctly European viewpoint to issues concerning urbanity and urbanization that are simultaneously locally unique and globally networked.
The Standard Track of the Master in Urban Studies is jointly organized by Vrije Universiteit Brussel and Université Libre de Bruxelles. The 120 ECTS curriculum combines the attractiveness of a flexible, modular, and interdisciplinary program that allows you to focus on your own interests, with a common core of compulsory courses to ensure that you develop the necessary urban skills and competencies.
The 4CITIES Track is a unique two-year interdisciplinary and international program. It has been selected as an Erasmus Mundus Masters Course. There are three separate tracks that students in 4CITIES follow: Classical, Research, and Practice. The first year is the same for all three tracks. Students in the Classical Track spend the third and fourth semesters together, following a shared curriculum in Copenhagen and Madrid. This is how 4CITIES has been organized since it began in 2008, hence "classical." Students in the Research and Practice tracks spend their second year interning at an approved research institution or work placement, respectively, and completing 25 ECTS of self-chosen coursework at a 4CITIES partner institution. These tracks have been designed for students who intend to pursue careers in research and practice, respectively.
Focus
Globalisation and localisation: as a general context leading to a renewed importance of the city and urbanity in the 21st century. The city is considered a nodal point in post-national developments.
Europe as the unit of analysis: Europe and the European unification process are seen as part of and a reaction to these globalisation processes. Our scope is Europe seen through its cities and urban networks.
Interdisciplinarity and internationality as a surplus value: focusing on transdisciplinary approaches and transdisciplinary practices (not in the least bridging urban planning and urban sociology, geography, etc.), plus the socio-spatial analysis of cities.
Strong cases: Brussels (capital of EU, small global city) – Copenhagen (the Scandinavian mode of regulation), Vienna (metropolis at the centre of Europe: gateway to the East), Madrid (the Mediterranean cities) and a number of surrounding cities.
The importance of fieldwork: research experience in each city and comparative or transnational research as the basis for a final master thesis.
Exciting excursions and visits: regularly organised excursions incorporating a socio-spatial introduction to the city (a city walk) and an institutional visit with a focus on certain aspects of policy or management, plus a visit to several projects and institutions.
Scholarships and Funding
Erasmus Mundus Scholarships 4CITIES
Master Mind
Erasmus+ KA1 - incoming
PRONABEC
China Scholarship Council
ICP Master
VUB Scholarships for Master of Science in Photonics Engineering
Curriculum
The Master in Urban Studies (Standard Track VUB/ULB) is a 120 ECTS program jointly offered by the Vrije Universiteit Brussel (VUB) and the Université libre de Bruxelles (ULB). Offering a strong interdisciplinary perspective on urban studies, students follow a core trajectory of shared courses and have the freedom to specialize by individually selecting from a large offer of elective modules and courses.
The Master in Urban Studies (4CITIES) is a unique two-year interdisciplinary and international program (120 ECTS). The Classical 4CITIES track spends a semester in each of the four European capital cities: Brussels, Vienna, Copenhagen, and Madrid. Additional excursions to a diverse set of cities such as Rotterdam, Antwerp, Budapest, Malmö, and Zaragoza are also organized each semester. Students in the Research and Practice Tracks also spend their first and second semesters in Brussels and Vienna before spreading out across Europe to conduct internships or work placements and additional coursework at one of our academic partner institutions. The program adds a European perspective to the field of Urban Studies: it wants to break up and open the national perspective on urban problems. The growing importance of globalization and the shift towards a world of flows calls for a new approach in important fields of urban policy like culture, economy, and planning.
Program Outcome
Following the successful completion of the Master in Urban Studies, students will be able to:
Demonstrate advanced knowledge and understanding of the key concepts and theories in urban studies and related fields of research in the social sciences, humanities, architecture, planning and design.
Demonstrate an understanding of the interdisciplinary nature of urban studies as a field of research, education, policy, and practice, along with specialized knowledge of at least two of the subdomains of urban studies.
Critically reflect on their own positionality as researchers and practitioners within the field of urban studies and to develop original and creative insights on this basis.
Demonstrate an empirically grounded understanding of the similarities and differences, and connections and relations between cities and processes of urbanisation across Europe and throughout the world.
Evaluate the role of governments, businesses, and civic actors on different scales (local, regional, national, supranational) in urban development projects and strategies.
Apply critical and original analysis to primary sources such as policy reports and regulations, architectural designs, interviews, fieldwork observations, maps, corporate accounts, archival documents, photography, and film.
Apply qualitative or quantitative methods and techniques commonly used in urban studies and related disciplines in order to answer complex urban questions.
Execute a basic or applied research project by developing a research question and plan, conducting a literature review, collecting and interpreting data, and presenting research results in written, visual, and oral formats.
Operate professionally, cooperatively, and with a strong sense of social and ethical responsibility in interdisciplinary, international, and diverse settings.
Communicate research results and an advanced understanding of urban issues to a wider professional as well as popular audience, using a variety of presentation techniques and media.
Career Opportunities
We train our students in analyzing, understanding, and proposing solutions for urban problems (planning, project management, scenario research), working in a multidisciplinary team, and adopting a critical attitude.
It opens possibilities for you to work on urban problems in both the private or public sectors. Your Master in Urban Studies leads to the following type of occupations:
Research and teaching on issues of urbanity and urbanism
Urban policy advice
Urban project management
Urban planning and design