MSc in
Master of Science in Management
Vrije Universiteit Brussel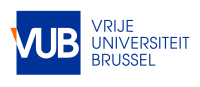 Join Our Online Info Sessions!
Are you interested in one of our English-taught programmes and want to know more about studying in Brussels at VUB? VUB organises general and programme specific online info sessions. Book your timeslot today!
Introduction
The MSc in Management provides a broad overview of management domains. The program is designed for people without a related background in business economics or management, but who wish to broaden their academic knowledge on the subject.
This master's offers theoretical knowledge and scientific insights but is geared toward practical skills and applications. Classes are given by a group of professors from both academia and the professional world in order to ensure the link between theory and practice.
Scholarships and Funding
Erasmus Mundus Scholarships 4CITIES
Master Mind
Erasmus+ KA1 - incoming
PRONABEC
China Scholarship Council
ICP Master
VUB Scholarships for Master of Science in Photonics Engineering
Curriculum
As the MSc in Management is only taught during the evenings, the program is easily accessible for people combining a job with their studies. However, combining a job with a full-time study program is quite demanding. Therefore, we recommend spreading the program in time (over 2 or more years).
Following an additional preparatory program is obligatory for all students and can be combined with the Master's program within the same academic year. Only holders of an academic degree in engineering with a minor (of minimum 18 ECTS credits) in management are exempted from the preparatory program.
Preparatory program
All new students start with the preparatory program in the first semester. All students have to complete this program to be able to graduate with a master's in management.
It is designed to teach you the very basics of accounting, finance, management, hrm, research methods, etc. Courses are entirely organized in the first weeks of the first semester. For this reason, there is no second-semester intake. The preparatory and master can be combined in one academic year. But you can decide to spread out the study over multiple academic years.
When you complete this prep program, you receive a preparatory program certificate containing an overview of completed courses.
Master program
The master's program offers a wide view of the field of business and economics. There is a strong focus on developing analytical skills through a variety of courses providing interactive exercises and group works, such as business games.
The curriculum consists out of 7 courses and a master thesis.
Program Outcome
A graduate of the MSc in Management:
can independently analyze and interpret business problems using scientific research methods,
can formulate solutions to problems that organizations operating in complex and dynamic contexts face,
can present their analyses of and solutions to business-economic problems, both in spoken and written formats,
can, by adopting a critical, reflective attitude, contribute to the formulation and implementation of business strategies,
can, regardless of his/her hierarchical position, motivate other stakeholders to contribute constructively to the formulation and implementation of business strategies,
can apply theoretical knowledge about various functional domains (such as management, marketing, HRM, finance, accounting) into practice, taking into account all the legal conditions and regulations,
adopt a proactive attitude by anticipating market changes and organizational problems, thereby using appropriate strategies,
can keep up-to-date with developments in the broad field of management/business administration by reading the relevant literature
Career Opportunities
The VUB helps you to make your first step in the job market with workshops, networking events, job fairs, tips 'n tricks for job interviews. All an ambitious student needs!