MA in
Master of Arts in Linguistics and Literary Studies
Vrije Universiteit Brussel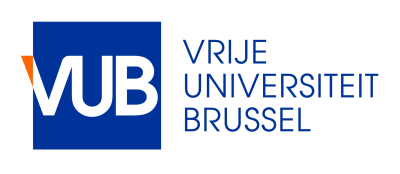 Key Information
---
Campus location
Brussels, Belgium
Tuition fees
EUR 1,092 / per year **
Application deadline
Request info *
Earliest start date
18 Sep 2023
* students requiring a student visa can apply until 31 March (deadline has passed)
** full time for EEA nationals; €3,620 per year full time for non-EU/EEA nationals
Introduction
Linguistics and literary studies are among the most fascinating studies, especially in a city like Brussels where more languages are spoken than anywhere else in Flanders, Belgium, or Europe. A Master's student in linguistics and literary Studies gets access to other languages and cultures which opens up new horizons of understanding. Our multilingual Master's program prepares students for a globalized labor market where multilingualism is increasingly becoming a necessity. The internationally oriented city of Brussels is the perfect location to personally experience the diverse aspects of multilingualism and multiculturalism.
Our Master's program offers you the unique possibility to take courses in linguistics and literary studies in up to nine different languages and to specialize in one specific language-related scientific discipline and in one or two specific languages.

The program of the Multilingual Master contains courses in the following languages: Dutch, English, French, German, Italian, Spanish, Arabic, Chinese, and Russian.
Scholarships and Funding
Although the number is limited, the Flemish Government provides a number of scholarships for excellent students, including the Master Mind Scholarship. In order to qualify you to need to meet the following criteria:
You are coming to Belgium for your studies (distance learning is not allowed)
You have obtained a CGPA of at least 3.5 out of 4
You have an English proficiency level of at least van 94 for TOEFL iBT, 7 for IELTS, or 185 for the Cambridge English Qualification Scale
You cannot combine the scholarship with another scholarship.
If you wish to apply for this scholarship, please make sure to mention this in your motivation letter!
Curriculum
Our master's degree offers six profiles - each profile featuring a specific set of courses - that allow you to specialize in different language-related domains.
Intermediality
Linguistics
Literary Studies
Multilingual Mediation and Communication
Multilingualism and Foreign Language Acquisition
Psycholinguistics and Neurolinguistics
Program Outcome
I. Overall academic skills
M1 The master displays an open and critical attitude and is capable of honing the already existing open attitude and critical mind. He/she shows a scientifically substantiated attitude in different cultural and multilingual contexts.
M2 The master is scientifically autonomous and can do fundamental and applied research on the level of a starter-researcher.
M3 The master disposes of an original, creative and multi-, and interdisciplinary research attitude, making him/her capable of pursuing new national and international developments within the chosen subfields (and the relevant broader scientific and intercultural context).
M4 The master recognizes the deontological and ethical aspects of research and acts accordingly.
M5 The master disposes of entrepreneurial skills and is able to autonomously become proficient in a number of practical skills specific to the national and international labor market.
II. Field-specific scientific skills
M6 The master disposes of the capacity to think and act in a scientific way: he/she has a broad knowledge, understanding, and insight into the specific field of study within linguistics, applied linguistics or literary studies.
M7 Conscious of the intercultural society that the master lives in, he/she understands the importance of language and language sensitivity. In particular, in the international and specific Brussels context, he/ she has further insights into the effects of globalization on languages and into new conclusions regarding local languages and/or insights into the contribution of literature to a reflection upon daily life.
M8 The master is methodologically able. By means of guided and autonomous work, he/she can analyze, critically interpret and apply linguistically, applied linguistic or literary data and corpora in concrete research situations.
M9 The master disposes of a communicative and rhetorical ability: he/she can communicate insightfully and creatively, in a written or oral way about own research, with peers and laymen of different cultures.
M10 The master is aware of the most important contemporary developments in scientific research regarding linguistics, applied linguistics, or literary studies in all of their aspects and can take a substantiated stance within these developments.
M11 The master supplies, amongst others by means of the MA paper, original and creative addition to linguistic, applied linguistic or literary research.
M12 The master can make the link between research and social applications in the broader work field of linguistics and/or literary studies.
M13 The master has insight into the application possibilities of the research, e.g. with regard to communication, language, literature, and theatre, intermediality, language acquisition and multilingualism, language variation, and language pathologies.
III. Language-specific skills
M14 The master is proficient in the chosen languages, namely the language in which the MA paper is composed: level C2 for Dutch, English, and French, and level C1 for Arabic, Chinese, German, Italian, Portuguese, Russian, Spanish, and Turkish in the "Common European Framework of Reference for Languages" for comprehension (listening and reading), speaking (production and interaction) and writing
Career Opportunities
A Master's degree in Linguistics and Literary Studies opens doors in many different branches and sectors. You will be able to work in the private sector or at (non-) governmental organizations. Students achieving excellent results can also consider one of our Ph.D. programs. Highly skilled professionals with an excellent command of various languages and a good understanding of multiple cultures are needed in national and international public institutions and companies. Brussels is the perfect environment to prepare you for such a job.