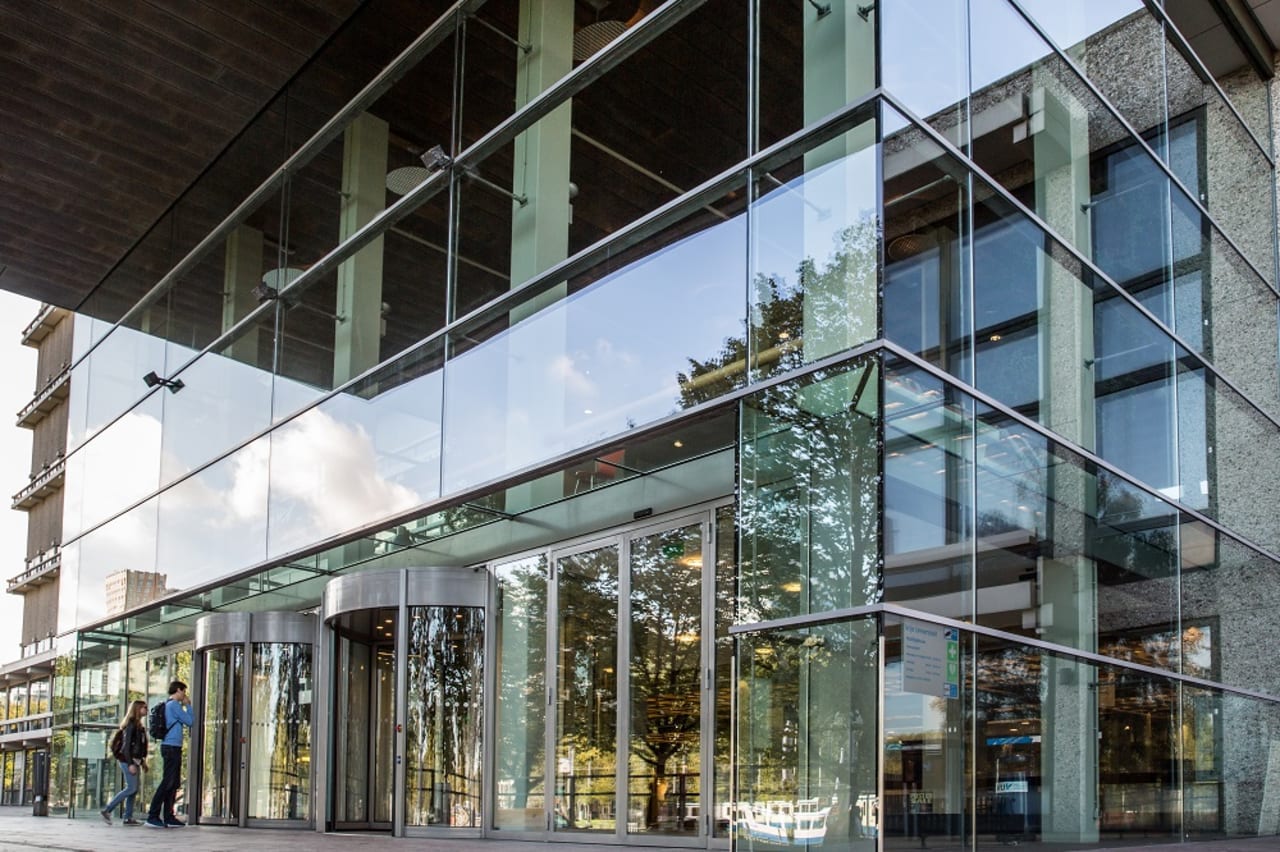 MSc in
M.Sc. in Clinical and Developmental Psychopathology (Research)
Vrije Universiteit Amsterdam

Key Information
---
Campus location
Amsterdam, Netherlands
Tuition fees
EUR 2,209 / per year **
Application deadline
Request info *
Earliest start date
Sep 2023
* non-EU/EEA students: April 1 | EU/EAA students: June 1
** EU students: €2,209 per year | non-EU students: €12,840 per year
Introduction
Are you interested in scientific research on psychopathology? Looking for in-depth insights into the developmental origins of mental health and clinical presentation of disorders? Ready to unravel the effects of psychological treatment and prevention?
Then the Clinical and Developmental Psychopathology Research Master's may be the program for you!
The program gives you the opportunity to work on theoretical and practical problems, through varied learning activities and settings. In a small-scale teaching environment, you'll learn about the etiology, development, and course of psychopathology, as well as cutting-edge psychologically informed methods for its prevention and treatment.
The two-year Research Master's in Clinical and Developmental Psychopathology provides you with the best possible preparation for a Ph.D. research position.
Ultimately, the research at VU Amsterdam aims to further the development and innovation of preventive and treatment methods, in order to reduce the personal suffering of patients with mental disorders. This Research Master's gives you the opportunity to contribute to that fascinating and important goal. This Research Master's does not offer preparation for postdoctoral clinical training, the emphasis of this program is on scientific research. If you aim to pursue clinical postdoctoral training, you will need to do an independent clinical master's.
Excellent education
You'll be taught by scientists who have all made unique contributions to the areas of research featured in the program. They enjoy international recognition as prominent researchers in diverse fields of developmental and clinical psychology and associated disciplines. All members of the teaching staff receive consistently excellent evaluations.
Education takes place on a small scale and is of the highest quality, with personal monitoring and mentoring. You're assigned an individual mentor who will provide you with personal guidance and supervision. You'll work on theoretical and practical problems through a series of seminars, practicals, research projects, presentations, and lectures – in individual, group, and tutored settings. By choosing your own elective courses and research projects, you'll define your own direction or approach. Your tutor, who is a scientific leader in their research area, will introduce you to their research group and give you the feedback needed to become a successful scientist.
Internationally oriented
The program also has a strong international orientation. It is taught entirely in English, with the staff including highly respected international researchers, and you'll be able to work on research projects with a strong international focus. Plus, you'll learn how to conduct scientific and translational research on an international level and in an international context.
Accreditation
All Master's degree programs of VU Amsterdam are accredited by NVAO (Nederlands-Vlaamse Accreditatieorganisatie), the accreditation organization of The Netherlands and Flanders.
NVAO is entrusted by law to accredit all existing bachelor's and master's degree courses and to validate new study programs at government-funded higher education institutions as well as institutions approved (but not funded) by the Dutch government.
Curriculum
First year
In your first year, your courses will focus on the integration of clinical and developmental perspectives of psychopathology. You'll gain a thorough theoretical understanding of the developmental origins of mental health and the clinical presentation of disorders.
Research methodologies and statistics are also a crucial part of this program. You'll learn basic skills in conducting epidemiological research. And you'll get the chance to critically analyze intervention rationales, judge empirical support, and apply theory in designing interventions for specific problems.
You'll finish your first year by developing a research proposal for your project, integrating and using all the skills and knowledge gained during your first year.
Courses
Epidemiological Research in Clinical and Developmental Psychopathology
Psychopathology
Theory of Therapeutic and Preventive Intervention
Randomized Controlled Trials of Psychological Interventions
Scientific Writing and Presenting (CDP)
Systematic Reviews and Meta-analyses of Psychological Interventions
Research Project
Second year
In your second year, you'll deepen your knowledge of mental health even further. The first two courses focus on clinical research skills and the application of research in applied and basic neuroscience. The neuroscientific approach to mental health focuses on the relationship between the brain and behavior.
In parallel, you'll learn how to prepare data for research projects, and you'll gain the information and skills needed to follow the process for an academic clinical study.
Last but not least, you'll round out the program by writing your Master's thesis. The thesis allows you to integrate the knowledge and skills acquired during the program, and apply these to your own area of research.
Courses
Advanced Research Training, elective
Introduction to R for Behavioural Sciences
Career Opportunities
On the one hand, you'll have cutting-edge knowledge and expertise in epidemiology, etiology, diagnosis, treatment, and outcomes of psychopathology, as well as mental health service planning and evaluation.
On the other hand, you'll have excellent research skills, an analytical attitude, and data/statistical skills – all of which will stand you in good stead for your future career.
What can you do after your Master's degree?
Pursue an academic career or start working
As a graduate of the Clinical and Developmental Psychopathology program, you're highly likely to find work as a researcher in positions at universities and research institutes, but especially in roles that bridge the gap between universities and mental health services.
After completing your degree, you'll be in an excellent position to get to work on your Ph.D., addressing questions on epidemiology, etiology, diagnosis, courses, treatments, and outcomes of psychopathology, as well as mental health service planning and evaluation. You might also be involved in translational research conducted in the field or in applied research centers.
On average, the VU Amsterdam offers two Ph.D. positions to our Research Master's students each year. In recent years, around 40% of our alumni secured a Ph.D. position in the Netherlands or overseas. Others mostly went on to work in clinical practice, using their strong academic basis to improve treatment and care within the field of psychopathology.
Welcome to Vrije Universiteit Amsterdam
For more information about our (upcoming) open days and webinars please visit us