Master in
Master in Educational Management
Vytautas Magnus University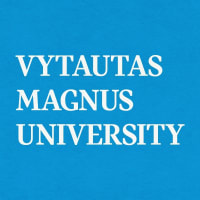 Introduction
The study programme Educational Management responds to the demands of the contemporary educational systems and therefore is popular among the applicants. The study programme aims to prepare educational managers for different types of organizations involved in learning and teaching activities. The complexity of the programme learning outcomes leads our future graduates to the career of an educator, educational managers, or human resources developers.
Students will have a great opportunity to experience a blended learning method, which will develop their competence in technology-enhanced and self-directed learning.
Students, who successfully complete the programme, along with a Master's degree in Education Sciences will be also awarded a Certificate in Curriculum Design and Development issued by UNESCO International Bureau of Education.
Feedback of Lecturers
The programme is for students who see themselves as future leaders of educational organizations.
Assoc. Prof. Lina Kaminskiene
Professors
Dr. Lina Kaminskiene
Erno Lehtinen - Vytautas Magnus University and Turku University (Finland)
Program Outcome
Upon graduation from the study programme Educational Management, you will be able to work in the:
Public educational institutions and private organizations provide education services.
Education governance institutions.
Human resource departments of enterprises and business organizations.
Non-governmental organizations working in the field of education.
Or to continue with the doctoral studies.