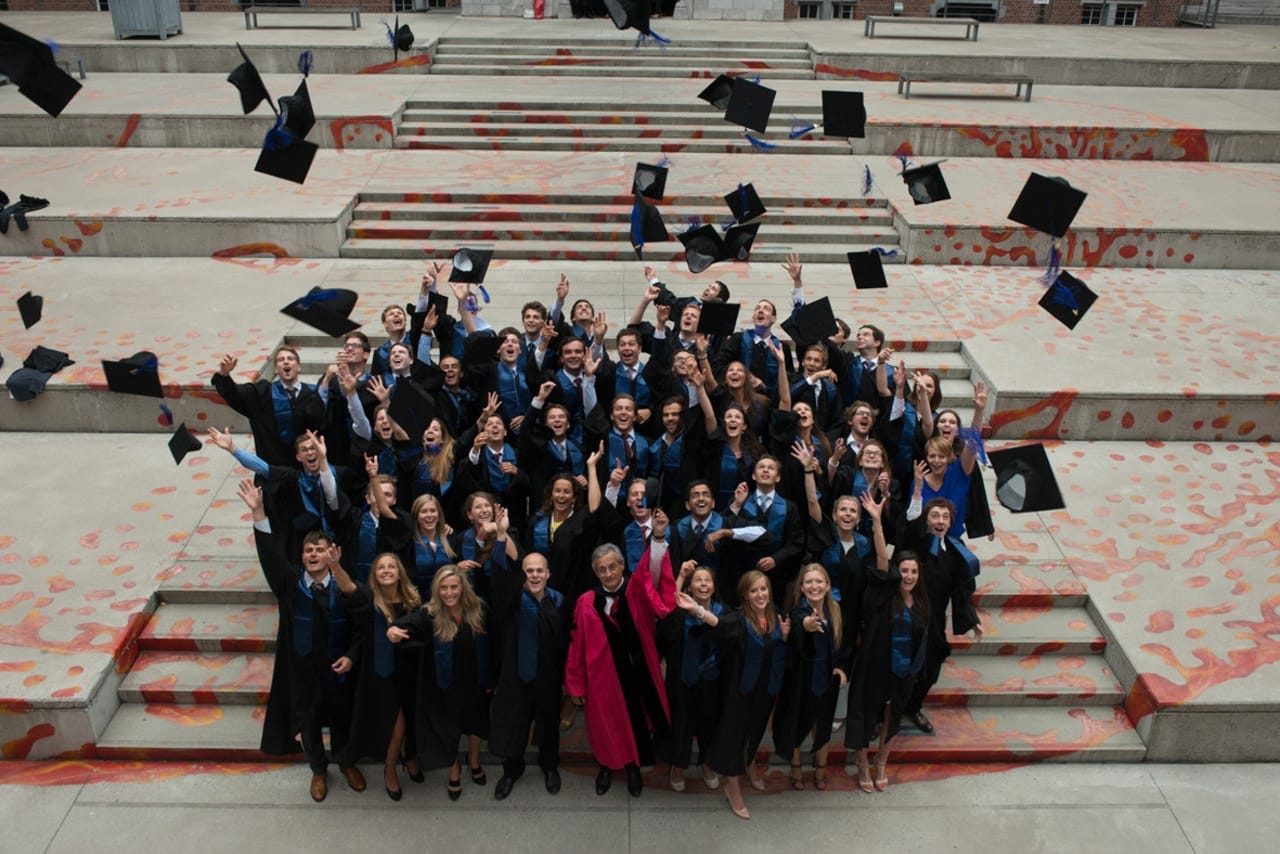 Master in
Masters in Innovation and Entrepreneurship
Vlerick Business School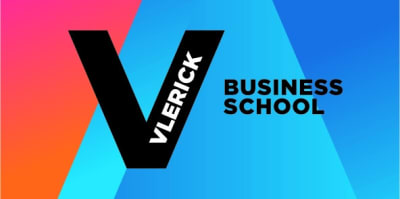 Key Information
---
Campus location
Leuven, Belgium
Tuition fees
EUR 19,700 / per year **
Application deadline
30 Apr 2024*
Earliest start date
02 Sep 2024
* For non-EU applicants, we advise to apply by the end of April
** The fee includes the accommodation costs for the Silicon Valley Disruption tour
Introduction
* All Masters programmes will kick off in September as planned, in a hybrid teaching format. We maintain the personal hands-on learning experience face-to-face, in small rotational learning squads. The vibe on campus will be exactly what you'd expect from Vlerick – energetic, buzzing and full of possibility with room for personal development coaching and international networking.
You have the ideas - we'll teach you how to think and act like an innovative entrepreneur! Today's business world is constantly changing and management strategies need to be redefined non-stop. So, companies are looking for people who can generate new ideas, apply frameworks and respond to this changing environment.
This programme teaches you how to identify and manage new business opportunities. It's the gateway to a career as an innovative leader in any kind of company- a large consultancy firm, a multinational, or your own business. During the disruption tour to Silicon Valley, you'll get the chance to visit innovative companies, investors and incubators.
Financial Times: We're ranked No. 9 worldwide in the Financial Times' MBA ranking for Entrepreneurship.
This programme takes place in Leuven, one of Belgium's most vibrant university towns and a high-tech hotspot in Europe. Our partner University (KU Leuven) is considered one of the most innovative European universities.
Curriculum
Programme Content
In the first part of the programme, you'll get a broad view of all management domains. Starting with a crash course on management essentials, you then move on to the core subjects. Throughout the different modules, you'll be faced with numerous action-learning challenges and personal development exercises.
Throughout the year you'll work with your team on developing your own new business idea during the start-up accelerator. Experienced coaches will help and challenge you on the way.
The second part of the programme focuses entirely on Innovation and Entrepreneurship. You'll first take some specialised courses and then choose an industry-focused strategic innovation boot camp. One of the highlights of the year is no doubt the disruption tour to Silicon Valley in which you'll visit several innovative start-ups and get to meet successful entrepreneurs. In the last two months of the programme, you'll either work on an innovation consultancy project or your own start-up.
During Summer, you can apply for an optional internship in a start-up through one of our partners' incubator or accelerator programmes.
Learning Experience
Your heart races when you see new ways of working and producing. Where others may see chaos, you see exciting market disruption. Our Masters in Innovation and Entrepreneurship will transform your way of thinking into a true innovation mindset.
You'll acquire the necessary skills to start a business, create innovations, manage change, and lead others in the process of turning an idea into a viable business opportunity. This master includes a disruption tour to Silicon Valley, with visits to innovative companies, investors and incubators.
It is the ideal preparation for a wide spectrum of career opportunities, such as becoming an entrepreneur, an innovation manager in a large corporation or an innovation and R&D consultant. You will learn new concepts through hands-on experience with a two-month, full-time innovation consultancy assignment or your own start-up.
Scholarships and Funding
Woman Entrepreneur: Are you a woman with an outstanding academic record who shows leadership potential? Interested and invested in contributing to the field of innovation and entrepreneurship, eager to start your own company? If so – and if you pass the admissions test in the first round with a great overall performance.
GMAT/GRE Excellence scholarship: Get up to 50% off your tuition fee if you have outstanding GMAT (> 700) or GRE (> 164 quantitative and > 163 verbal) scores.
Academic Merit scholarship: Provide us with proof of your excellent academic track record and get a scholarship of up to 50%. To qualify for this scholarship, you need study results equal to great or greatest distinction at Bachelor level for Belgian degrees or study results within top 20% of class at Bachelor level for non-Belgian degrees.
Equal opportunity scholarship: We value social diversity and we encourage individual commitment. For this partial scholarship, of up to 50%, you need to either represent diversity (eg, be a first-generation university student, belong to a minority group, or an underprivileged community) or actively promote diversity and inclusion, by engaging in long-term initiatives that have a clear social impact.
Financial need scholarship: This scholarship is combinable. To apply, you will need a realistic financial plan and proof of financial need (previous scholarship or grant). The scholarship allocation and amount are decided on a case-by-case basis. We thank Duvel Moortgat for sponsoring this scholarship.
Program Admission Requirements
Demonstrate your commitment and readiness to succeed in business school by taking the GMAT exam – the most widely used exam for admissions that measures your critical thinking and reasoning skills.
Download the GMAT mini quiz to get a flavour of the questions you'll find in the exam.