Master in
Master of Engineering Practice
Victoria University of Wellington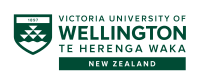 Introduction
All our courses are offered online at the moment for international students because of the COVID-19 pandemic border closures in New Zealand.
Employers need ICT professionals and engineers who have the skills to work effectively in the New Zealand workplace: good communication and teamwork skills and an understanding of the professional environment, alongside strong technical knowledge.
The 180-point Master of Engineering Practice combines taught courses, a research project, and an industry placement to give you practical knowledge and experience.
You'll gain skills in communication, problem solving and enterprise to complement your technical knowledge, giving you an edge in this fast-growing industry.
Enhance your career prospects
Apply your technical knowledge to designing, implementing and evaluating practical engineering problems.
Develop teamwork and professional practise skills in the context of engineering problem solving—in a variety of industry-relevant individual and group projects.
Gain valuable research and communication skills through summarising research, writing engineering proposals, and delivering oral and written reports.
Choose a speciality
You can choose courses in your area of interest, including:
Mechatronics
From mobile phones to autonomous robots, the modern world depends upon mechatronic systems. Some of the most exciting breakthroughs in technology are happening in the field of robotics and mechatronics, including automation and artificial intelligence.
Renewable Energy
Alternative energy technologies are rapidly becoming affordable, and it is well accepted that these will be immensely disruptive to our traditional model of centralized energy generation, transmission and distribution. Be at the forefront of this emerging industry.
Software Engineering
The software is the technology driving innovation and change in the world's biggest industries, including healthcare, transport, and financial services. Give yourself an edge in this fast-growing field.
Work with industry
Wellington has the highest concentration of web-based and digital technology companies in New Zealand. Our ICT sector is the largest contributor to GDP in Wellington, and a significant employer of talent in the region.
Your study can include a placement with industry leaders, giving you the chance to apply your learning in a real-life context. Past industry placements have included companies such as Google, Xero, Datacom, Weta Digital, Microsoft, IBM, Trade Me, Fisher & Paykel, and 2degrees.
Learn from the best
Our professors lead world-class research in a number of areas including signal processing, networking, software engineering, mechatronics, computer graphics, and artificial intelligence.
Curriculum
How you'll study
The Master of Engineering Practice has two parts.
Part 1
In Part 1 you'll focus on developing your research, communication and practise skills through taught courses and a project.
You'll take four core courses, and choose four additional approved courses from electronics, networking, renewable energy, software or computer science.
You'll complete a major group project to design, implement and evaluate a solution to an industry-based engineering problem. Through this project, you'll apply your technical and professional skill set to address a range of topics related to the project, including legal and IP issues, business contexts, social and environmental issues.
Part 2
Entry into Part 2 of the course requires at least a B-average in Parts 1 (or special permission from the Head of School). In this final trimester of study, you'll either undertake a large University-based research project or an industry-based project.
Students may be paid by companies in which they are placed but this is not guaranteed.
If you don't complete the Master of Engineering Practice you may be able to graduate with a Postgraduate Certificate of Engineering Practice or Postgraduate Diploma of Engineering Practice.
Duration and workload
The Master of Engineering Practice will take you three trimesters (one year) of full-time study, or up to three years if you are studying part-time.
If you are studying full time, you can expect a workload of 40–45 hours a week for much of the year.
If you're a part-time student, you can estimate your workload by adding up the number of points you'll be doing. One point is roughly equal to 10–12 hours of work.