Master in
Master of Computer Science
Victoria University of Wellington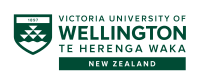 Introduction
All our courses are offered online at the moment for international students because of the COVID-19 pandemic border closures in New Zealand.
Enhance your career with a Master of Computer Science (MCompSc). This flexible coursework and project-based programme will put you at the forefront of innovation in a rapidly developing industry.
Gain specialist knowledge of computer science theories, methods, and strategy, and build on your skills in computing architecture, construction, engineering, and design.
Examine networks, software, tools, and packages, and learn more about a range of programming languages and computer-based systems. Study emerging technology and explore concepts that will form the foundations of future innovations.
You can choose to focus on Computer Science courses or on Network Engineering or Software Engineering. Or choose a broad combination of all three to suit your interests and career goals.
Changes to the MCompSc in 2018
The Master of Computer Science worth 180 points is new for 2018. Students currently enrolled in the old MCompSc worth 120/240 points will be advised individually and given guidance on appropriate choices for their situation.
PhD study
The coursework-based MCompSc is not a usual pathway to PhD study; however, if you also have extensive professional experience and wish to explore this route, you should contact the programme director to discuss it.
A PhD is the highest academic qualification offered by the Faculty of Engineering. You'll carry out original and sustained research under supervision from world-class academics.
As a PhD candidate at Victoria, you'll also be supported by the Faculty of Graduate Research.
Curriculum
Degree structure
The 180-point MCompSc is divided into two parts.
In Part 1 you'll take an approved combination of courses totalling 120 points. Choose courses from 400-level Computer Science, Cybersecurity, Network Engineering, and Software Engineering.
Part 2 is the research project, which is formed of two courses: COMP501, a 15-point research essay that demonstrates that you have understood the background to the research problem that you have chosen to tackle, and COMP589, a 45-point course in which you design, implement and evaluate a solution to the problem.
Duration and workload
The MCompSc 180 points can be completed in one year of full-time study (three trimesters), or in two years part-time.
If you are studying full time, you can expect a workload of 40–45 hours a week for much of the year. Part-time students doing two courses per trimester will need to do around 20–23 hours of work a week. Make sure you take this into account if you are working.
Research project
Two-thirds of the MCompSc (120 points) is coursework. The other third (60 points) is an individual project that involves working on a complex research problem. The project is an excellent opportunity to showcase your skills and demonstrate your critical thinking.
Taught by the School of Engineering and Computer Science and the Faculty of Science you'll work with and learn from staff with international reputations as experts in their field.