Master in
Master of Screenwriting
Victorian College of the Arts (The University of Melbourne)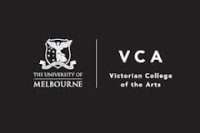 Scholarships
Explore scholarship opportunities to help fund your studies
Introduction
Taught by industry professionals, the Master of Screenwriting trains you in the craft of professional screenwriting aligned with your personal vision, leading to compelling and exciting stories that are ready for a feature film or television markets.
Take part in 'Storytelling Workshops' which analyse the universal essentials of storytelling. You will attend lectures, classes and screenings dedicated to the craft of screenwriting and undertake intensive modules focusing on feature film and television writing.
The course features one-on-one mentorships with professional screenwriters, who will guide you from development to completion of your script, a unique script development hothouse and regular 'insiders' Q&A sessions with visiting filmmakers. You will pitch your final project to industry producers and TV commissioners, often leading to direct professional placements or project development schemes.