MA in
Master of Arts in Indigenous and Inter-Religious Studies (MAIIS)
Vancouver School of Theology
Introduction
Overview of Program
Vancouver School of Theology continues its long-standing partnership with First Nations communities and its partnerships with inter-religious communities to make possible an M.A. in Indigenous and Inter-religious Studies.
Purpose
The purpose of this degree is to provide students with the opportunity to engage in research and writing in a context where three major monotheistic faith traditions meet North American Indigenous traditions and vice versa. The degree will prepare students to participate in an increasingly pluralistic world and equip them to meet the challenges of religious diversity.
Primary goals of the program
To enhance theological expertise that is interdisciplinary in nature and cross-cultural in expression.
To foster innovative theological research, transcending comparative study, to develop integrative faith-based knowledge and skills which address critical local and global needs in such areas as ecology, conflict, colonialism and globalization.
To acknowledge the historical and contemporary role of the indigenous North American spiritual and intellectual tradition(s) as a world religion.
To equip people for engagement in Indigenous and inter-religious community life.
A graduate of the MA IIS program at VST will be able to:
Demonstrate basic knowledge of four traditions (Indigenous, Judaism, Islam and Christianity) and awareness of commonalities, complexities and varieties of approach among them.
Demonstrate Masters-level knowledge about the following aspects of Indigenous traditions and at least one of Judaism, Islam or Christianity: ways of knowing, definitions of authority, cultural identities, sacred texts or narratives and canon, performative practices, spiritual formation.
Describe practices and strategies for intercultural communication, understanding and peacemaking.
Demonstrate respectful communication, capacities for inter-religious dialogue, and leadership skills in interactions with communities and organizations related to religious traditions.
Demonstrate awareness of critical concerns of contemporary communities within the four traditions on issues such as identity, authenticity, prejudice, survival.
Demonstrate awareness of tensions between the traditions on issues such as power, appropriation and assimilation.
Course Requirements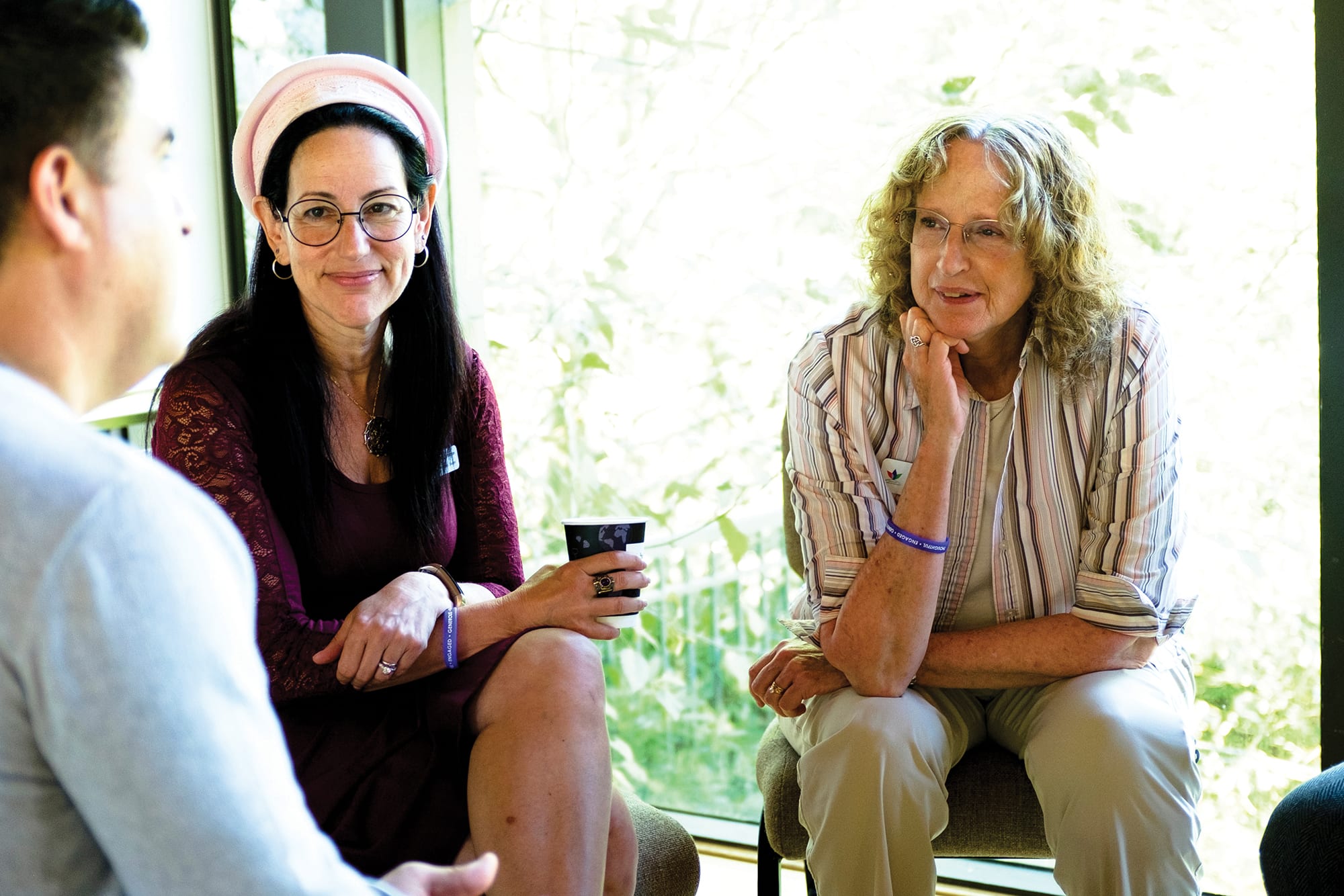 The program will enable students to study the heretofore largely unexplored interface among indigenous religions, Judaism, Islam and Christianity and their application in the world. A student in the MA IIS program will be able to accomplish appropriate competencies in depth for two of the four traditions of the IIS program and with some degree of familiarity with the other two traditions. Through coursework, Supervised Field Experience, and an integrating seminar, students will treat pedagogically matters which cross a number of spiritual and intellectual boundaries. Most courses will engage two or more of the religious traditions.
Supervised Field Experience for MA IIS
Normally, a Supervised Field Experience for a student in the MA IIS program is set up by the School in conjunction with the Inter-Religious Studies Program or the Indigenous Studies Program. The SFE included the following elements:
Agreement between the School, the student, and an approved Supervised Field Experience site with appropriate mentorship in an Indigenous, Christian, Jewish or Muslim community or organization, or in an inter-religious organization.
The equivalent of 13-15 hours per week at the Field site over one or two semesters or in an intensive format, totally 260 – 300 hours.
Naming of a mentor who can appropriately guide and evaluate the experiential and academic aspects of the Experience, or of two mentors for those components respectively who agree to coordinate their supervision of the student.
Establishment and reading of a relevant bibliography, averaging 50 pages/week.
Establishment and accomplishment of evaluative exercises—written, oral, or performative, with a guideline of 12-15 pages per semester or the equivalent.
Specification of a Learning Covenant at the beginning of the Field Experience, setting out the learning goals and agreements between the student and the mentor(s).
A mid-term evaluation by the student and mentor(s).
A final evaluation by the student and mentor(s).
Length of Program
This degree is a 48-credit hour program and can be completed in the equivalent of two years of full-time study. However, if a student wishes to study part-time, all courses required for this degree must be completed in seven years from the date of first registration. Students admitted may be credited for courses of up to fifty percent of credits already completed elsewhere in satisfaction of the core requirements.
Location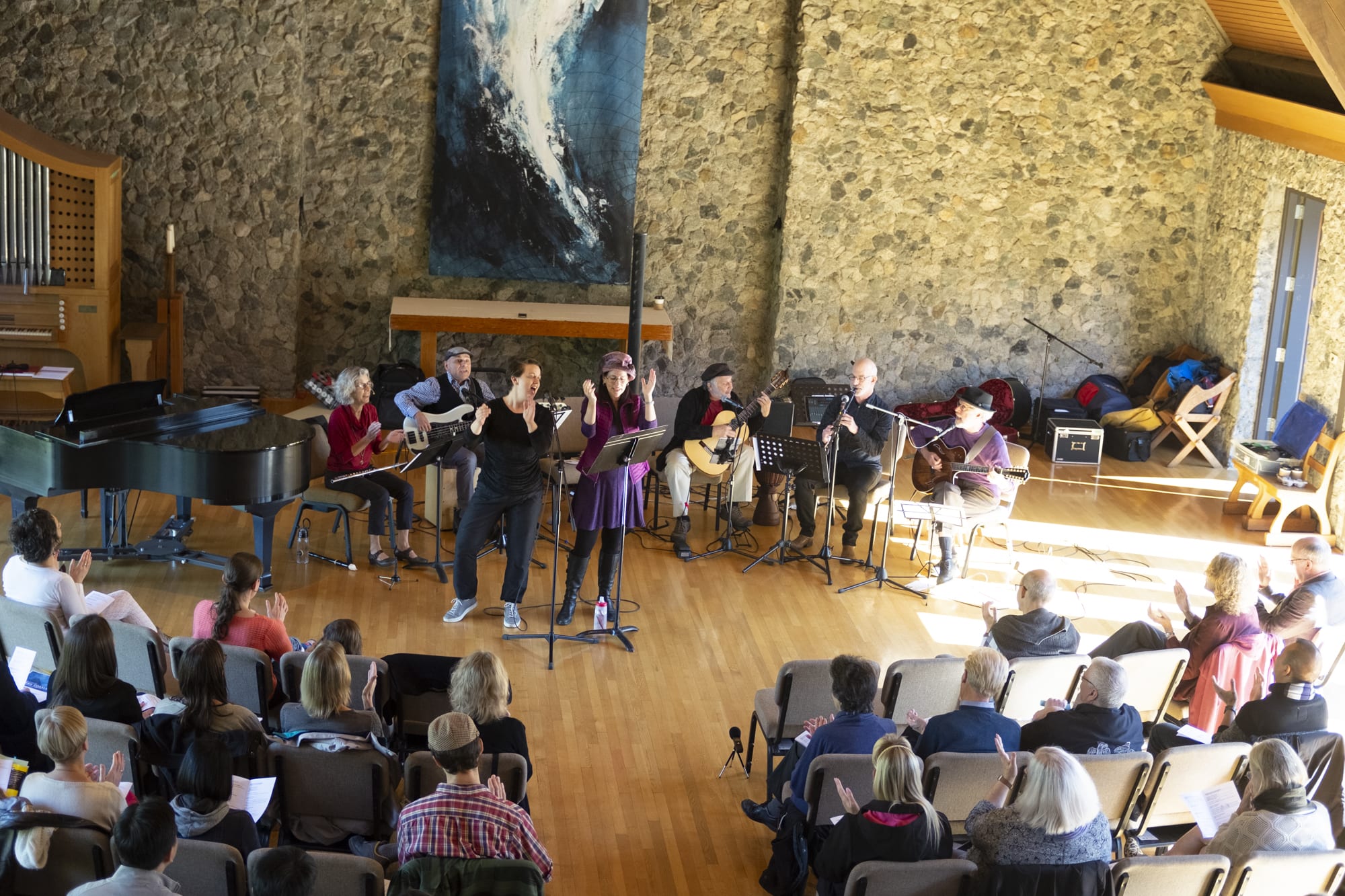 In most cases, at least one-half of the degree courses will be provided on VST's main campus or at approved extension sites or in conjunction with web-based course delivery. It is anticipated that students will also be engaged in learning and research projects at off-site locations which have the appropriate instructional, research and peer community resources consistent with and supportive of the student's course of study. Completion of course requirements will include at least some coursework through the Indigenous Studies Program Summer School.
Admission
Admission requires a baccalaureate degree from an accredited institution or the educational equivalent. For others seeking recognition of equivalent experience or work, an assessment tool will be used.
Distinctive Resources
In addition to its own core and adjunct faculty, VST has available a range of resources for the program. The Inter-religious Studies Program offers expertise in the Abrahamic traditions and will bring Visiting Scholars, post-doctoral Fellows and other specialists to the degree courses. VST's collaboration with Indigenous partners across North America makes available a number of traditional and academic educators in the field of indigenous knowledge. Proximity to Simon Fraser University, the University of British Columbia and other Vancouver-area post-secondary institutions affords other research interactions, and appropriate course credits may be accepted from some of these institutions for transfer into the MA IIS, as determined by VST.