Master in
Master in Coastal and Marine Management
University Centre of the Westfjords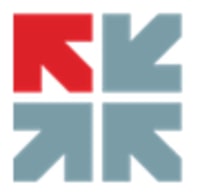 Introduction
Coastal and Marine Management is an international, interdisciplinary Master's degree in the field of resource management. The program emphasizes ideas and methods from ecology, sociology, economics, and business studies. Students completing the program have knowledge of the diverse and valuable resources of the coast and the sea, understand their current condition, and have gathered tools and expertise to drive the sustainable use of marine resources.
The course language, including all teaching, is English. The University Centre of the Westfjords offers this program in co-operation with the University of Akureyri. Teaching takes place in Ísafjörður.
Curriculum
Program composition
The CMM program consists of 120 ECTS at the Master's level, of which 75 ECTS are earned from courses and 45 ECTS come in the form of a thesis. All courses are taught in succession and the terms/semesters are therefore not clearly marked. The program begins in the autumn term with core courses, and in the spring and summer terms, elective courses are on offer. Course Schedule.
Students can specialize their studies through the elective courses and with their choice of thesis topic. The core and elective courses together account for 75 ECTS.
Students are permitted to take elective courses at other universities, with prior approval of the Master's Programme Committee.
Length of program
Coastal and Marine Management is an intensive program, which includes a summer term. As courses run successively one after the other, the program is densely packed and there is little room for maneuver. Courses are from 2 ECTS up to 8 ECTS and each takes one to four weeks to complete. Students should allow around 25-30 hours' work for each ECTS; which is 50-60 hours per week. After the courses are completed at the end of June/beginning of July, it is time to start the 45 ECTS thesis. 45 ECTS is equivalent to 1.5 terms; as stated above. Students are encouraged to begin their theses without delay after the final course and to submit their theses at the end of the autumn term. In this way, it is possible to complete the entire Master's program in 18 months.
Students can, however, adapt their study schedule to their own needs; although individualized study plans should be worked out with the program director and are subject to Master's Committee approval.
Final qualification
Students graduate from the University of Akureyri with an MRM degree (Master of Resource Management), with coastal and marine management as a specialty.