MSc in
Master of Science in Natural Resources with a concentration in Leadership for Sustainability
University of Vermont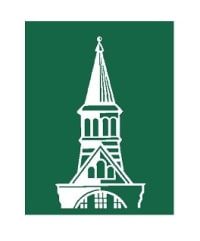 Scholarships
Explore scholarship opportunities to help fund your studies
Introduction
Leadership Inspired by the Wisdom of Nature
In the face of accelerated change and increasingly complex challenges facing life on this planet, it is not enough to simply do more of what we've been doing. We need to do things differently.
This Low-residency Master of Science in Natural Resources with a concentration in Leadership for Sustainability is designed for emerging leaders who are committed to deepening their capacity to catalyze change and transcend boundaries.
Our two-year, 30-credit program offers an innovative blend of intense residential and online learning experiences. The program features four residential modules ranging from 3 to 7 days in Vermont and around the United States. These gatherings provide an opportunity for intensive experiential learning opportunities as well as relationship-building among cohort members and with distinguished professional affiliates.
Who Should Apply?
MS in Natural Resources with concentration Leadership for Sustainability. Regardless of your professional field, the Leadership for Sustainability program can enhance your ability to innovate, collaborate, and catalyze change. We seek to attract students who are interested in doing things differently and becoming the pioneers, innovators, and change-makers that lead organizations and communities to new and unanticipated heights.
Our core curriculum and innovative pedagogy have three central learning goals. Upon completion of this program, graduates will:
Have a deeper relationship with nature and better understand ecological patterns, processes, and organizing principles that can inspire our leadership, design, and change-making processes;
Have tools to critically examine the thought patterns, assumptions, worldviews, ways of knowing, and systems and structures of power and privilege that underlie change-making and leadership efforts (including our own);
Have developed advanced leadership skills and practices that enhance their unique abilities and capacities to facilitate and catalyze change, advance the work of their communities and professional organizations, and create conditions for life to thrive over the long haul.
In addition, students choose one of two applied areas of specialization that provide specific knowledge and skills in Ecological Economics or Ecological Leadership.


What's Distinct?

The University of Vermont has earned a national reputation for the strength of its faculty and interdisciplinary offerings in sustainability and environmental studies. UVM's Gund Institute for Ecological Economics is a hub for transdisciplinary scholarship, comprising diverse faculty, students, and collaborators worldwide. As a student of the Leadership for Sustainability program, you will be connected to the Institute and world-class research and innovation at the interface of ecological, social, and economic systems.
UVM's physical location and size make it easy to be mindful of our natural assets. The university is situated on a hilltop cradled by Vermont's Green Mountains to the east and Lake Champlain and New York's Adirondack Mountains to the West. The spectacular setting of Burlington, Vermont – consistently ranked as one of the nation's best cities for quality of life, health, and sustainability – provides an ideal location for inspiration, insight, and immersion in creative thought.
This program offers a suite of learning experiences, tuned to the needs of a diverse group of students and organizations. Four attributes are especially distinctive:
Instruction, Coaching, and Facilitation from Distinguished Affiliates: Experienced practitioners and thought leaders from the professional world provide significant contributions to the content, skill development, mentorship, and pedagogical approach to the curriculum. These affiliates offer opportunities to ground theoretical approaches in practice and share insights from cutting-edge organizations and initiatives.
Professional Orientation: The culminating Masters Project is conducted in partnership with an organization or community group from each student's home place. Program coursework provides meaningful and individualized application of learning throughout the program.
Networked Distance Learning: In this low-residency approach, students are rooted in their home community/organization, while benefiting from a learning community built on a strong network of student-colleagues, faculty, and seasoned professionals. Residential short courses are complemented by online courses and learning opportunities that are directly applicable to each students' home community/organization.
Applied Areas of Specialization: In addition to learning leadership skills, frameworks, and practices needed to initiate and facilitate change and systemic transformation, students also choose from two different specialized tracks: Ecological Economics or Ecological Leadership.
English Language Requirements
Certify your English proficiency with the Duolingo English Test! The DET is a convenient, fast, and affordable online English test accepted by over 4,000 universities (like this one) around the world.
Similar Courses
Master in Environmental Science with focus on Sustainable Development

Advanced Master in Water Sustainability: Integrating Technology and Nature-Based Solutions (Think Water) (M.Sc.)

Master of River Delta Development (MSc)

Velp, Netherlands
Vlissingen, Netherlands

+ 1 more