Master in
Master of Advanced Journalism
University of Technology Sydney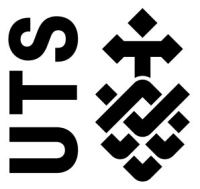 Introduction
Students gain hands-on experience in reporting, editing and related production and design skills in a wide variety of text, audio and visual mediums like our award-winning UTS Central News platform or the Foreign Correspondent Study Tour, which is an exclusive partnership with SBS News and SBS Online, giving students the opportunity to file news stories on the ground with the chance of being published. Students have the opportunity to use, experience and think about emerging areas of journalistic practice, including drones, virtual reality and computer-assisted reporting, and work with leading practitioners in investigative, sports and entrepreneurial journalism. The overarching aim is to foster agility and innovation in the local, regional and global media landscape which is evidenced by students who gain internships at the Guardian or regional reporting assignments. The Master of Advanced Journalism is suitable for anyone interested in learning how to fully harness the power of journalism, from existing media professionals and journalism graduates needing to upgrade skills or try new things to people interested in realising the full potential of digital disruption.
Graduates of the Master of Advanced Journalism: have strong and flexible research, reporting and production skills, and a critical understanding of contemporary media; are innovative practitioners and agile thinkers who are able to develop new ideas and practices across journalism and media; strive towards leadership positions that are grounded in ethical, professional and transparent practice; possess the ability to work across platforms, channels and disciplines in digital and emerging environments; have an understanding of the role of the media in local, regional, national and global contexts.
Career options include reporter, producer, presenter and editor across all types of private and public media, broadcast and publishing organisations including digital start-ups, the not-for-profit sector, digital content producers, content writers, and non-media publishers.