MSc in
Master of Science in Urban and Economic Geography
Utrecht University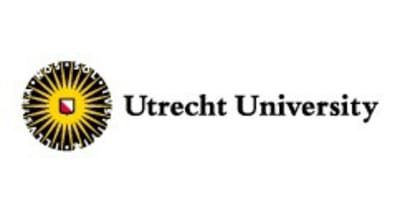 Key Information
---
Campus location
Utrecht, Netherlands
Tuition fees
EUR 2,209 / per year **
Application deadline
Request info *
Earliest start date
Request info
* Non-EU/EEA students: 1 April
** EU/EEA, Surinam or Swiss students; €17,500: International students
Scholarships
Explore scholarship opportunities to help fund your studies
Introduction
Researching Social, Spatial and Economic Developments in Cities and Regions
Cities and regions throughout the world face challenges that require integrated knowledge of urban geography, economic geography, international development studies, and planning. In this Research Master's program in Urban and Economic Geography (previously known as Human Geography and Planning), you will gain a broad theoretical and methodological background that will allow you to become an academic or professional researcher of ongoing social, spatial, and economic developments in cities and regions. You can specialize in your preferred geographic sub-discipline while maintaining a broader perspective on the functioning of cities and regions, as well as the relevant theories and methods.
Global Inequalities
Globalization is subjecting cities and regions to continuous challenges such as increasing urbanization and growing economic and social interdependences. Complex and dynamic relationships have developed between inhabitants, migrants, businesses, and institutions, and these relationships can foster innovation, creativity, and economic growth.
However, increasing urbanization can also lead to social and economic inequalities, tensions between groups with different lifestyles, and threats to health and well-being. In addition, globalization can reinforce economic disparities within regions and cities in both developed and developing countries. Environmental changes can also generate unhealthy living conditions and lead to a displacement of people and businesses. In general, regional and urban areas worldwide experience disparate development due to differences in their position in globalized systems; their location in a developed or developing country or region; and specific cultural, social, political, and economic characteristics.
As a student in this two-year Master's program, you will focus on research questions such as:
Why do regions and cities differ in terms of economic and innovative performance, creativity, and quality of life?
How do social and economic inequality and tensions arise within and between cities and regions?
How do individuals and businesses experience changes in their urban and regional conditions, and how do they respond to these changes?
Which governance systems and policies are most effective in addressing the social, economic, cultural, and mobility issues of the globalized and urbanized world?
How can we use and develop scientific theories and methodologies to investigate these issues?
Research Skills and Ethics
The course content includes various courses on research skills and philosophy in order for you to acquire both advanced research skills and an ethical framework. You will also participate in research, carry out your own research, and discuss your research with peers and advanced researchers throughout the program. You will form an integral part of the research community at the Urban Future research center (UF) of Utrecht during your studies.