MSc in
Master of Science in Energy Science
Utrecht University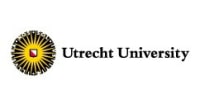 Scholarships
Explore scholarship opportunities to help fund your studies
Introduction
Help Pave the Way towards Sustainable Energy Systems
Our energy system is rapidly evolving. There are big challenges ahead of us, including mitigating climate change, securing our long-term energy supply, and providing access to sustainable energy for everyone. This two-year Master's program in Energy Science at Utrecht University offers an interdisciplinary approach for anyone prepared to tackle these challenges.
We place energy systems analysis at the core of our program. An energy system consists of all the processes necessary to provide energy services to society. Processes like energy production, conversion, transport, storage, distribution, and end-use application. All these elements make energy systems very complex because they interact in many different ways. The quality of progress and innovation, in any step of an energy system, can therefore only be analyzed in the context of the whole system. This is why energy systems are at the core of our program.
Research in Energy Science
The Energy Science program has been developed by the Copernicus Institute of Sustainable Development. The institute investigates and develops processes and opportunities for innovative change for a more sustainable society. The cutting-edge research informs the teaching of the program. In addition, you will find yourself part of a truly international learning environment in which to prepare for your future career.
"I find it important to contribute to a more sustainable world. I'm proud to be part of a community that strives for changes for the better".



Dr. Floor van der Hilst - Assistant Professor Utrecht University
Interdisciplinary
Analyzing energy systems requires a thorough knowledge of the fundamental scientific and technological principles of the discipline. This knowledge enables you to understand the characteristics of individual technologies and their integration into our current energy system. You will also understand how this integration is influenced by market and policy contexts. Therefore, both economics and policy studies are also covered in the program.