Master of Science in Bio Inspired Innovation
Utrecht University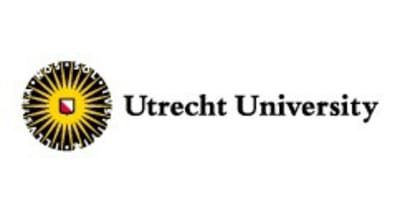 Key Information
---
Campus location
Utrecht, Netherlands
Tuition fees
EUR 2,209 / per year *
Application deadline
Request info
Earliest start date
Request info
* EU/EEA, Surinam or Swiss students; €20,750: International students
Scholarships
Explore scholarship opportunities to help fund your studies
Introduction
Learning from Nature: Where Science meets Sustainability
Bio-inspired design and science are used for innovations that support a transition to a sustainable, circular economy. The Master's program Bio-Inspired Innovation (BII) offers a unique blend of knowledge and skill training that will support the search for and development of circular business models and bio-inspired research & innovations.
Scientist at the Design Table
We live in a society that places great trust in technology and science to solve our problems and fulfill our needs. However, science and technology alone cannot provide us with a society that nourishes rather than destroys its surroundings. We need to switch to a more circular society. We will introduce you to the grand challenges that need to be tackled to become a circular society and to the Life's Principles that are of use in the scoping and evaluation design phases of a biomimicry design cycle.
Bio-Inspired Innovation (BII) is aimed at students with a Bachelor's degree in Biological Sciences, who are interested in research and want to innovate services, products, production systems, and design based on principles that have evolved in nature. You will be the professional that contributes to the transition to a circular economy with Bio-Inspired Innovations. As the biologist at the design table, you will address questions like 'how do plants absorb fine particles? What can we learn from blood vessel systems in relationship to crowd control and solutions for traffic jams? Or how can we make a building function as a living organism or ecosystem?
Potential Research Projects
Examples of Minor Research Projects include exploring the use of microbes to clean silver.
Acidithiobaccilus ferrooxidans is a bacterium that is commonly found in mines and can be used for bioleaching to harvest energy from metal sulfides. These bacteria can be used to clean the silver (sulfide) from the centerpiece by Wenzel Jamnitzer (1549, Rijksmuseum).
Other projects include using Azolla as next-generation cash crops. Azolla can reduce today's atmospheric concentrations of CO2, produce livestock feed, food and serve as a bio-fertilizer and biofuel. Furthermore, other projects aim to increase food production and change the set up how consumers choose their fresh attributes (the supermarket as a living organism).
Interest in Bio-Inspired Innovation
Although BII is a relatively new Master's program, it has already attracted a lot of interest. For example, the program appeared in an item on Dutch television. See the press release with the item (in Dutch). Our Master's student Brigit van Brenk won the 'Changemaker Challenge' with her research on using fungi to break down waste in wastewater. Furthermore, the fact that over the last years, several teams of BII students (2018, 2019, 2020) have made it to the finals of the Biomimicry Global Design Challenge attracted a lot of attention as well.