MA in
Master of Science in Ancient, Medieval and Renaissance Studies
Utrecht University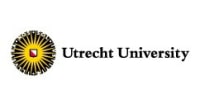 Scholarships
Explore scholarship opportunities to help fund your studies
Introduction
Discover the History and Culture of the Great Pre-Modern Civilisations
Our Research Master's program in Ancient, Medieval, and Renaissance Studies focuses on interdisciplinary study of the material, social, and intellectual developments in Europe (including the Mediterranean region) from Antiquity through the Middle Ages to the Renaissance. Within this long period, you can focus on your academic interests by choosing one of the following tracks:
Ancient Studies
Medieval Studies
Early Medieval Insular Languages and Cultures
Renaissance Studies
Within each track, you will work with source materials in their original languages, including in manuscript form. The Ancient Studies track has a keen interest in cultural interactions within and between ancient civilizations and includes a variety of research methods, such as archaeology and epigraphy, to the study of the ancient world. The Medieval Studies and Renaissance Studies tracks go beyond a solely historical approach by including courses in literature, linguistics, art history, musicology, and history. In the Medieval Studies track, you may specialize in either Medieval History, Medieval Art History, Medieval Literature, or Medieval Musicology. Medieval Celtic Studies combines literary studies with historical linguistics.
The program is enhanced with research conducted by lecturers who are internationally renowned in their fields of expertise. You are encouraged to work alongside these lecturers on research projects, and you can spend a semester abroad at one of the many universities with which we have research links. After graduation, approximately 50% of graduates go on to undertake a Ph.D., either in the Netherlands or abroad.
For those with ambitions outside research, courses are being developed on 'Heritage and Cultural Transfer' (including an internship in material culture, e.g. on written texts as objects), and on the uses of the ancient and medieval languages.
International Community
The program attracts students from the Netherlands and abroad. International students find an internationally unique interdisciplinary approach to the study of pre-modern civilizations. They quickly feel welcome in the community of teachers and students and fully participate in the program's scholarly life.