MA in
Master of Arts in Contemporary Theatre, Dance and Dramaturgy
Utrecht University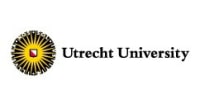 Introduction
Focus on Expanding Performance and Interdisciplinary Dramaturgy
In this Master's program, we focus on new and interdisciplinary forms of theatre, dance, and dramaturgy. We are interested in how performance and choreography respond to current societal phenomena (such as debates around gender diversity, societal and ecological challenges, dance and neuroscience, or how media impacts perception), how this leads to new artistic forms and strategies, and new modes of storytelling. We will teach you how to critically reflect and write about these developments.
A Diverse and International Community
This program welcomes both international students as well as students with a Dutch Bachelor's degree in art and culture studies, but also arts professionals who wish to enrich their practice through academic research. The academic DNA of our Master's students preferably consists of reflexivity, curiosity, open-mindedness, commitment, initiative, and affinity with writing.
Individual Specialisation
The first semester brings you up to date with the latest trends and topics, the second semester is for individual specialization. The unique characteristic of the program in Utrecht is the focus on contemporary, hybrid practices and the possibility to focus on dance and dance dramaturgy.
Practical Orientation
Fully taught in English, this Master's program takes an academic approach to contemporary performance. We closely collaborate with the field of theatre and dance in the Netherlands and Flanders. You will get acquainted with state-of-the-art theory yet we are also oriented towards the practice of theatre and dance. This is exemplified by the focus on dramaturgy, an internship in the second semester, and the many opportunities to meet with practitioners.